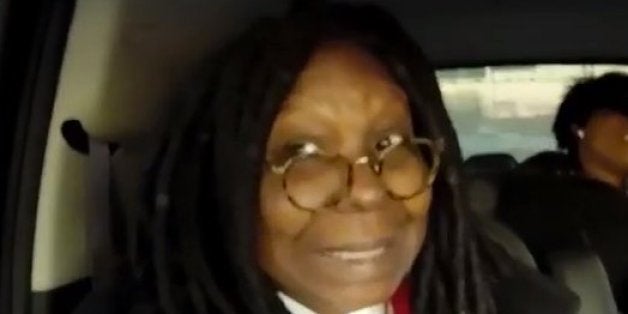 It's exactly what it says it is: Whoopi drives around in a car with two members of her style team, and they have very weird conversations.
Here is a whole thing about potato chips:
Here's a whole thing about sperm, and other matters:
In that one, all of a sudden a giant bug with the face of Yancey, Whoopi's hair stylist, appears on the screen. It looks like this: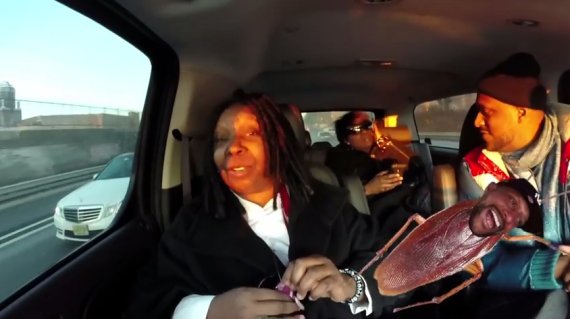 OK then! More videos are here.