 Occupy Wall Street movement supporters were outraged by the bank bailout. Now they want to start a bailout that people can actually get behind.
Dubbed the Rolling Jubilee, Occupiers have created a program to buy distressed consumer debt and then erase it. That will "liberate debtors at random through a campaign of mutual support, good will, and collective refusal," the Jubilee's website said.
To get started, the movement is on a fundraising mission, with a goal of $50,000. That's enough to purchase about $1 million in distressed consumer debt, the group said. The group is hosting a live music variety benefit show in New York City on Thursday, and will use social media to gather donations.
Can it really work? So far there doesn't seem to be much standing in the way, except the generosity of donors who will back the idea.
"I don't see a legal problem with somebody buying debt and canceling it. If it's out there, it can be purchased," said Alan White, a law professor with expertise in consumer bankruptcy at City University of New York law school. "I do think it's a completely original idea."
But before you get too excited about a life without $80,000 in loans you can't repay, the movement is quick to caution that it has no way of buying a specific person's debt.
"Anonymous accounts get bundled together by other firms and sold as a whole," the Jubilee said in an auto-response to the website's email address. "We have no input into whose debt is included."
The distressed debt market is, of course, a murky side business for banks, lenders and other debt merchants. Banks can end collection efforts if debt remains unpaid after a certain amount of time and write it off on their books as a loss. In order to recover some of their lost dollars, lenders might sell that debt for pennies on the dollar to investors or debt collectors.
Rolling Jubilee organizer Astra Taylor said the campaign is part of Strike Debt, a broader movement that grew out of Occupy Wall Street. Strike Debt published The Debt Resistors' Operations Manual, a free 122-page PDF book, on Sept. 17, to mark the one-year anniversary of Occupy Wall Street.
For the charitable-minded, the returns are tempting. A $25 donation can help abolish an estimated $500 worth of debt, according to campaign's literature.
Buying $1 million worth of Americans' debt for the bargain price of $50,000 is a drop in the bucket of total U.S. consumer debt. U.S. consumers were $2.7 trillion in debt in September, according to the Federal Reserve.
Still, the Jubilee campaign underscores a key post-financial-crisis attitude shift: Debt is everyone's problem now.
Do you think the Rolling Jubilee plan can work? Would you donate your money to discharge someone else's debt? Please leave a comment below.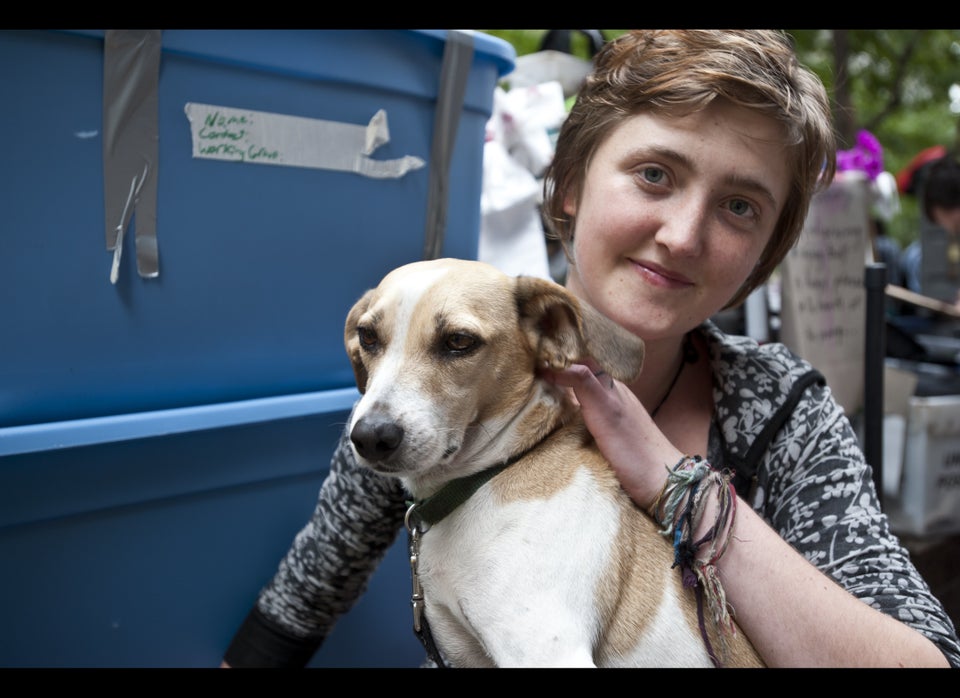 Dogs of Occupy Wall Street
Popular in the Community