 * Wood says "staggered" that personal effects being sold
* Spokeswoman for ex-wife says items part of divorce deal
LONDON, Sept 26 (Reuters) - Rolling Stones guitarist Ronnie Wood and his ex-wife Jo Wood disagreed on Wednesday over the ownership of some items due to be sold off in an art and memorabilia auction next month as well as over how the sale was billed.
Both issued statements claiming ownership of items reported to be included in an auction to be held at Julien's Auctions in Beverly Hills on Oct. 27 that was described as a "joint sale". The two separated in 2008 and finalised their divorce in 2011.
"Ronnie was asked by Jo some time ago if he wished to add some items to an auction and he said he did not want to participate," an emailed statement from his spokesman said. "He is therefore shocked and disappointed that this auction is being misrepresented as a joint sale. This is not the case."
A spokeswoman for Jo Wood said the former model was given the items as part of the divorce settlement.
"This is Jo's auction, it includes all the items left to her following the divorce," a statement read out to Reuters over the telephone said. "She's had everything in storage for three years and can't keep it any longer. Ronnie has been kept in the loop of the sale."
Ronnie said he was "staggered" that some of the auction items were his personal belongings, which he said did not pass to Jo as part of the divorce proceedings.
"The Tour Clothes being offered belong to the Rolling Stones and are not hers to sell," the statement said.
"Ronnie feels saddened that Jo has taken this course of action and wants the public to know he has NOT teamed up with Jo on this outrageous sale."
Auctioneer Darren Julien, the owner of Julien's Auctions, has pegged the collection's initial value at $300,000 to $500,000 and said the sale would go ahead.
"It is their (Ronnie and Jo's) collection and it is part of their divorce settlement," Julien told Reuters in Los Angeles on Wednesday.
"What we are doing is selling items that have shared ownership. These are items that are clearly owned by both Jo and Ronnie," he added.

The rocker, 65, and Jo, 57, separated after his widely reported relationship with a young cocktail waitress named Ekaterina Ivanova. Their divorce was finalised in February 2011.
The sale takes place ahead of the release next February of Jo Wood's memoirs that promise to reveal her tales of life as the wife of a Rolling Stone.
Part of the proceeds will go to MusiCares, the Grammys charity that offers help to people in the music industry, the auction company said in a statement.
The collection features memorabilia spanning four decades from the guitarist's work with the Rolling Stones and his earlier association with the band Faces, as well as his solo career.
Items include tour clothing, backstage passes and ephemera from various Rolling Stones tours, such as worn leather jackets and custom painted Fender Stratocasters, one depicting a Rolling Stones recording session, valued at $4,000 to $8,000, Julien's said in a statement.
Portraits of Keith Richards, Eric Clapton, and Bob Dylan, valued at $800 to $1,200 each, are also among the artwork offered by Ronnie Wood, a celebrated visual artist and painter, it said.
Wood has recently been focusing on his visual art career and in April opened a New York City art show entitled, "Faces, Time and Places", featuring portraits of Mick Jagger, Richards, Charlie Watts and other celebrities.
But he is still best known for his music and in April was inducted for a second time into the Rock and Roll Hall of Fame, with other members of Faces, including Rod Stewart and Kenney Jones.
The Rolling Stones, which Wood joined in 1975 after Mick Taylor left the band, were inducted into the Hall of Fame in 1989 and this year are celebrating their 50th anniversary.
Also up for sale at the auction are antiques, furniture and art from the Surrey, England countryside estate once shared by the couple, including an Erard harp, pegged at $4,000 to $5,000, and a bronze jockey statue by Dame Elisabeth Frink valued at $65,000 to $85,000, Julien's said on Tuesday. (Reporting by Paul Casciato; Editing by Andrew Osborn)

Related
Before You Go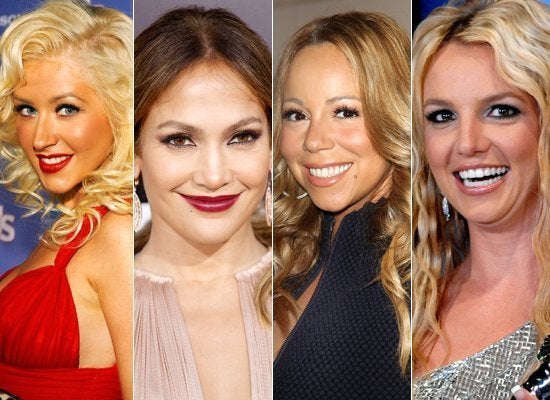 Who Fought Over These Objects In Their Divorce?