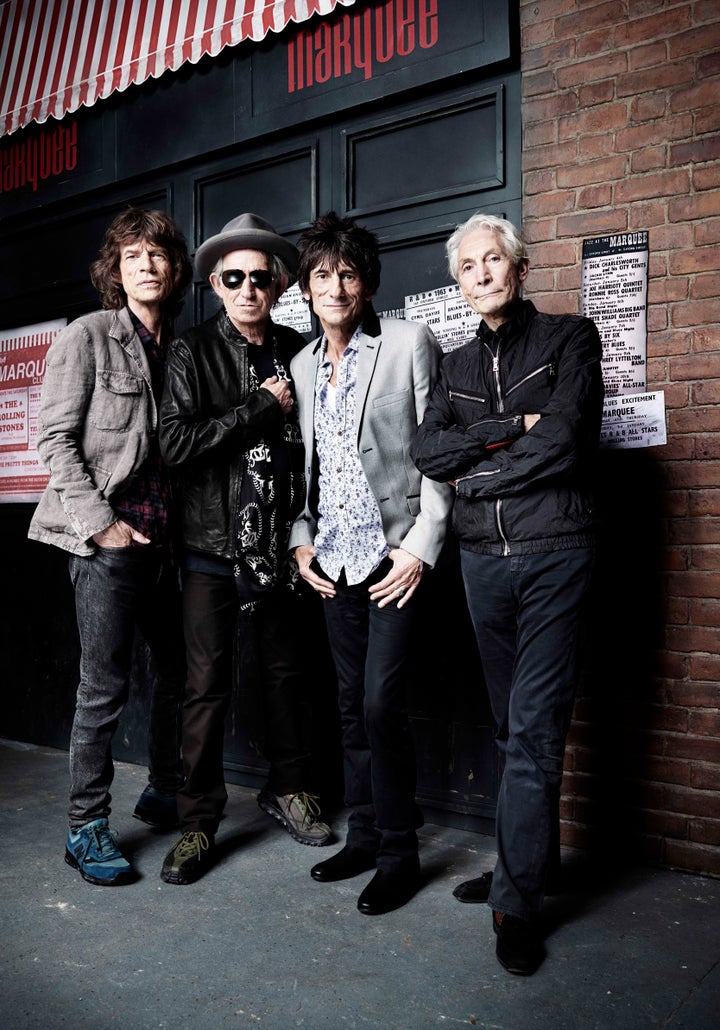 Fifty years ago today, The Rolling Stones played their first gig at London's Marquee Jazz Club. On that night, the newly minted Rolling Stones featured Mick Jagger on vocals, guitarists Brian Jones and Keith Richards, pianist Ian Stewart and bassist Dick Taylor. The identity of the drummer who joined them that fateful night is still infamously up for debate, but as best as Richards can recall, it was friend Mick Avory.
The young R&B band borrowed money from Jagger's dad to rent equipment for the gig. "My parents were extremely disapproving of it all," Jagger told Rolling Stone decades later. "Because it was just not done. It was for very low-class people, remember. Rock 'n' roll singers weren't educated people."
In Life, Richards recalled playing a few of the songs: "Dust My Broom," "Got My Mojo Working" and "Confessin' the Blues" were all on The Stones' first set. "You're sitting with some guys, and you're playing and you go, 'Ooh yeah!' That feeling is worth more than anything," he wrote.
Perhaps it's a feeling that the band would like to recapture. The Rolling Stones -- Mick Jagger, Keith Richards, Ron Wood and Charlie Watts -- celebrated Thursday by attending a photo exhibition chronicling their career at London's Somerset House. There, Richards confirmed that they have met up for a number of rehearsals. "There's things in the works, there's so nothing final that I can say," Richards told BBC News of the prospect of a live return.
"We're playing around with the idea and had a couple of rehearsals - we've got together lately and it feels so good. I think, soon! I think it's definitely happening. But when? I can't say yet."
He later added: "There might be life in the old dog yet -- we'll die gracefully, elegantly wasted."
Check out these iconic photos of the Stones:
PHOTO GALLERY
Rolling Stones 50
Mick Jagger, Keith Richards, Ron Wood and Charlie Watts are getting together 50 years to the day after the young R&B band played London's Marquee Club.
The Stones say they're amazed the group is still going strong.
Richards says his biggest regret is the death in 1969 of guitarist Brian Jones, but that on the whole the band's career has been "an incredible adventure."
He tells the BBC that the Stones have rehearsed for new shows, but dates haven't been fixed.
Calling all HuffPost superfans!
Sign up for membership to become a founding member and help shape HuffPost's next chapter
BEFORE YOU GO