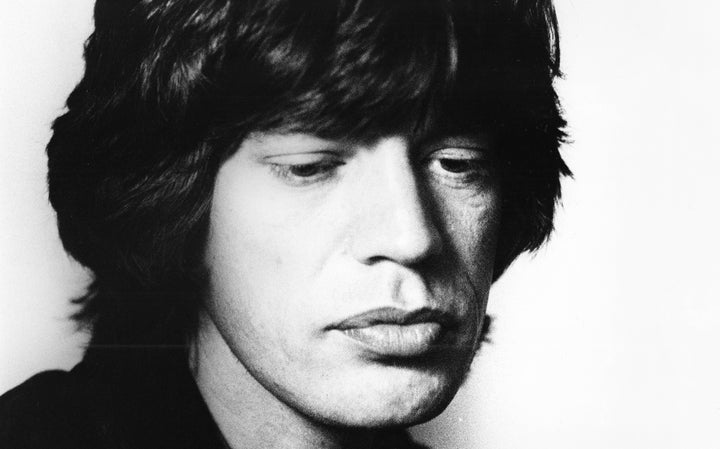 The Rolling Stones' 1972 tour across America had so many highlights, "from tear gas in Tucson to the jailing in Rhode Island to a not safe for work multi-day stay at the Playboy Mansion in Chicago," famed rock 'n' roll publicist Carol Klenfner recalls. In three words, "It was crazy."
The Huffington Post spoke to Klenfner as part of a celebration -- thrown by Jose Cuervo -- of this apparently tequila-soaked tour. In Concourse A of Terminal 4 at John F. Kennedy International Airport in New York, Cuervo set up a loose recreation of The Stones' touring plane, complete with bars stocked with special edition Stones-themed bottles of Jose Cuervo Especial tequila. I was unable to attend, but my lucky colleague took the sponsored party bus to the party and said, "I think all the food was made with tequila, so now I know that's something I really like."
In a continuation of HuffPost's previous story on old Stones trivia, here are a few stories about Jagger and Richards straight from someone who was actually there. Klenfner may have been their publicist, but that far from meant only positive recollections of the "pirate nation moving under their own flag" came from this conversation.
The Rolling Stones popularized the Tequila Sunrise.

The concept of the Tequila Sunrise -- a drink perfectly named with a combination of poison and renewal -- was famously appropriated by the Stones for their '72 concerts, which they called the Cocaine and Tequila Sunrise Tour.
According to popular legend, the Stones made the drink famous by ordering the then obscure combination of tequila, orange juice and grenadine at bars across the country, bringing the Tequila Sunrise into the collective inebriated consciousness.
But Klenfner had a couple clarifications to this story, from how she personally remembered it on the tour. The Stones were touring on the West Coast and had stopped in San Francisco, which at the time didn't have the nightlife Mick Jagger wanted. So their promoter Bill Graham "made a few calls" and successfully convinced the "legendary Sausalito restaurant," the Trident, to open on a Monday night -- when they were traditionally closed -- for the Stones. At this private party, as Klenfner tells it, "One of the drinks that the bartender put together was a Tequila Sunrise."
Klenfner says "they fell in love with the drink and they wound up bringing along a lot of tequila on the road" for the rest of the tour. "When The Eagles wrote the song 'Tequila Sunrise,' by then everybody knew what it was because it had all started the year before on the Stones tour," Klenfner claimed. However, this did not mean the Stones made the drink famous through ordering it at bars across the country as believed.
"The Stones themselves weren't hanging out in bars because of security. They couldn't go out. So everything came in," explained Klenfner, who went on to say the word got out from their inner circle of famous friends sharing tour stories, than bartenders learning to make the drink from Mick or Keith Richards.
Somehow the Stones had a party with Bob Dylan, Woody Allen, Andy Warhol and Truman Capote and it was memorably terrible.
The four most successful New Yorkers in their respective pop culture industries walk into a bar with The Rolling Stones ... and then practically before there's even time to make it to the punchline, they quickly leave.
After a Stones show at Madison Square Garden, the president of Atlantic Records, Ahmet Ertegun, threw Jagger a party for his 29th birthday at the his rooftop suite in the St. Regis Hotel. But, "it was a very non-rock 'n' roll party," Klenfner, who was there, explained. Ertegun was "a very solid member of Society, with a capital 'S,'" lamented Klenfner, who said the band that played, the Count Basie Orchestra, was "fabulous," but pretty far from the Stones' musical sensibilities.
"The Stones certainly didn't stay there long," and as Klenfner remembers, neither did she.
This apparently also happened during another night on this New York stop of the '72 tour, when there was a party at The Four Seasons. Jagger showed up late with then-wife Bianca Jagger and "walked through the room miserable and then got into the freight elevator and went down to the street and left." Having moves like Jagger might have just meant being good at leaving parties all along.
Keith Richards hated Capote when the author joined their tour. One night he threw ketchup on his hotel door yelling, "Come out, you old Queen ... You want cold blood?"

"I remember, back at the hotel, kicking Truman's door. I'd splatter it with ketchup I'd picked up off a trolley. Come out, you old Queen. What are you doing round here? You want cold blood?" -- Keith Richards, "Life."
Rolling Stone Magazine commissioned Truman Capote to write a story about the Stones' '72 tour, and so the aging writer joined the band for much of their American tour dates. "This tour was when rock 'n' roll and cultural society converged or at least tried," Klenfner said, explaining the dynamics between what would become a fraught relationship between Capote and the Stones.
Although Jagger was somewhat comfortable within "the society world," according to Klenfner, Richards "was like the pirate," and "did not enjoy snobs." So Richards "tormented" Capote, nicknaming him "Truby." As Klenfner said, "He basically hated what Capote stood for." Capote required special treatment on the tour, complaining regularly about "the noise backstage" during the Stones' shows. "How do you go on a rock 'n' roll tour and complain about the noise?" Klenfner laughed.
Klenfner then described a moment Richards decided to "punish" Capote, recalling what she remembered of the incident Richards described in "Life." As Klenfner remembered it, Richards teamed up with Gary Stromberg, the head of the PR agency Klenfner worked for at the time, and after the two found a bottle of ketchup on a room service tray, Richards covered Truman's door with it, "so it looked like blood." The words she remembers echoes Richards' account with the added threat, "I'm going to beat the shit out of you."
How did Capote react? "Oh, he did not come out of his room. He was smart," Klenfner said. Capote never did finish the Rolling Stone magazine story, but did share stories from the tour in various interviews including a make-up story in Rolling Stone written by Warhol. In his own words, Capote recalled the incident very differently, telling Warhol:
One night, about four o'clock in the morning when I was in bed but wasn't asleep, Keith Richards came and he knocked on my door, and I said, "Yes?" and he said, "It's Keith," and I said, "Yes, Keith." He said, "Oh, come out, we're having a terrific party upstairs."

"I'm tired. I've had a long day and so have you and I think you should got to bed."

"Aw, come out and see what a rock group's really like."

"I know what a rock group's really like, Keith. I don't have to come upstairs to see." And apparently he had a bottle of ketchup in his hand -- he had a hamburger and a bottle of ketchup -- and he just threw it all on the door of my room. [Laughs]
Jagger and Richards were jailed before a Boston show. Fearing riot, the Boston mayor bailed them out and they were escorted in limos with tequila all the way to their concert.
Due to calamitous weather, the Stones were diverted on a flight from Montreal to Boston to a small airport in Warwick, Rhode Island. "It was supposed to be top secret, but these things get out," Klenfner explained, and so the Stones were greeted by journalists and photographers. "There was a particularly aggressive photographer who jumped in front of them as they got off the plane and somebody threw a punch and everybody was fighting."
This fight ended up landing Jagger and Richards in a jail in Rhode Island, but with Boston having riots at the time, according to Klenfner, Mayor Kevin Hagan White feared the "Stones not getting there could cause more riots" and so White hired an attorney to bail the group out. "In fact, they got a police escort from jail," Klenfner claimed, saying the band members rode in limousines, drinking tequila and having a sort of "jailhouse party."
I asked if she remembered the mayor paying for the limos and tequila, to which Klenfner paused and then laughed, "I do not know that. I don't know."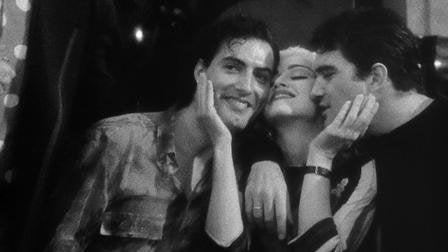 14 Music Documentaries Worth A Watch
Popular in the Community