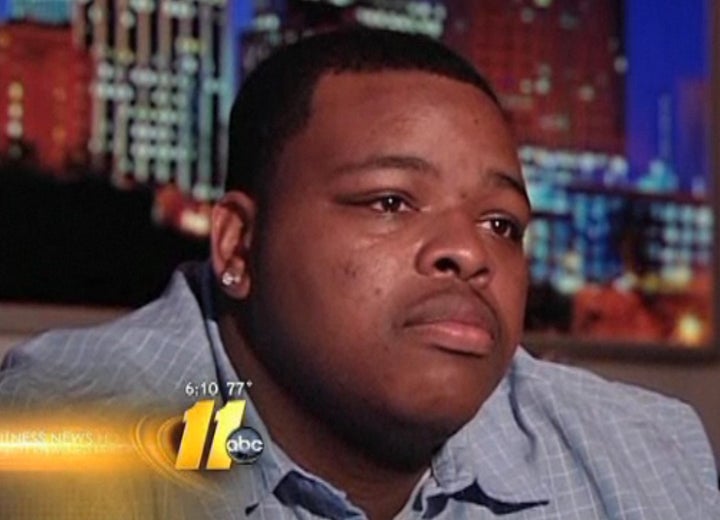 But instead of marching with his classmates at the small, private college's commencement ceremony, he was forced to pick up his degree and regalia from the campus security booth, he said in a message to The Huffington Post.
The school's version of why Caple was not allowed to participate in the graduation ceremony differs from his own, but both he and the institution acknowledge that it was because of a Facebook post.
"He told me that it was based off of a Facebook post that I posted on my page about the college and it jeopardized the integrity of the college," Caple said in the interview, referring to the vice president of student affairs.
Caple went through his Facebook page with ABC11 saying, "Here's the post that I believe they are referring to as to being putting this college in a negative light. It says 'St. Augs is holding classes tomorrow and students in Falcrest still don't have power. Like, wtf. Really? #dumb.'"
But in a statement to The Huffington Post, St. Augustine's College disputed Caple's previous claims that the post in question was the one he reported to ABC News. The college also said that Caple posted to the school's official Facebook page that it uses to communicate with students, not his own page.
St. Augustine's College provided The Huffington Post with a screenshot of what it calls one of Caple's "inappropriate" comments that led to disciplinary action.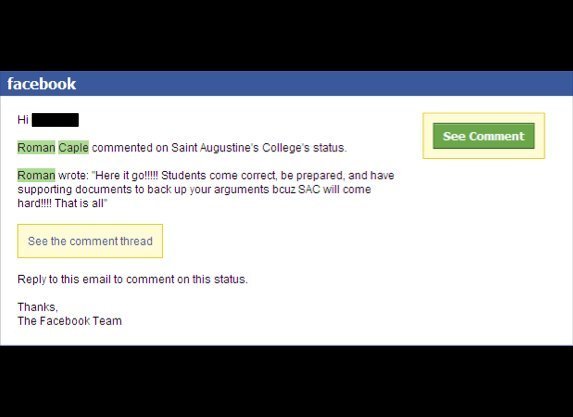 "At a time when the College staff was working diligently to ensure the well being of all students, Mr. Caple, a senior, chose to attempt to create chaos," the statement reads. "It was determined that the comments made to the page by Mr. Caple, coupled with other comments he made to select individuals, were designed for the sole purpose of inciting student to react to the College's continued efforts to manage a difficult situation."
In a message to The Huffington Post, Caple said that he has "been banned from campus" and that representatives from the college have not replied to his attempts to communicate.
LaToya Sutton, a spokesperson for the college, said that Caple has not been banned from campus, but declined to comment further. The statement did say that there were other issues that contributed to the college's decision, but privacy laws prevented them from being disclosed.
Related
Popular in the Community