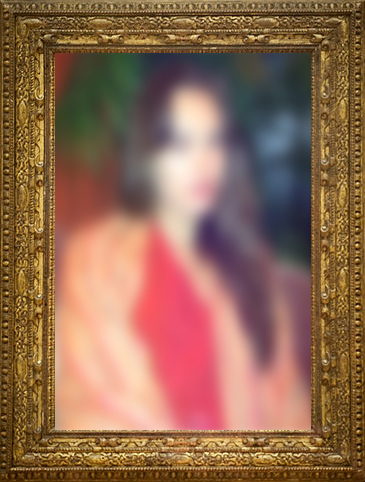 Roman Kriheli's mysterious "Most Beautiful Woman in the World"
This may be the first time many of you are hearing his name, but I can almost guarantee you it's a name you won't soon forget -- Roman Kriheli. Although, after disappearing completely from the art scene over 20 years ago, many people have forgotten his name but not the magnificent paintings that are an art collector's dream.
For any of us who made our living in the creative space -- back in the day -- the Russian born Roman Kriheli was one of many talented artists living and working in Soho, New York during a period when one would bump into a famous artist or designer while purchasing your morning coffee at 6:00 a.m. Either he or she would just be waking up or you were just getting home. But one thing for sure, the Soho of the 80's and early 90's was teeming with painters, designers and creatives. Mr. Kriheli during this period was a very fortunate and sought after master painter and had quite made a name for himself creating and selling large-scale figurative work. He also was lucky enough to garner somewhat of a cult following with celebrity clients including Lenny Kravitz, Madonna and any art enthusiast who had a taste for true art being created by real artists. As someone who lived in Soho during this period, Mr. Kriheli's name was one on everyone's tongue, but very few hardly had the pleasure of meeting him. Painters like Mr. Kriheli were more like urban legends than someone you would ever actually see or meet in the flesh. And then it happened... Wall Street landed on Spring Street and killed the magic -- and displaced the artists.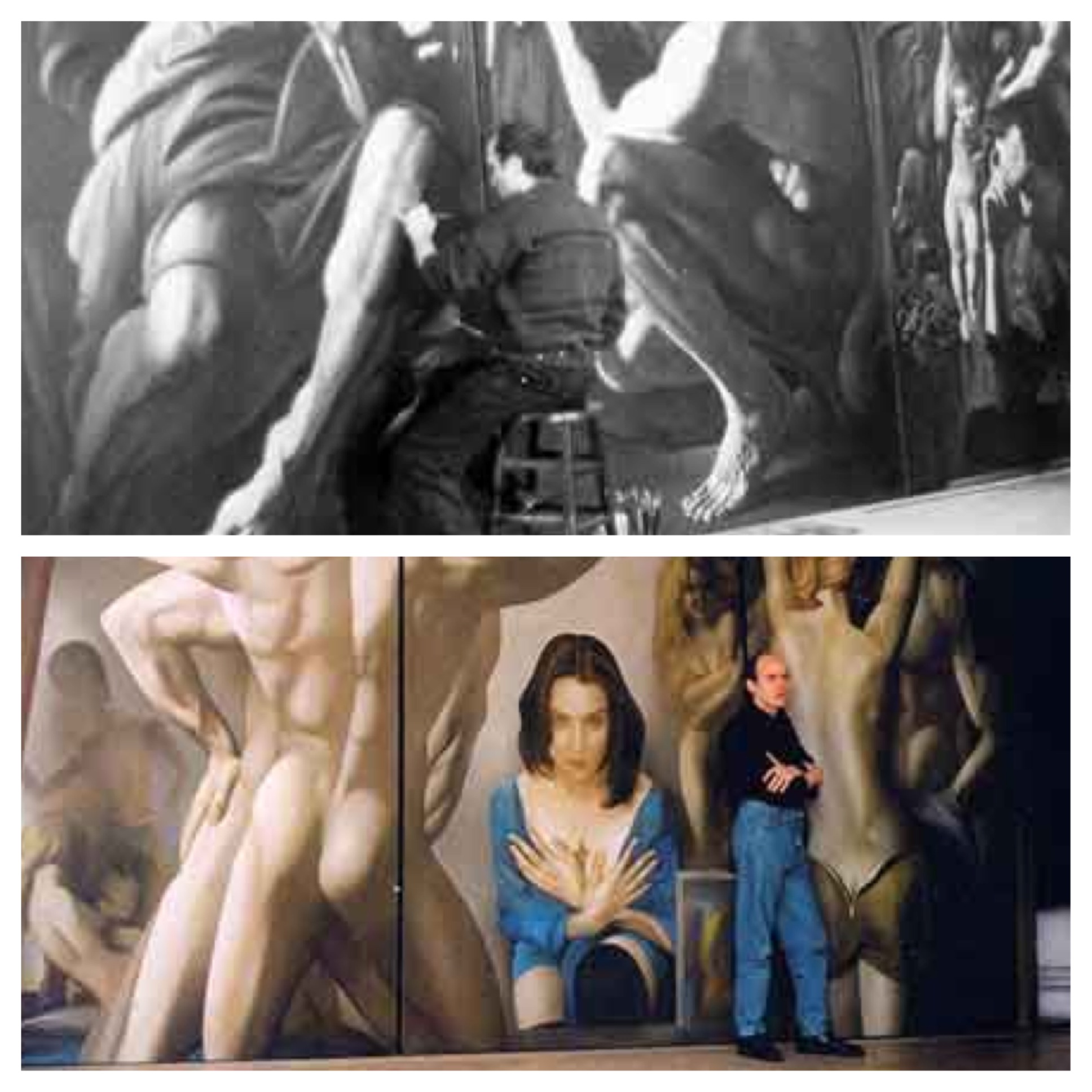 Artist Roman Kriheli in his Soho Loft circa 1990
Soon thereafter, artists who were painting in large spacious lofts/studios where they had the freedom to dream and create were pushed out to God only knows where, to do God only knows what... This unfortunate shift left a great number of Soho artists regulated to tiny box like apartments which eventually marginalized their work and reduced their dreams. And for the extremely fragile and isolated ones like Mr. Kriheli -- they all but disappeared.
Fast forward almost 20 years and thanks to this new fangled marriage between the passionate art and creative tech worlds -- things are starting to change for the forgotten artist. These new, moneyed tech guys and gals are going back into the archives (or google) and rediscovering and reinvigorating the careers of artists like Mr. Kriheli that perhaps may have been lost to us forever. But thanks to the good old search engine and the return of the sacred "patron / artist" paradigm, Mr. Kriheli and many artists like him are poised for a comeback.
For his return, Mr. Kriheli has decided to create what he is calling his Mona Lisa and has dubbed the piece, The Most Beautiful Woman in the World. The reclusive artist would not agree to a full interview at this time nor reveal the identify of the mystery beauty, however he would only say (in his heavy Russian accent), I am pouring my heart and soul into this painting -- and hope to be able to share its beauty with the world very soon.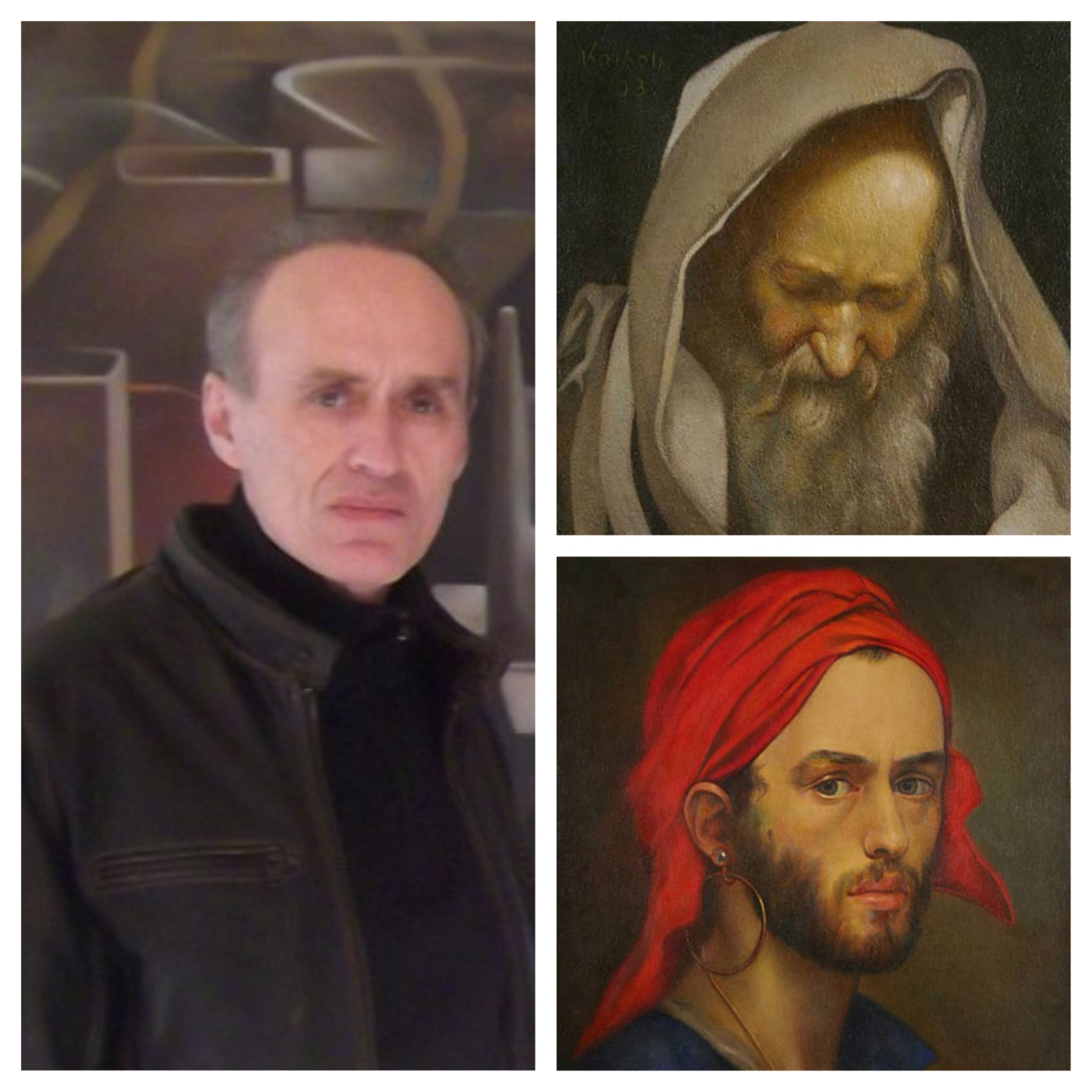 Master Painter Roman Kriheli
While I may not be a world-class investigative reporter, I do happen to know a few people and have discovered the bidding war to own this 21st Century Mona Lisa has already begun. It is rumored tech world and art admirers Mark Zuckerberg of Facebook and Chad Hurley founder of YouTube are very interested in owning the soon to be completed portrait. However, they will have stiff competition coming from Russian art aficionados and billionaires Roman Abramovich and Bidzina Ivanishvili (both of whom own some of the most expensive paintings in the world). To all outward appearances the Russians seem to have a slight advantage in this battle as they have national pride at stake. It should also be noted Mr. Kriheli currently has paintings hanging in both the Russian and Georgian State Museums. But the artist himself seems to be showing no favoritism and instead appears to be focused on creating his masterpiece. In today's moneyed art market, the portrait could easily fetch the artist a hefty price tag of upwards one million dollars which of course is peanuts compared to the millions and millions of dollars the eventual owner will pocket when and if he or she decides to sell the portrait on the open market.
No matter who eventually nabs the painting in this Cold War drama -- the bidding seems to have officially begun and everyone is waiting to gaze upon "the worlds most beautiful woman" or at the very least -- the world's biggest wallet. And most importantly in my humble opinion -- the art world is ready to receive one of their greatest treasures Roman Kriheli back into the fold.