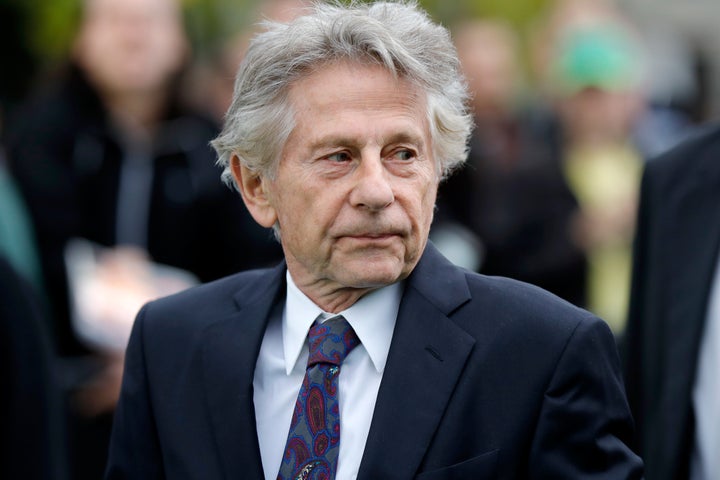 Marianne Barnard, a California artist, has accused Roman Polanski of molesting her two years before the acclaimed director fled the United States after pleading guilty to statutory rape.
Barnard was 10 years old at the time of the incident, which allegedly occurred in 1975. Inspired by the fallout surrounding powerful film mogul Harvey Weinstein, she recounted the story for the first time to the British newspaper The Sun.
Barnard's mother took her to meet Polanski at a Malibu beach. By that point, Polanski had already secured A-list status as a director thanks to "Repulsion," "Rosemary's Baby" and "Chinatown." His marriage to actress Sharon Tate, who was murdered by Charles Manson's cult in 1969, had also made him a tabloid fixture.
Barnard had done some modeling and at first thought nothing of the encounter. She said Polanski photographed her in a fur coat and bikini.
"Then he said, 'Take off the bikini top,' which I was comfortable with, as I was only 10 and I often ran around with no top on," Barnard said. "But then he wanted me to take my bikini bottoms off. I started to feel very uncomfortable. Then at some point I realized my mom had gone. I don't know where she went and I didn't really register her leaving, but she was no longer there. Then he molested me."
Barnard echoed the accusations in a tweet on Oct. 13:
Barnard told The Sun she still lives with post-traumatic stress disorder and claustrophobia as a result of Polanski's alleged behavior. She recently started a petition urging the Academy of Motion Picture Arts and Sciences to expel Polanski from the organization on the basis of his reported misconduct, as it did Weinstein.
In 2002 ― 25 years after Polanski admitted to sexually assaulting 13-year-old Samantha Geimer but left the U.S. before being sentenced ― the Academy awarded him an Oscar for best director for the Holocaust drama "The Pianist."
Since Geimer's accusations in 1977, three other women have accused Polanski, who has never returned to the U.S., of sexually assaulting them as teenagers. Bernard has filed a report with the sex crimes unit of the Los Angeles Police Department's Robbery-Homicide Division, according to The Sun.
Polanski, 84, has yet to publicly address these latest claims. His next film, the mystery "Based on a True Story," premiered at this year's Cannes Film Festival.
Popular in the Community