UPDATE: Roman Polanski will not preside over France's Cesar Awards, The New York Times reported Tuesday, after protests by women's rights groups. According to Deadline, the filmmaker's attorney called their criticisms "unjustified."
PREVIOUSLY: France's National Film Academy declared Wednesday that it is "proud to present" Roman Polanski, a prominent filmmaker who once pleaded guilty to having unlawful sex with a minor, as the new president of its annual Cesar Awards ceremony.
Polanski, whom Cesar Academy President Alain Terzian praised as "an insatiable aesthete," was charged with a string of sex-related offenses by a 13-year-old girl when he was 43, including perversion, sodomy and rape by use of drugs.
The director denied all accusations in a Los Angeles courtroom, but later accepted a plea bargain with a lesser charge before fleeing the country in 1978 to avoid imprisonment.
Polanski has been wanted in the United States for nearly 40 years since relocating to France, where he is a citizen and there exists a no extradition treaty. The U.S.'s attempts to extradite him from Switzerland and Poland have been unsuccessful.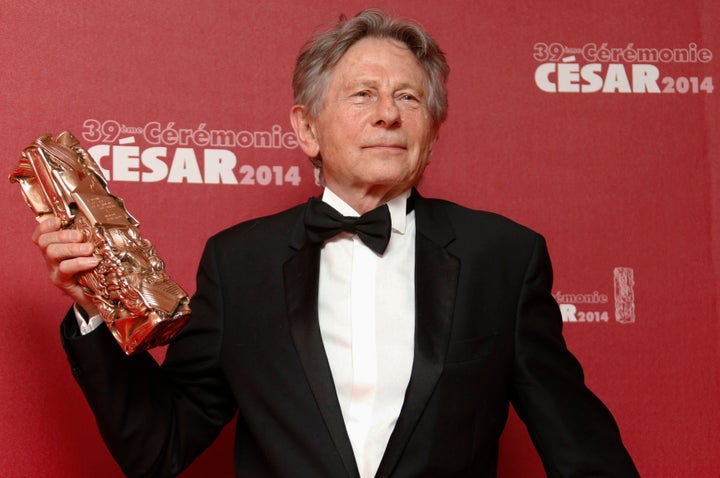 When Polanski was arrested in Zurich for an outstanding U.S. arrest warrant while en route to a Swiss film festival in September 2009, the Cesar Academy signed a petition calling it a "police trap" and demanded his immediate release. He walked free in July 2010.
Now 83, Polanski is set to deliver opening and closing speeches while presiding over the Feb. 24 ceremony in Paris, which is viewed as the French equivalent of the Oscars. Far from a stranger to the academy, the filmmaker has won eight Cesar awards including Best Director for his film "Venus in Fur" in 2014. He also won Best Director in 2003 at the Oscars for his film "The Pianist."
Polanski's appointment at the Cesar ceremony has already spurred widespread shock and anger online. Twitter users created the trending hashtag #BoycottCesar, and are demanding to know why a man accused of statutory rape is being honored with such a prestigious role. 
The above tweet reads: Roman #Polanski, accused of raping a minor, in exile for 40 years to escape justice, will preside #César2017 #BoycottCesar
The above tweet reads: #BoycottCesar, because we must not tolerate the intolerable.
The above tweet reads: Should there be a boycott following the nomination of Roman Polanksi [as] president of the 42nd Cesar ceremony?
REAL LIFE. REAL NEWS. REAL VOICES.
Help us tell more of the stories that matter from voices that too often remain unheard.
BEFORE YOU GO
PHOTO GALLERY
'It Happens' Sexual Assault Series by Yana Mazurkevich