Workmen in southwest England discovered an "extraordinarily well-preserved" Roman villa completely by chance while laying power lines.
They were digging a trench outside rug designer Luke Irwin's home near the village of Tisbury, in Wiltshire, in February 2015 when they suddenly struck a hard layer some 18 inches below the surface.
The layer turned out to be pieces of a mosaic.
"We knew the significance of that straight away," Irwin told The Guardian over the weekend. "No one since the Romans has laid mosaics as house floors in Britain. Fortunately we were able to stop the workmen just before they began to wield pickaxes to break up the mosaic layer."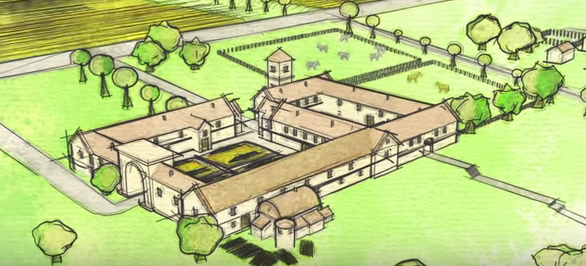 Irwin contacted Historic England, the governmental organization tasked with protecting the nation's historical environment, and archaeologists conducted what they said was a "small" eight-day dig.
They uncovered the mosaic and found an entire villa, estimated to be around 16,000 square feet. Archaeologists believe that it was built between the years 175 and 220, and that it has been untouched since its collapse some 1,500 years ago.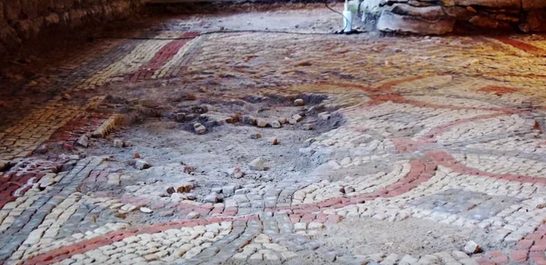 Historic England archeologist Dr. David Roberts described the find as being "of enormous importance."
"We've found a whole range of artifacts demonstrating just how luxurious a life that was led by the elite family that would have lived at the villa," Roberts told the BBC. "It's clearly not your run-of-the-mill domestic settlement."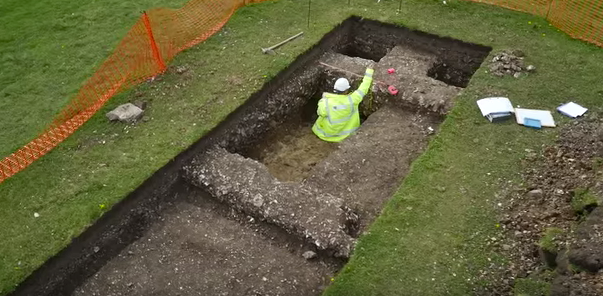 "This is not a subtle country house, this is showy," Roberts added on Irwin's blog. "It dominates the landscape, and it is visible from the nearby Roman road. It is very overt -- it is almost violent in the landscape. It is clearly a family making their mark."
"The discovery of such an elaborate and extraordinarily well-preserved villa, undamaged by agriculture for over 1,500 years, is unparalleled in recent years," Roberts said. "Overall, the excellent preservation, large scale and complexity of this site present a unique opportunity to understand Roman and post-Roman Britain."
But the discovery had left him "overwhelmed," he added. "You look out at an empty field from your front door, and yet 1,500 years ago there was the biggest house, possibly, in all of Britain."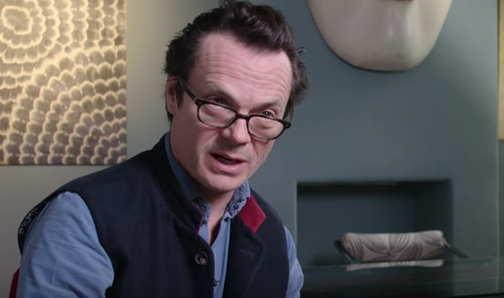 Irwin said the discovery had thrown up "a host of unanswered questions," which would mean returning to investigate the villa again. It's not known when that will happen, as Historic England currently doesn't have the funds, but Irwin is adamant it will be handled in an extremely sensitive way.
"By excavating it, we destroy it. For example, for the small excavation we've just done we didn't go and look at any of the mosaics because we didn't have the budget to conserve them," he said on his blog.
"You can't expose that to weathering and erosion that will destroy it without a plan to do so –- that's just vandalism," he said. "You have to do these in an engaged way. By conducting a much wider research project to understand the scope, you get a lot more out in terms of knowledge and understanding."