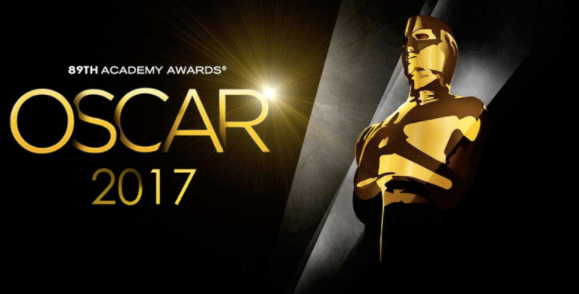 The Academy Awards are known to be the most glamorous award ceremony in the world. The biggest VIPs and Hollywood icons travel out to Los Angeles to partake in all the festivities. Along with the glamour of the weekend comes romance. Here is my take on some of the most romantic sights I saw during Oscar week in LA:
Valentine Romance Oscar Style Lounge and Party- Doris Bergman's hosted her ninth annual love-themed lounge at Fig & Olive in West Hollywood and of course I had to attend. Lucky me, I went home with some great romantic and interesting products and loot! This pre-award celebration, which drew top Hollywood attendees, was filled with some of the most romantic brands and items on the market. Some of my favorite included Perricone MD skincare, which helps you look flawless for your current or future beau, the Timmy Woods collectible wooden and leather handbags, which are an easy, effective way to make a statement on a date and the Footmate foot spa massager, which keeps your feet soft like you are having a daily pedicure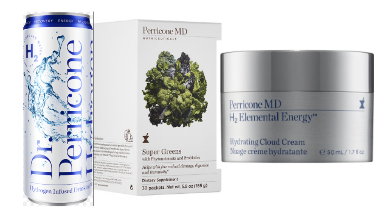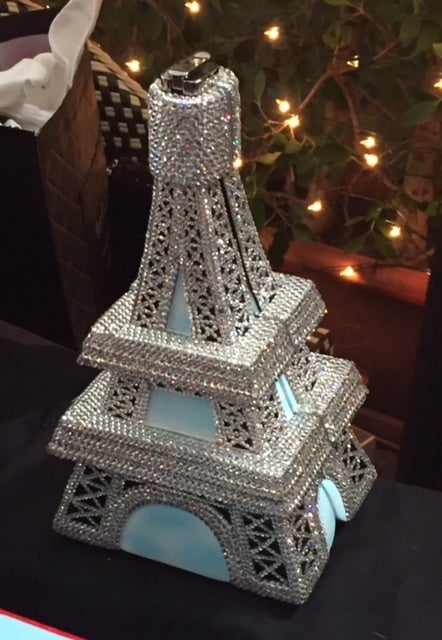 Of course, bling and booze were also on display during the day-long gift show. SpaGirl Cocktails are ideal for a girls night of gossip about guys while bottles from BuyWine.com will make your next romantic dinner party so much easier. For jewelry, the eco-friendly pieces from Silvana K Designs will have you making a jewelry wish list to slip to your guy when he has no clue what present to get you.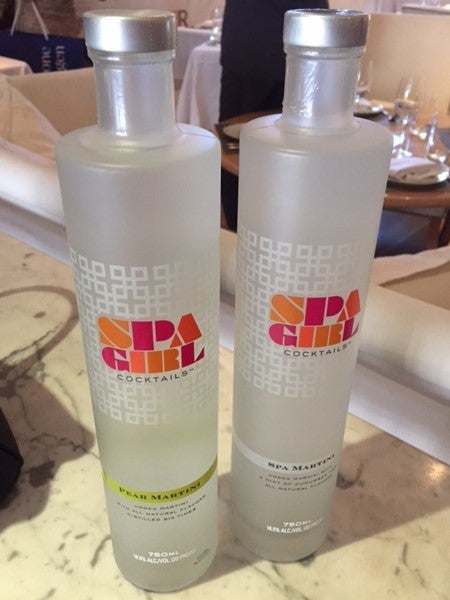 One of the most loving parts of the event, however, was that everyone was encouraged to donate new clothing or toys to Wednesday's Child, a charity for children in foster care. If that does not warm your heart, then I do not know what will.
Bret Easton Ellis's Oscar Week Opening at Gagosian Gallery
On Thursday evening, celebs and VIPs mixed and mingled at Gagosian Gallery in Beverly Hills to celebrate the awards and embrace the romance of the weekend. The artwork was a stunning medley of painting and sculptures by artist Joe Bradley. The show, entitled "Eric's Hair," interwove irony and earnestness to foster an atmosphere that was ideal for romance and socializing.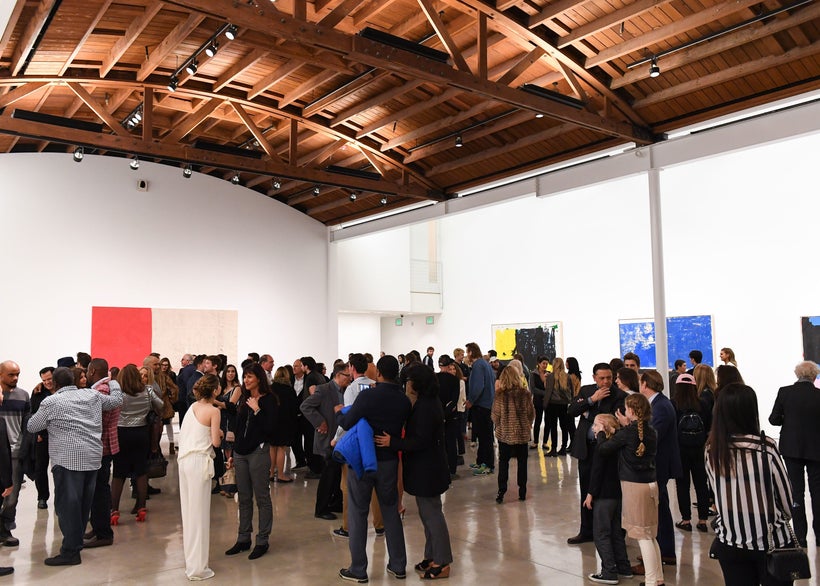 Guests embraced the ease of the evening, and Hollywood all stars like Sharon Stone, Dakota Johnson, Darren Star, Larry Gagosian, Steven Spielberg, and more used the show to catch up and chat amicably with friends. The room was vibrant and the art was enticing and relatable. In other words, it was the perfect setting for romance to thrive. The fete continued onto Mr. Chow for a VIP dinner filled with all the foodie favorites like squab with lettuce and chicken satay.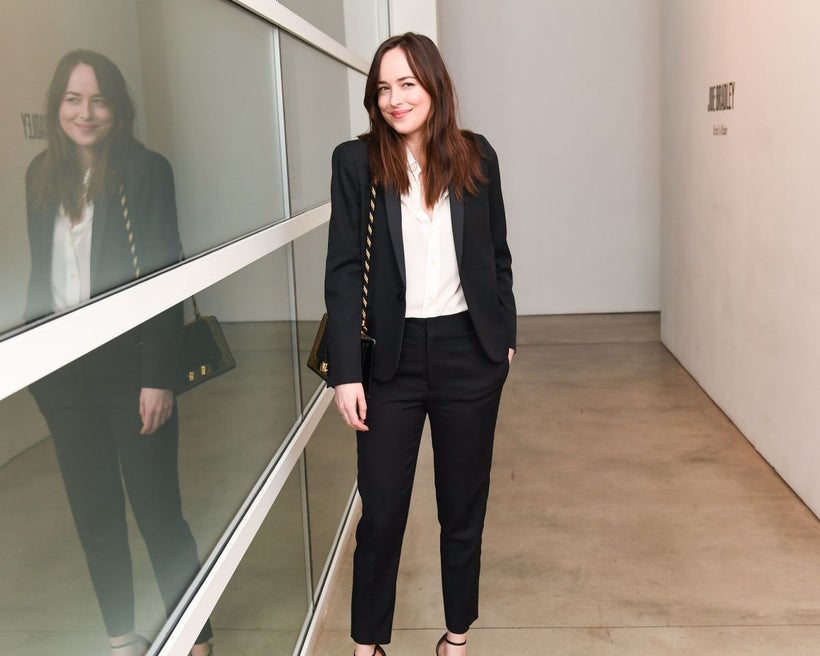 Cadillac Pre-Oscar Celebration
Cadillac took over Chateau Marmont and threw quite a bash. As the official automotive sponsor for the Academy Awards, the brand entertained celebrity and VIP guests in style. There was no shortage of champagne and yummy hor d'oeuvres, just as there was no lack of star-studded attendees. Talented guests like Chissy Metts, Zoe Saldana, Christopher Waltz, and Naomi Watts could be spotted throughout the evening.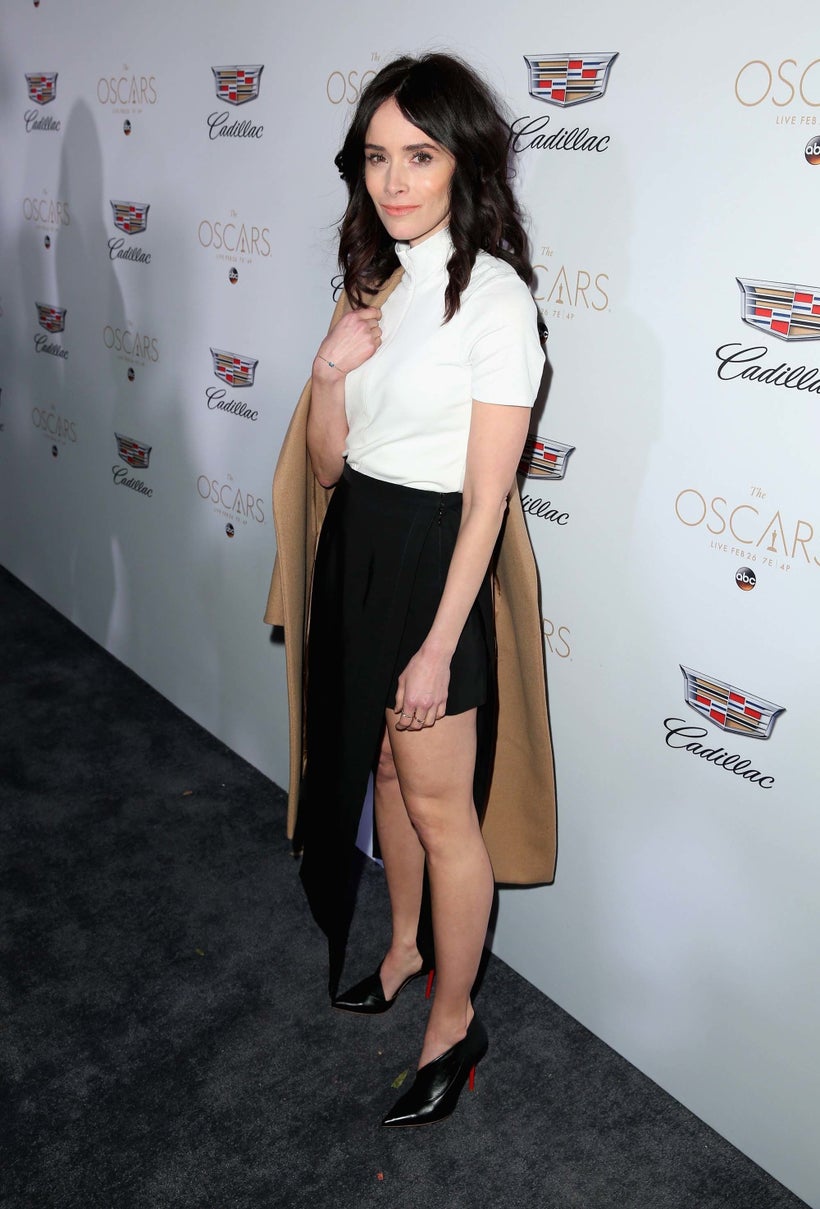 Everyone tuned into the buzz of the first big night. The anticipation for the fetes planned over the next few days had all in attendance feeling a heightened sense of excitement. These good vibes were perfect for romance, which was readily apparent throughout the warm, glowing space and manicured gardens. Couples and singles flocked around the party and chatted with one another, open for whatever the weekend had in store.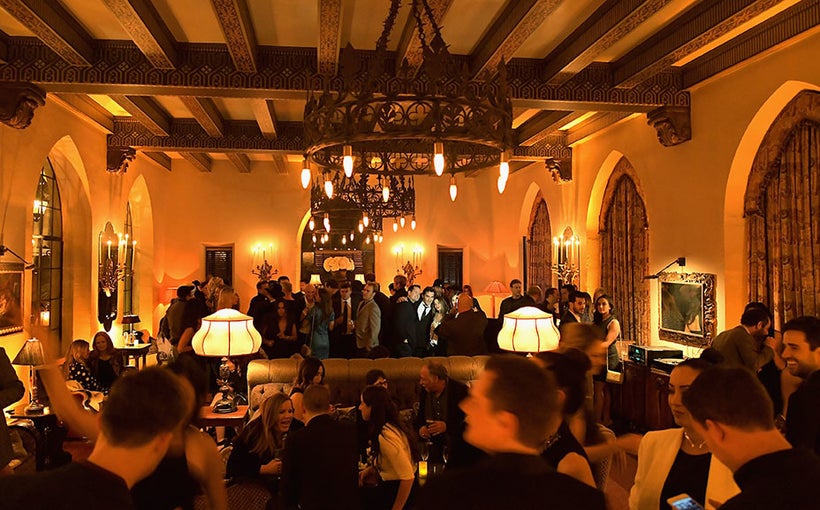 Piaget's annual fete a sight to behold. The invite-only party at a private home up in the Beverly Hills Canyons celebrated the upcoming awards and highlighted some of Piaget's more remarkable pieces. Since jewelry and romance are already so entwined, the Piaget celebration was an ideal setting to highlight the romance of the weekend. Kate Beckinsale glowed in a pair of "Extremely Piaget Palm Tree" earrings, which were a breathtaking combination of 18 karat white gold and diamonds. With jewelry like that, diamonds really can be a girl's best friend. The evening ended with a post-party soiree at the uber-glam One Oak club.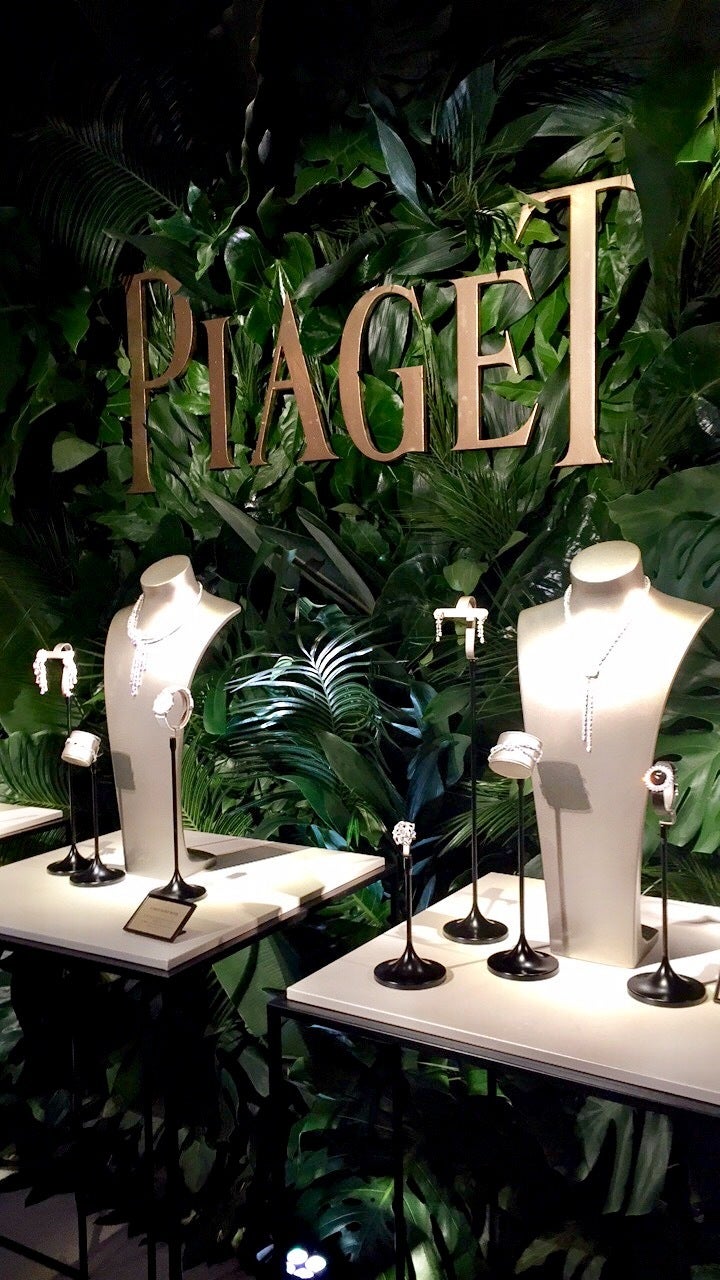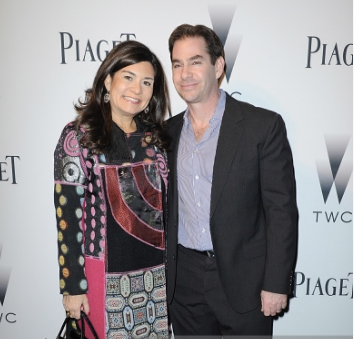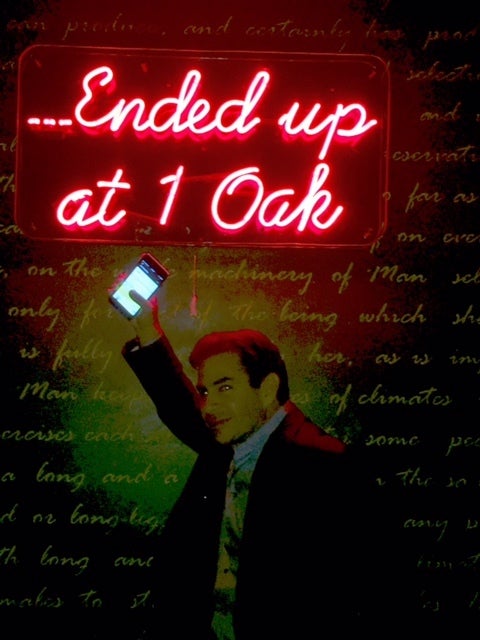 The Vanity Fair Oscar Party
When the Academy Awards wrapped at the Dolby Theatre, celebs flocked to a custom-built space in Beverly Hills to partake in Graydon Carter's epic Hollywood bash. The romance in the room was heady, as winners flashed their gilded statues and excitement flowed like champagne. Everyone was dressed to the nines, and the number of beautiful people in the same place only helped to add to the romantic atmosphere.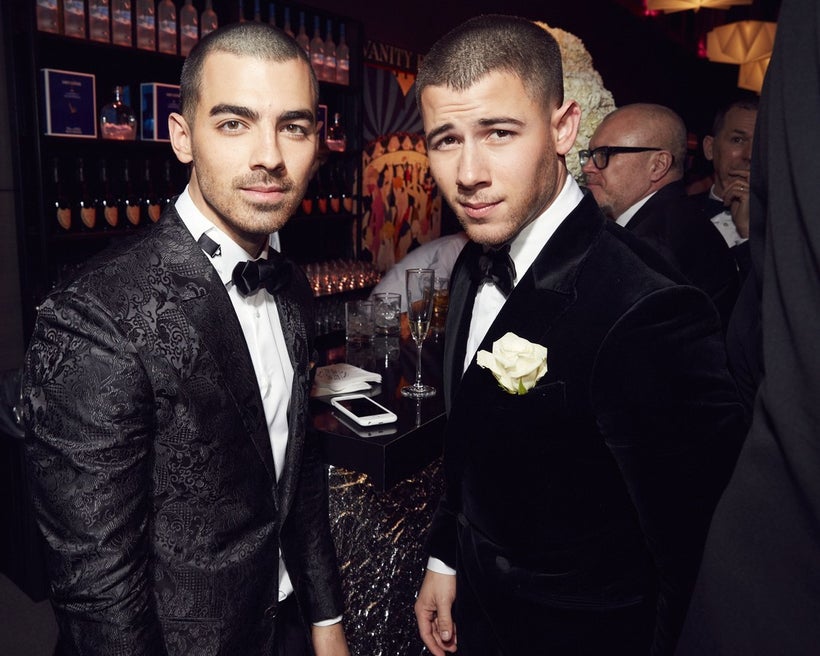 There was no shortage of bubbly and booze as notable names like Amy Adams, Casey Affleck, Whitney Houston, Justin Timberlake and Brett Ratner celebrated the evening and embraced the enthusiasm of the night. The good vibes and glamour of the most highly anticipated event of Oscar weekend were addicting, and it was hard to say adieu to such a magical celebration.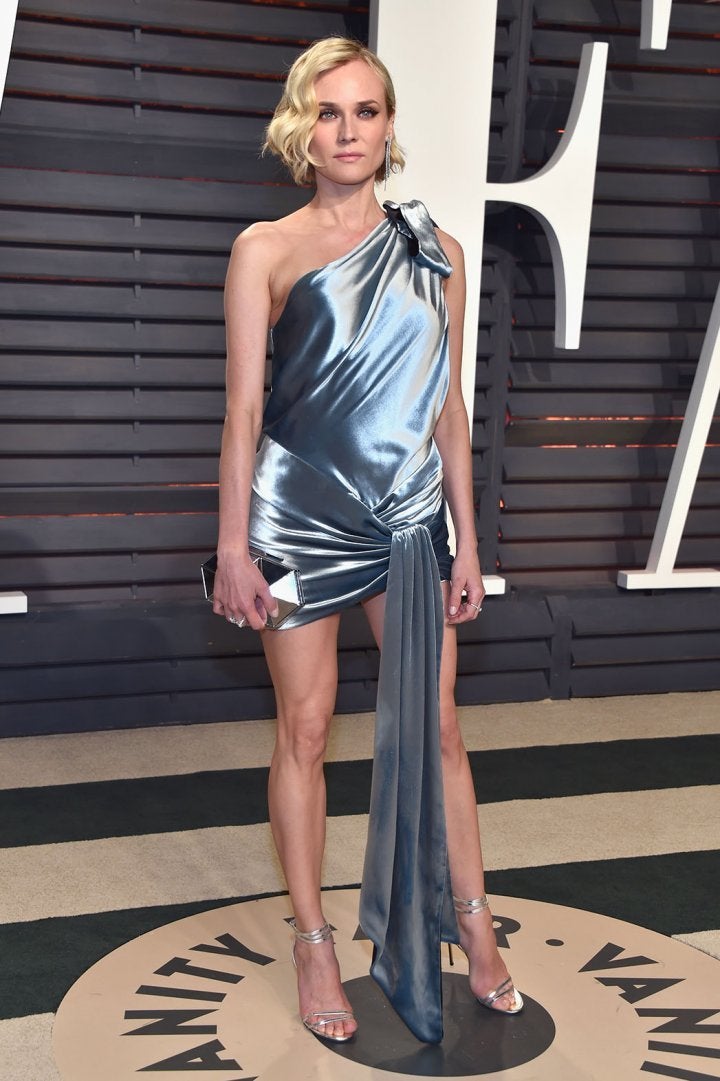 The Mercedes-Benz Awards Viewing Party with ICON MANN
On Oscar night, the Four Seasons Los Angeles was the place to be. Romance flowed throughout the room as guests watched a live broadcast of the awards. The setup was intimate, with cozy slate gray chairs perfect for cuddling up with your date. The candlelit tables for two promoted soft conversations between loved ones as they enjoyed mouthwatering nibbles and took in the red carpet glamour on the big screen.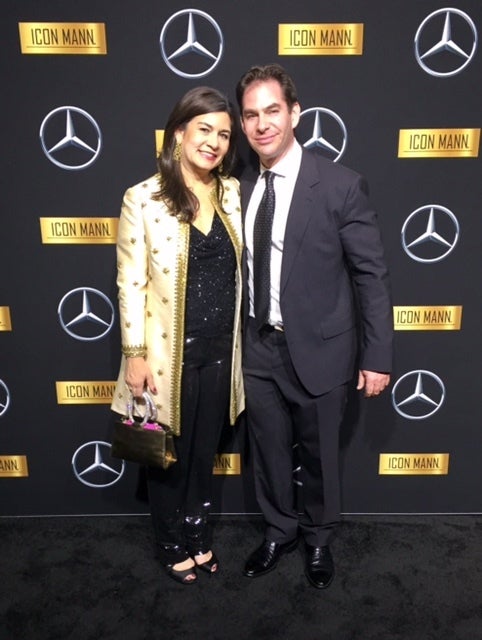 The Bosco photo booth was a fun addition to the space, since it meant that couples could snap a few photos for their memories. The touch-up stations from GlamSquad and AJ Crimson Beauty were another romantic activity, since guests could get a quick refresh before heading out to the afterparties alone or with their beaus. Since the invitation-only party was so select, everyone felt comfortable cozying up with their loves and enjoying the awards together.
Celebs like Tracee Ellis Ross (Black-ish), Sherrie Seim (The Fosters) and Miss J (America's Next Top Model) were dressed to impressed in eye-catching couture.
REAL LIFE. REAL NEWS. REAL VOICES.
Help us tell more of the stories that matter from voices that too often remain unheard.
This post was published on the now-closed HuffPost Contributor platform. Contributors control their own work and posted freely to our site. If you need to flag this entry as abusive,
send us an email
.