The Romanian government adopted an emergency law this week to decriminalize official misconduct, dealing a major setback to the country's ongoing fight against corruption and sparking the largest nationwide protests since the fall of communism in 1989.
Prime Minister Sorin Grindeanu issued the decree, which decriminalizes graft offenses that result in less than 200,000 lei (about $48,000) in financial damage, on Tuesday. The new measure could free dozens of officials jailed for abuse of power and halt current corruption-related investigations, including the trial of Social Democratic Party leader Liviu Dragnea. Grindeanu is also a member of Dragnea's party, known as the PSD.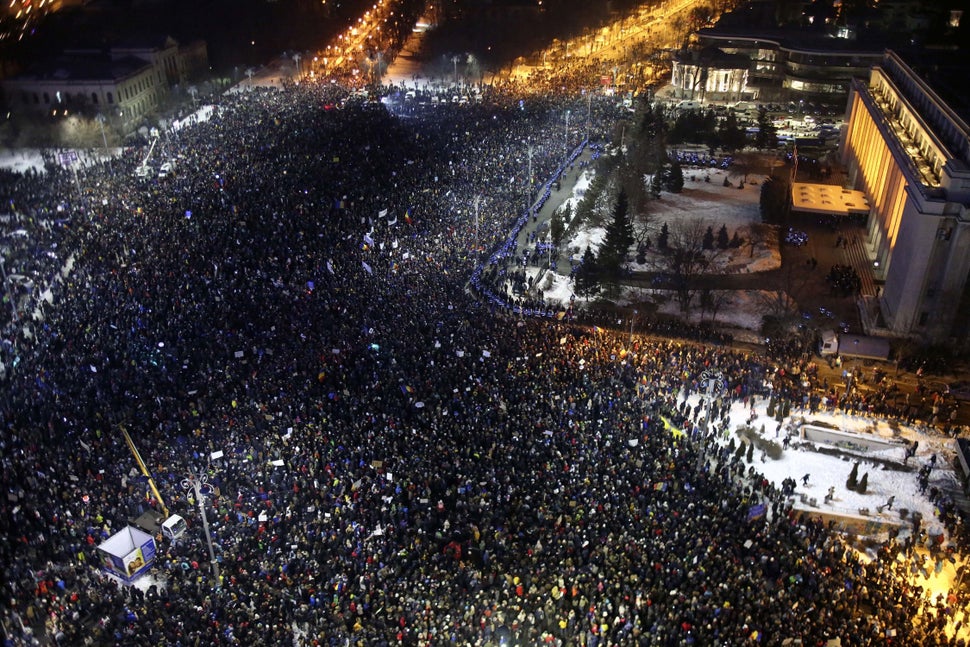 The center-left PSD retook power in late December, just over a year after former party leader Victor Ponta resigned amid corruption and plagiarism allegations. The PSD says the decree is necessary to reduce overcrowding in prisons.
Thousands of Romanians disagree. On Wednesday, at least 150,000 protestors filled Bucharest's Victory Square, chanting "Resign!" and "Thieves!" Police fired tear gas and arrested about 20 demonstrators. Some people threw bottles and firecrackers, and five people were hospitalized for injuries.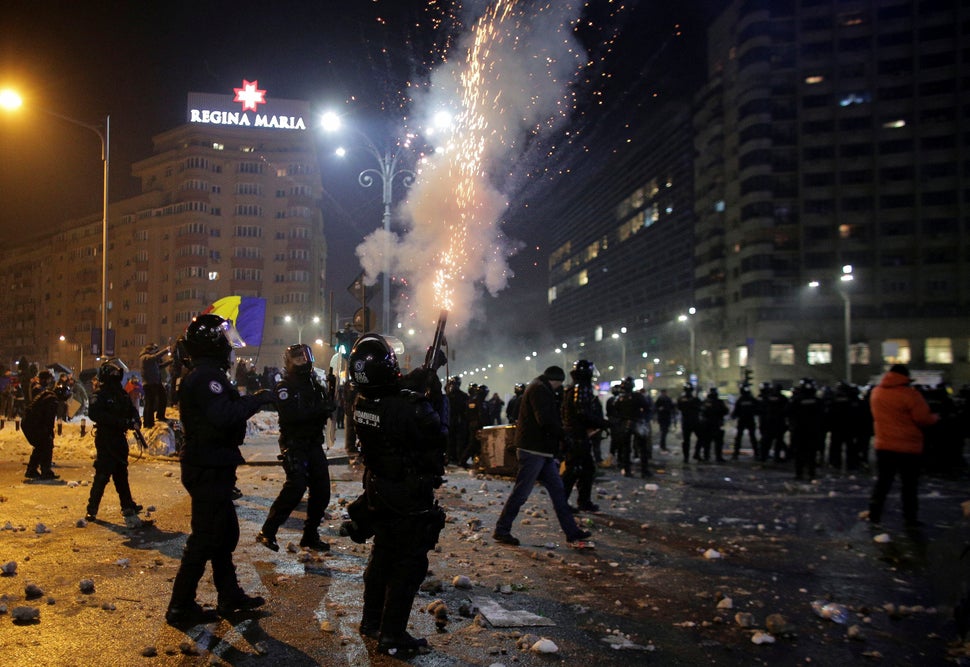 Romanian President Klaus Iohannis, a member of the National Liberal Party, said the ordinance marked "a day of mourning for the rule of law," which "has received a grave blow from the enemies of justice." The president's power is limited, but Iohannis promised to continue the fight against corruption and threatened to take the matter to the Constitutional Court. 
Romania's trade and business minister, Florin Jianu, resigned on Thursday, explaining in a Facebook post that his decision was a matter of ethics.
"How am I going to look [my son] in the eye and what am I going to tell him over the years?" Jianu wrote upon announcing his resignation. "Am I going to tell him his father was a coward and supported actions he does not believe in, or that he chose to walk away from a story that isn't his?"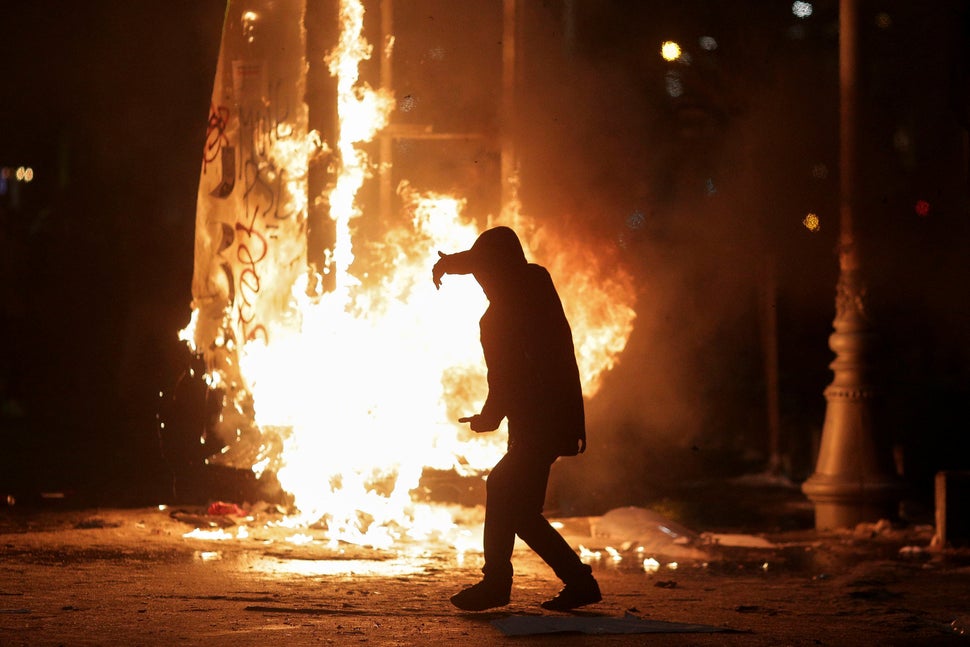 European Commission President Jean-Claude Juncker also expressed dismay at the Romanian government's actions. Romania joined the European Union just a decade ago.
"The fight against corruption needs to be advanced, not undone," he said. "We are following the latest developments in Romania with great concern."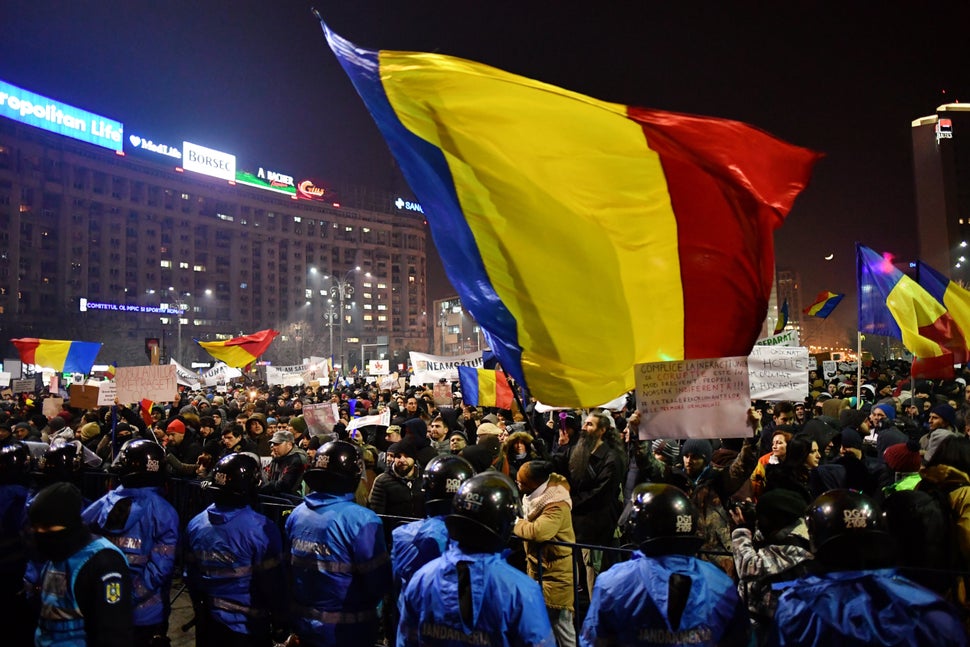 In an unprecedented joint statement, Belgium, Canada, France, Germany, the Netherlands and the United States also expressed their "profound concern" and called on the Romanian government to repeal its decree.
"This act, in contravention to the collective wisdom of the entire judicial and rule of law community ... can only undermine Romania's standing in the international community and risks damaging partnerships that are based on common values, inherent in the guiding principles of the EU and NATO," the statement warned. "We hope the Government of Romania will reverse this unhelpful course."