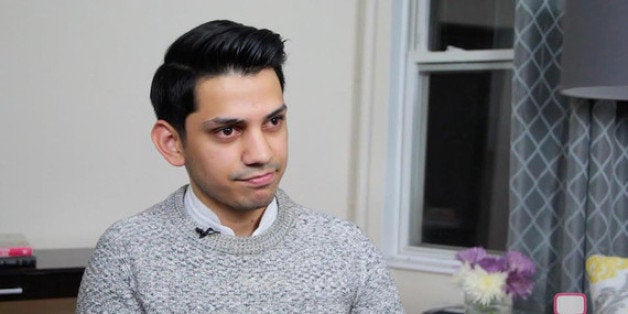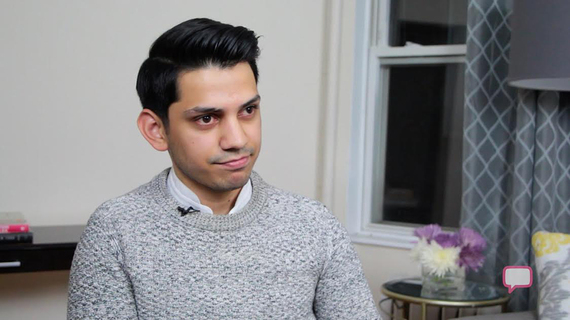 I'm From Driftwood is a 501(c)(3) nonprofit archive for lesbian, gay, bisexual, transgender, and queer stories. New stories are posted on the site every Wednesday.
When Florin Helf was born, he was abandoned by his birth mother in at a Romanian hospital. A long seven and a half years later, Florin ran through an airport into the arms of his new adoptive mother yelling the only English word he knew "Mommy!" Florin recalls:
So now that I was seven and a half, I moved to Pioneer, Ohio, across the world and I finally had a family. I was ecstatic and I excelled at school right away. I learned English within the first year. I just desperately wanted to assimilate into the culture. I wanted to be the perfect son for my parents.
But all would not be perfect for his new life with his parents. After getting caught watching the film "Brokeback Mountain", Florin quickly learned of his parents' homophobia:
So after the film ended, my parents all of a sudden said, "There's gotta be consequences here." I was grounded for a month, I think if I remember. And of course they ripped the DVD in half and they threw it. I was told that I would be, you know, I needed to re-read the Bible and I need to really understand what it was that I was doing and that I need to stop this behavior immediately. I can remember crying myself to sleep that night.
Florin remained in the closet throughout high school, but in college finally worked up the nerve to come out to them right before the Christmas holidays. While Florin's coming out to them was one of respect and honesty, the email he received in response from his parents was anything but:
[The email] was saying essentially that this is not the son that they know, this is not the son that they want to know, and how dare I do such a thing, ruin their holiday, ruin their Christmas to be so selfish. That was the word that was used so much, that I was incredibly selfish. I was so devastated because they followed it with, "You're uninvited to Christmas," and there was no invite to come back, so all of a sudden I thought I had lost my parents.
Calling all HuffPost superfans!
Sign up for membership to become a founding member and help shape HuffPost's next chapter