 "It's like falling in love," Dorothy Vogel explained of being pulled toward a specific artwork. The famed art collector has a point. With both matters of art and matters of the heart, words often fail, logic becomes futile and passion has the potential to overcome the wildest of odds.
The art world is dense with love stories, and today we're compiling the best of them. The following documentary films track the madness that is art, the pandemonium that is love, and the beautiful lunacy that occurs when the two intersect. Of course, since it's the art world we're talking about, these real life romances don't follow the mold of your average Hollywood love story. One documentary chronicles the love of two adult film actors while another follows two artists who transform their physical appearances to better resemble one another.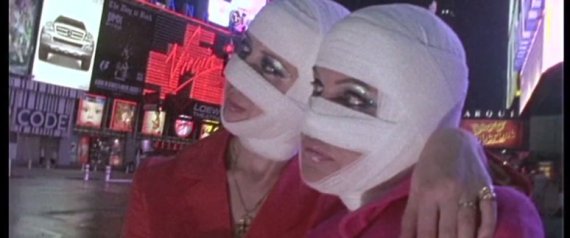 The Ballad of Genesis and Lady Jaye
Whether tragic or whimsical, dysfunctional or inspirational, the following love stories all depict the unstoppable electricity that occurs when two creative spirits join forces. Behold, the 10 greatest art love stories ever documented on film, all guaranteed to be more intense, gripping and peculiar than "The Notebook."
1. Herb and Dorothy: The irresistibly sweet documentary follows Herb and Dorothy, a retired postal clerk and retired librarian, husband and wife, who have collected conceptual and minimalist art since the 1960s. The middle class couple became art world fixtures, storing thousands of artworks in their rent-controlled, one bedroom apartment. The film chronicles their touching love affair with the art world and each other. Directed by Megumi Sasaki, released in 2008.
2. Maria the Korean Bride: Maria Yoon, a Korean-American performance artist, began to feel the growing pressure to marry as she got older. Yoon decided to wed, but in typical performance art fashion, she took marriage to the extreme. Over the next nine years she became Maria the Korean Bride, marrying in each of the 50 states, exploring the institution of marriage across cultural borders along the way. Directed by Maria Yoon, released in 2013.
3. Chris & Don: The romantic saga follows British author Christopher Isherwood and his lover, American portrait artist Don Bachardy, who was 30 years his senior. The two became one of the first public gay couples in Hollywood. The film features archival footage from the 1950s mixed in with present day interviews, diary excerpts and whimsical animations. Directed by Guido Santi and Tina Mascara, released in 2008.
4. The Ballad of Genesis and Lady Jaye: This is the story of industrial musician and performance artist artist Genesis Breyer P-Orridge and his wife, Lady Jaye. In what they dubbed their "Pandrogyne" project, the two underwent a series of physical transformations and plastic surgeries to merge identities. Through a mix of comfy home footage and avant-garde performance we get a glimpse of the couple's passionate and spectacular love affair, up until Lady Jaye's untimely death in 2007. Directed by Marie Losier, released in 2011.
5. 5 Films About Christo and Jeanne-Claude: Environmental artists, lovers and crazy dreamers Christo and Jeanne-Claude are known for their massive, whimsical and ephemeral installations, like enshrouding Paris' Pont Neuf in acres of fabric or lining the landscapes of California and Japan with brightly covered umbrellas. Five hour-long documentaries, spanning from 1973 to 1994, explore the stunning vision and tireless passion of these two art wizards. Directed by Albert and David Maysles, released in 2004.
6. Guest of Cindy Sherman: Paul H-O was the ultimate art outsider of the 1990s, providing witty commentary on the art world's goings on. Photography icon and chameleon par excellence Cindy Sherman invited Paul to her studio for an exclusive interview, and thus began one of the most unlikely art romances in recent history. The documentary, spanning 15 years, tracks Paul's insecurities rise as he begins to feel like the plus one of New York's foremost art darling. Directed by Paul Hasegawa-Overacker and Tom Donahue, released in 2008.
7. Eames: The Architect & The Painter: The film chronicles influential modernist American designers, Charles and Ray Eames, the husband-and-wife team behind the Eames chair and so much more. Exploring the creatives' innovative drive, and how this zeal was translated into mass production in the '50s, '60s and '70s, the documentary presents a compelling portrait of love and imagination in constant motion. Directed by Jason Cohn and Bill Jersey, released in 2011.
8. Marie and Jack -- A Hardcore Love Story: Marie Silva and Jack Bravo are a married couple, and also adult film stars. The intimate, short, and decidedly NSFW documentary renders a portrait of their unconventional and tender relationship, through a series of verbal interviews and shots of the couple physically making love. Directed by Tony Comstock, released in 2002.
9. Cutie and the Boxer: This raw and charming film documents the chaotic highs and lows of of artists Noriko and Ushio Shinohara. Both born in Japan and based in New York, they have been married for 40 years, in a relationship rich with passion, ego, frustration, awe and dedication. The honest portrait of the difficulties of both art and marriage is very hard not to adore. Directed by Zachary Heinzerling, released in 2013.
10. Black White + Gray: A Portrait of Sam Wagstaff and Robert Mapplethorpe: Sam Wagstaff was an aristocratic museum curator from a wealthy New York family. In 1972 he met the shy and intriguing Robert Mapplethorpe, a punk photographer 25 years his junior. This documentary follows the relationship between the artistic collaborators and lovers, as each exposed the other to their disparate worlds -- Wagstaff the art elite, Mapplethorpe the seedy underbelly of New York ripe with drugs and sex. Directed by James Crump, released in 2007.
Related
Before You Go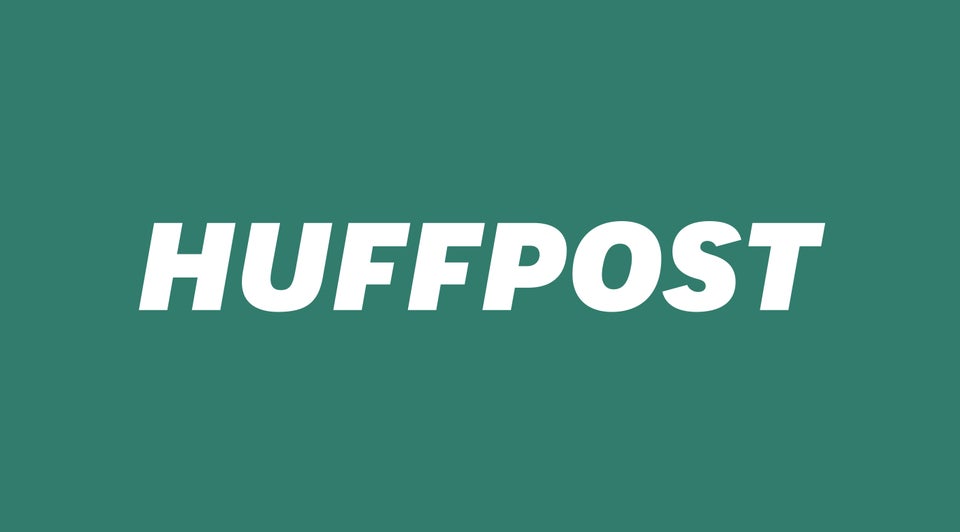 Best Art Documentaries