Close your eyes and picture it - ice skating at Bryant Park, sipping on hot chocolate from Godiva, the Rockettes, horse drawn carriage rides and more. The city of New York can be so magical during the holiday season, it's no wonder many flock to this vibrant city to indulge in the holiday and live out their most romantic and grandest of fantasies. But with all there is to do, eat and see, where should a couple stay? Is The Ritz the most romantic stay in NYC? Can you find an uber beautiful getaway in a chain hotel such as the Radisson? Well, I've pulled together the most romantic hotels to stay at this season.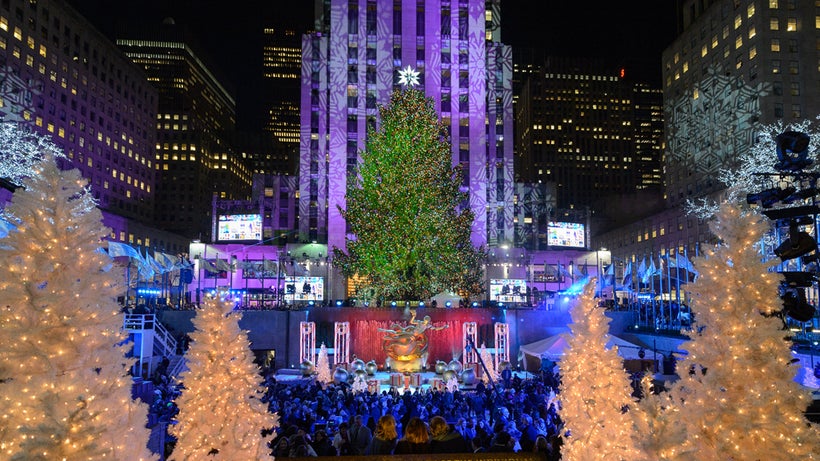 A newly renovated hotel in Midtown, the Millennium Hilton is home to spectacular views and is blocks away from amazing attractions like Rockefeller center and Grand Central Station.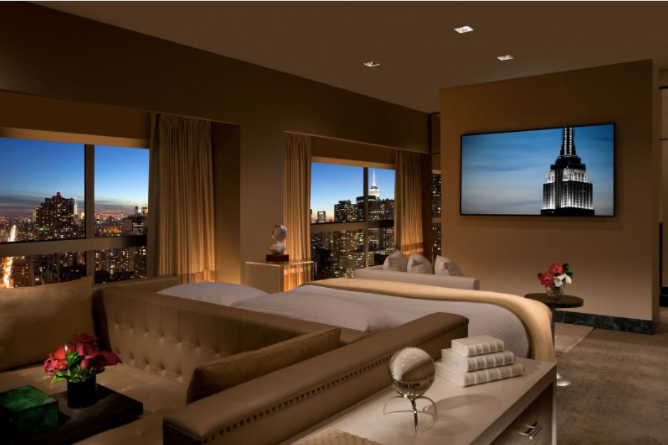 The rooms are spacious and the hotel has almost every amenity you'd need; plush beds, room service, tennis courts, a signature restaurant and a private club. During the holidays, you can dine on exquisite food curated by their executive chef. A carving station, a raw bar, international dishes and more await. Rates for the One Bedroom Suite over the Christmas weekend is currently priced as low as $381.65 with their Hilton Honors Weekender Sale.
What makes the hotel even better is that they have an amazing staff that speaks every language you can think of, so if you need recommendations on what to do you'll have helpful and friendly staff at hand to give you the inside scoop on where to go. For a dreamy holiday getaway, a stay at the Millennium Hilton is a must - just think of all the romance that ahead of you.
Romantic Tip: Splurge on a corner room with views of the river and the UN. There's nothing that comes close to it in NYC. In the daytime, the views offer a renewed sense of calm and beauty to kick off a romantic trip in the city and at night, the lights twinkle and dazzle in the most breathtaking ways.
Boasting a casually relaxed and warming atmosphere, this hotel is a hidden gem amongst most spaces in the city. An oasis away from the traditional hustle and bustle most expect in NYC, you can cozy up next to a warm fire in the hotel's intimate lobby. The crackling fire and antique chairs and sofas hand-picked by designers Eric Goode and Sean MacPherson, create the illusion of a great escape.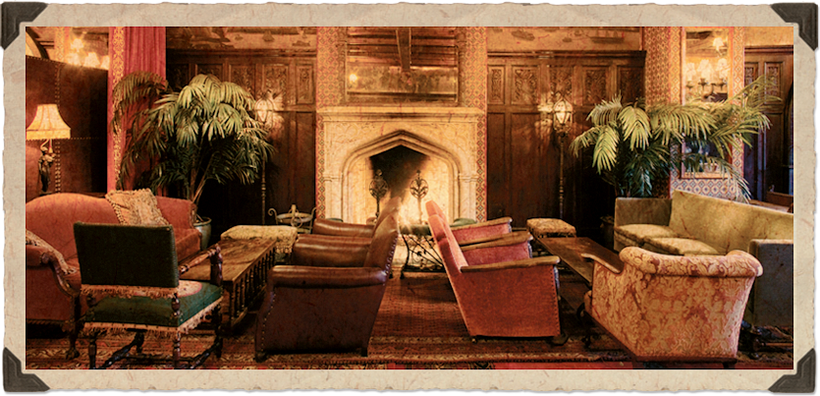 While staying in the Bowery, you can celebrate Christmas with an old world charm. Go out for romantic strolls and come back to enjoy signature cocktails or a meal at the hotel's restaurant, Gemma, which captures the charm of old New York with rustic wooden tables and candelabra chandeliers. Here, recently appointed Executive Chef Carlo Bigi serves up authentic Italian fare inspired by his heritage and family's roots.
Rates around Christmas start at $375 + tax per night so it's worth booking now.
Romantic Tip: After dinner, guests can turn up the romance in one of the seven terrace suites which echo the warmth found in the rest of the property and up the ante with private outdoor showers. Do it if you can - holidays are meant for a bit of added luxury treatment.
If you're looking for uniqueness then look at the Loews. Known for it's signature suites, one of the most romantic of suites for the holiday season is the Uptown Bohemian Suite. What's so great about it? The bathroom.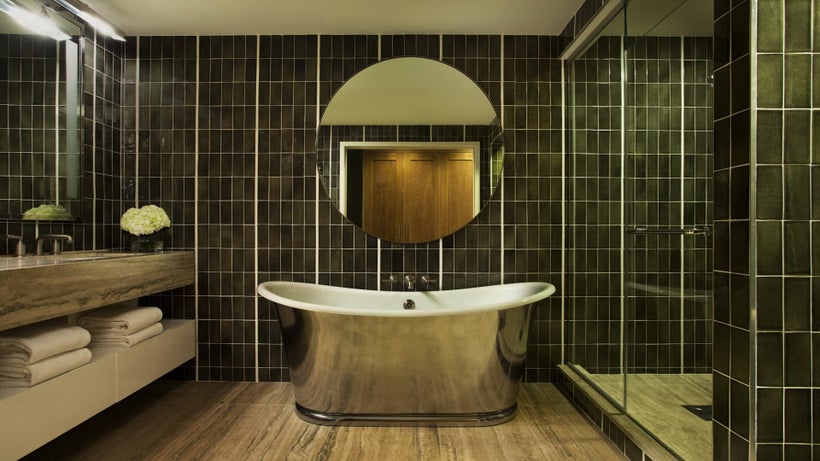 The ultimate amenity for any couple spending time away for the holidays, this bathroom features a soaking tub, large walk in shower, double vanity and a water closet. The room also includes a balcony, NYC skyline views and a lovely lounge.
If this suite won't do then there are six other designer-inspired Signature Suites, each boasting their own character and aesthetic for a truly individual experience. Created by New York City's finest talents, the suites debuted in November 2014, marking the culmination of the hotel's transformation earlier that year.
Romantic Tip: For a truly great time, after returning from a visit to the winter wonderland that is Central Park, head to the state-of-the-art 10,000 square foot beauty flagship, the Julien Farel Restore Salon & Spa. It gives you the best in health and wellness with an amazing spa treatment.
Located in West Chelsea, the hotel embodies the holidays as it sits on a piece of land that was previously owned by Clement Clarke Moore (author of 'Twas the Night Before Christmas). This makes this place a fantastic getaway steeped in Christmas heritage and charm.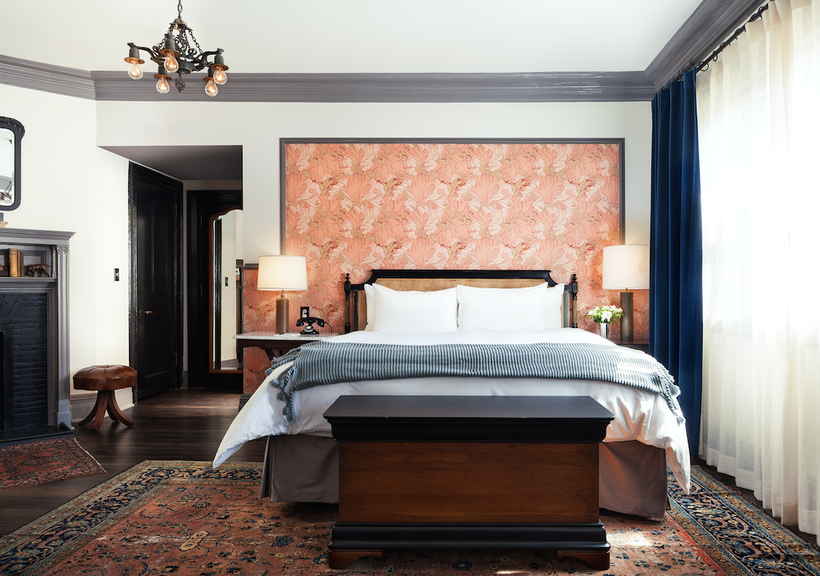 The hotel's rooms are cozy and feature original design details that date back to the 1800s, including embossers, typewriters, original rotary telephones. Get lost in the magic of Christmas a la Miracle on 34th Street and sleep in with your partner an enchanting and stylized room.Rates start at $399 a night.
Romantic Tip: Every year, The High Line Hotel celebrates the holidays with a yearly tree lighting ceremony with vintage carolers, hot beverages (for adults and children), and other treats. The hotel is intimate and perfect for couples!
REAL LIFE. REAL NEWS. REAL VOICES.
Help us tell more of the stories that matter from voices that too often remain unheard.
This post was published on the now-closed HuffPost Contributor platform. Contributors control their own work and posted freely to our site. If you need to flag this entry as abusive,
send us an email
.