American road trips are all fine and dandy, but there's something about a European one that's just so much more... refined. And more sophisticated. And less full of Doritos and Slurpees and sneaky tourist traps.
Don't mind if we do... the Romantic Road gives us plenty of reasons to choose it.
1. The roadside accommodations are more like doll houses.
Some say Grüner Hof, a little guesthouse off the Romantic Road in Weikersheim, is "dated." We say it's aged like a fine Bavarian wine, and we're totally into it.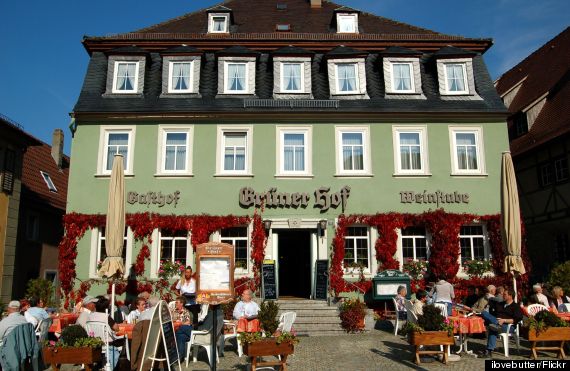 2. There's authentic architecture.
But really-- these are not your typical American condominiums.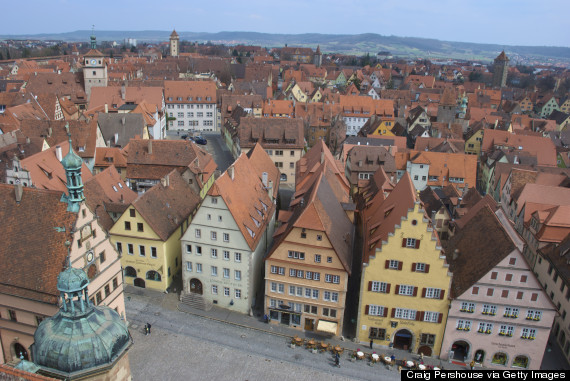 3. You can go wine tasting.
Ninety percent of the city of Würzburg was destroyed in an air raid during World War II. The winemaking industry has more than bounced back, though, offering classes, tours, and most importantly TASTINGS.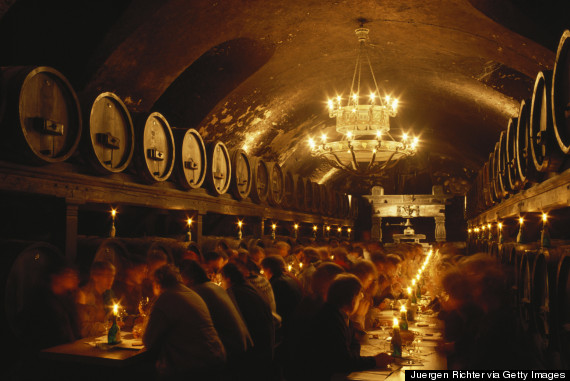 4. You just follow the signs.
No map-and-GPS debacles here. Just follow the brown signs that say Romantische Straße ("Romantic Road" in German) if you're driving the route. There are green signs if you're long-distance biking (it's about 273 miles) and blue signs if you're hiking (about 310 miles).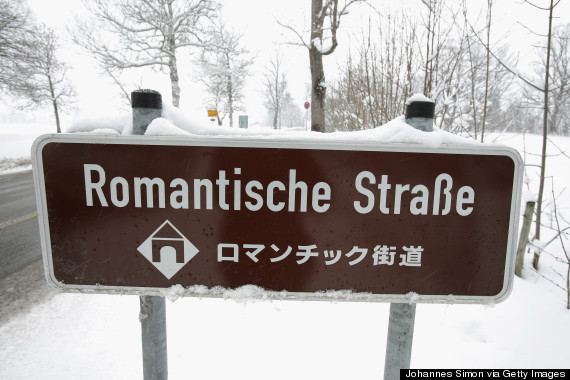 5. When you're tired of the car, there are always horses.
Unlike in some cities (ahem, New York), carriage rides are still an undisputed "thing" in Hohenschwangau.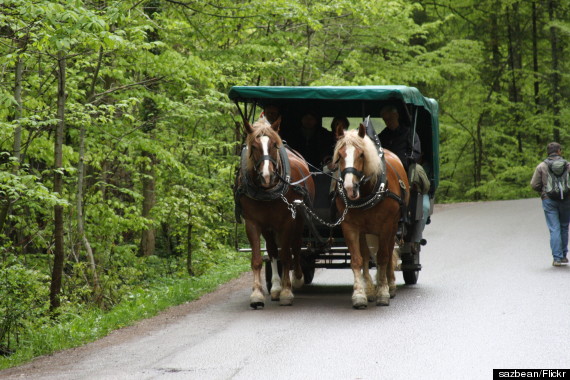 6. ...and the horses take you to majestic castles.
Neuschwanstein is just as haunting as it is royal. The horses drop you off right near the entrance.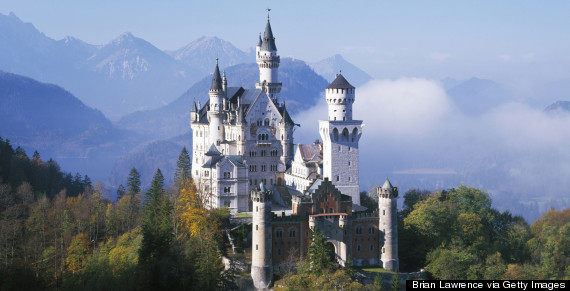 7. Snowballs (aka Schneebälle) make the best road trip snacks.
Tangles of chewy dough, perfect for long stretches of highway. The most famous ones are in Rothenburg, a town on the Romantic Road.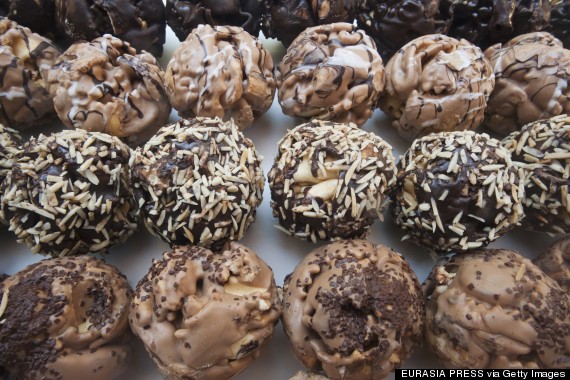 8. You get your very own (mountainside!) Versailles.
Linderhof Palace is one of three palaces built by "Mad" King Ludwig II, the possibly-insane ruler obsessed with designing compounds to rival fairytales. Linderhof is the only one he actually saw finished, and its regal gardens were inspired by Louis XVII's Palace of Versailles in France.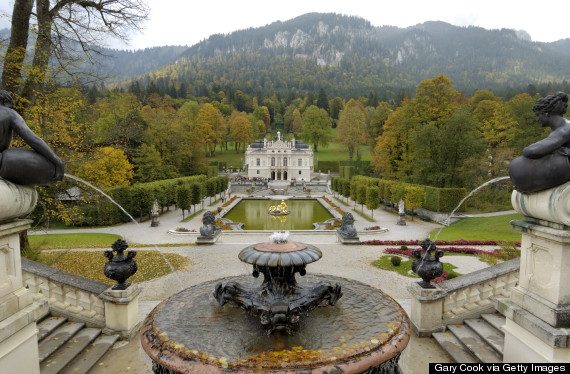 9. You'll see water.
American road trips typically jut through the heartland, not that there's anything wrong with that...but some quaint waterways never hurt the eyes.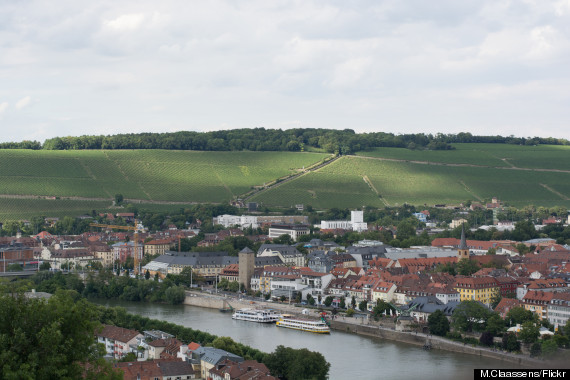 10. Augsburg is the little Roman town of your dreams.
This stop along the route was founded by Emperor Augustus as a military base. There's a museum in a church that shows prehistoric artifacts and an art gallery with paintings from the Middle Ages and early Renaissance.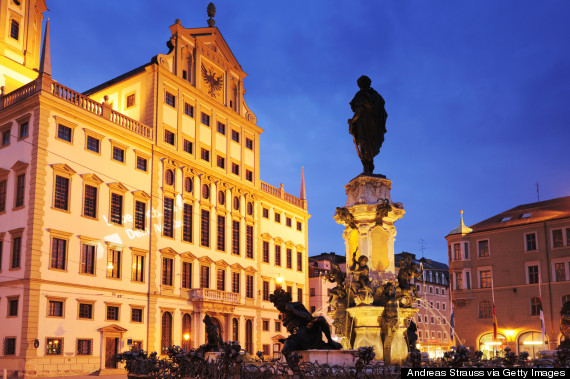 11. Your nightly pregame will have an eerie twist.
Until 1920, the night watchman was a lowly civil servant designated to roam the walled city of Rothenburg at night, looking out for attackers, drunks and thieves with a pointy weapon called a hellebarde. The watchman sang a song to the darkness each hour, to let fellow citizens know he was still alive. Take a spooky reenactment tour of his journey before you spend a carefree night on the town.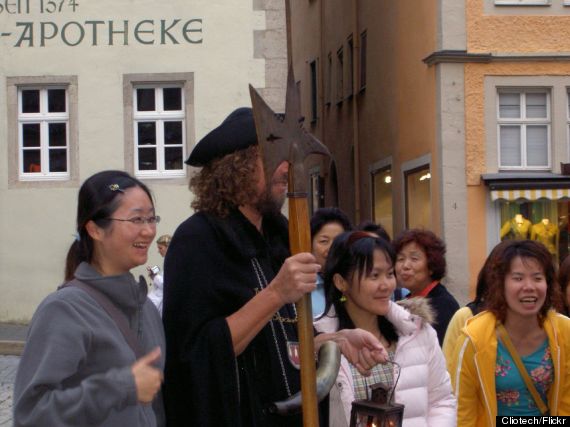 12. You'll end at the Alps.
It's time you looked forward to something more than a 7-Eleven. Your view at the end of the Romantic Road will be one of the Bavarian Alps, when you roll into the ski town of Füssen.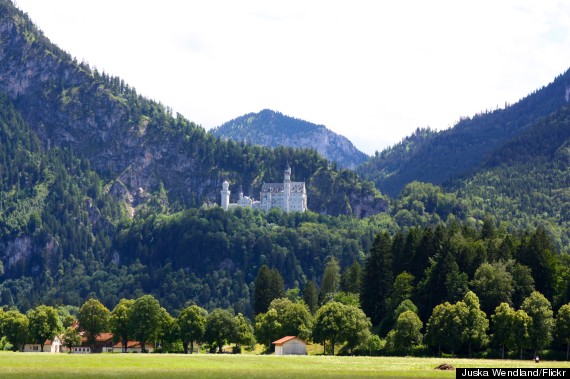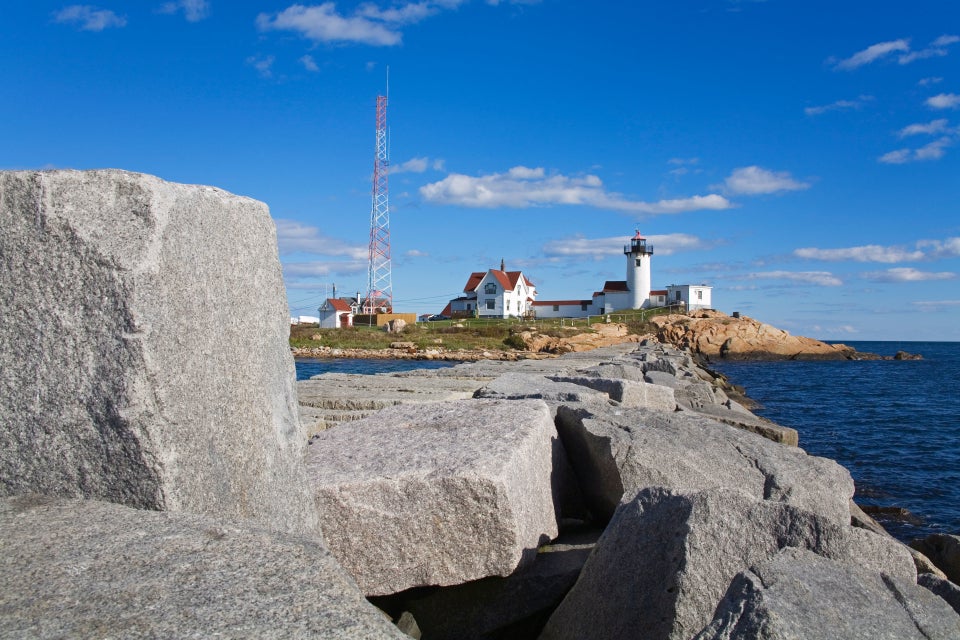 Road Trips