If you happen to be studying at New York's Columbia University this fall you, like many other students around the world, will be assigned to read Homer's "Odyssey," that epic epic poem about a flawed hero's journey home.
However, unlike most other students studying the classic, you'll have the remarkable privilege of digesting the text alongside Romare Bearden's "Black Odyssey," a collage series dating back to the 1970s. His jagged-edged color fields create a stream of images, 20 collages in total. The modern interpretation of the ancient Greek myth reveals that perhaps Ithaca and Harlem aren't that far apart after all.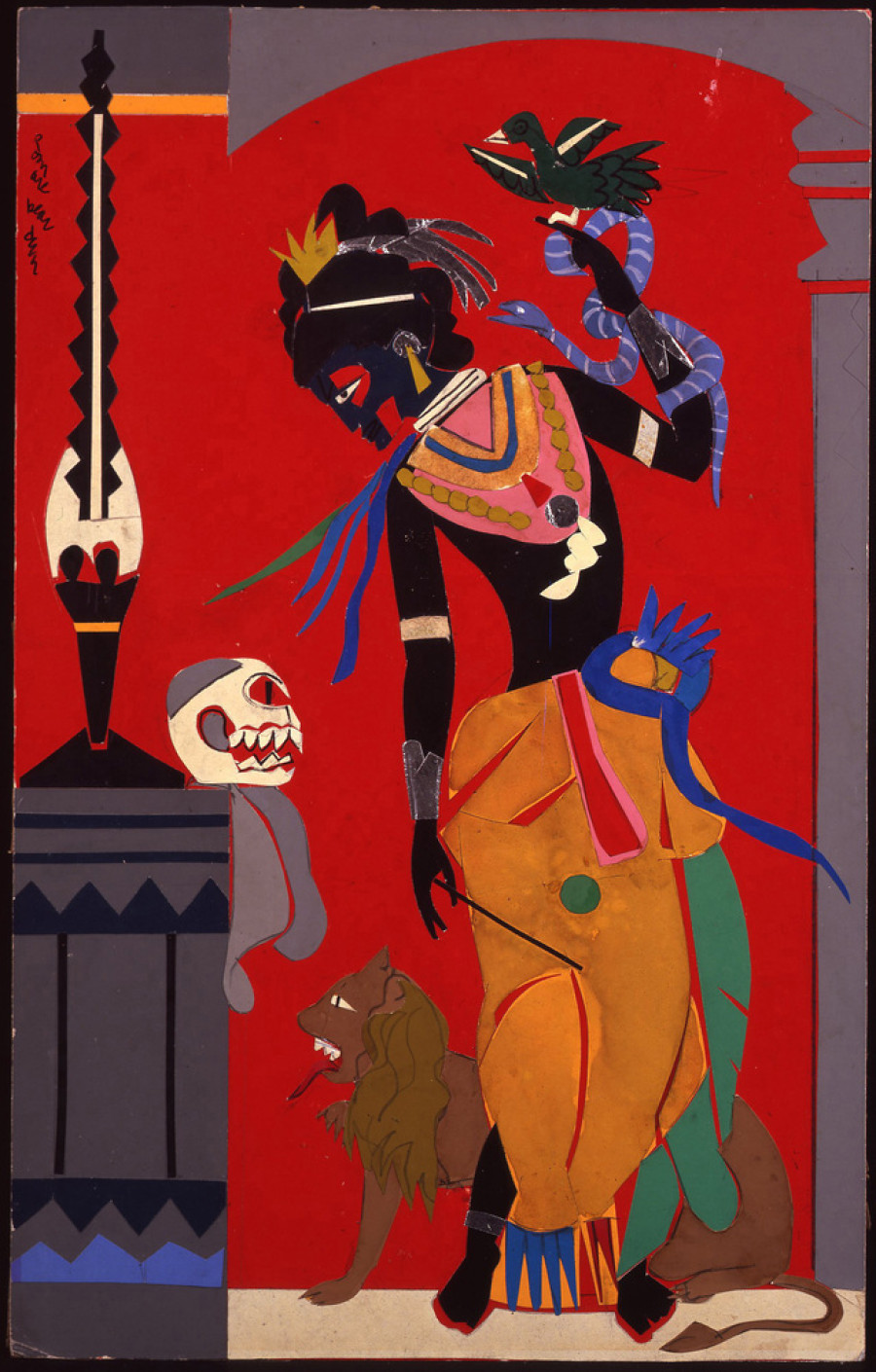 Circe, Collage, 1977
Bearden was born in Charlotte, North Carolina in 1914. As a child he moved with his parents to Harlem, New York -- part of a larger African American migration from the hostility of the South to the promises of the North. It was potentially this move that sparked Bearden's interest in the journey, both abroad and back home, all of which appeared recurrently in his images.
Although he was already in his mid-sixties when he embarked on "Black Odyssey," Bearden hadn't been a practicing artist for all that long. He's widely considered a late bloomer, taking up the medium of collage sometime in the 1950s and truly immersing himself in the '60s. His cut-and-pasted scenes combine Henri Matisse's rhythmic energy with Faith Ringgold's flattened abstraction, yielding Cubist collages that forecast the intermingling of artistic media that would later become standard practice.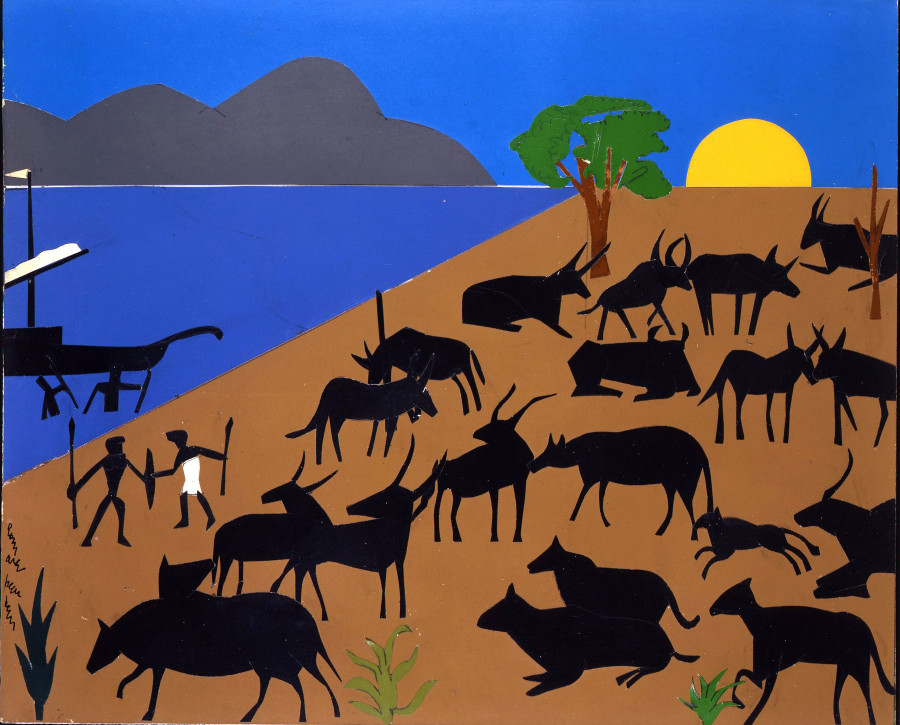 Cattle of the Sun God, Collage, 1977
Bearden's inclination to jumble, mismatch and scratch away at materials mirrors his attitude toward subject matter; Homer's "Odyssey" is just another influence to fold into the fabric. Yet the distance between ancient mythology and modern artwork isn't as great as you might think. Bearden was fiercely devoted to the idea of art and myth as universal expressions of the human experience. "I give every effort to give my works a universal character," the artist said in 1970, "and I feel that the meanings can be extended and reinforced by means of myth and ritual.
Students and visitors roaming Bearden's exhibition will have the rare opportunity to view the logic of collage transcend a physical art object and organize a lived experience. The close juxtaposition of disparate times, places, stories, voices and influences creates a collaged reality for viewers to absorb through their eyes and minds. As exhibition curator Robert O'Meally explained: "Bearden not only staked a claim to the tales of ancient Greece as having modern relevance, he also made the claim of global cultural collage -- that as humans, we are all collages of our unique experiences."
"Romare Bearden: A Black Odyssey" runs from November 15, 2014 until March 14, 2015 at Columbia's Wallach Art Gallery. Enjoy a preview of the exhibition below.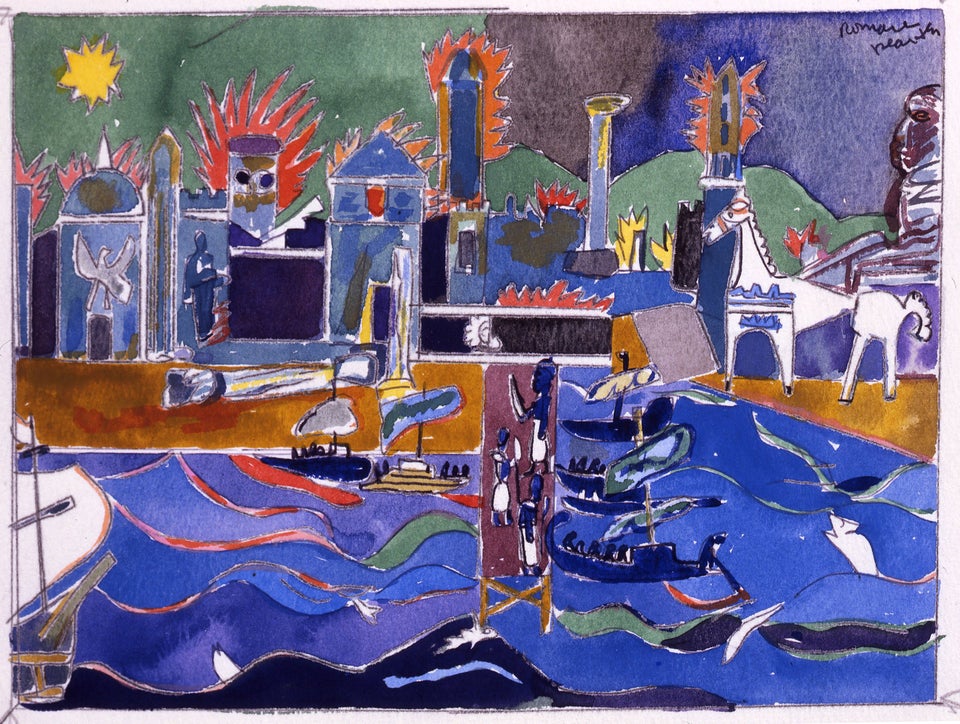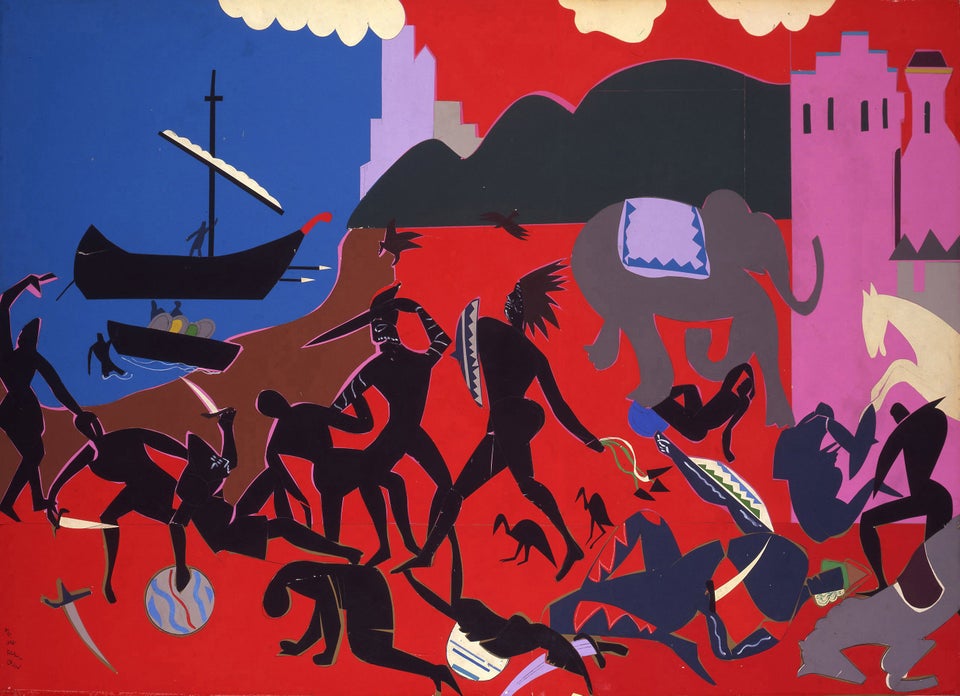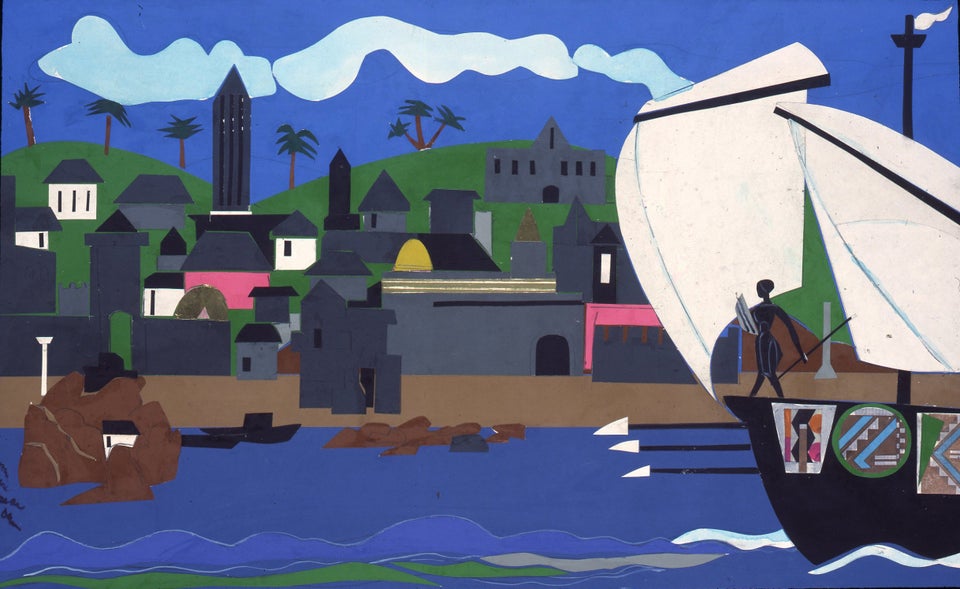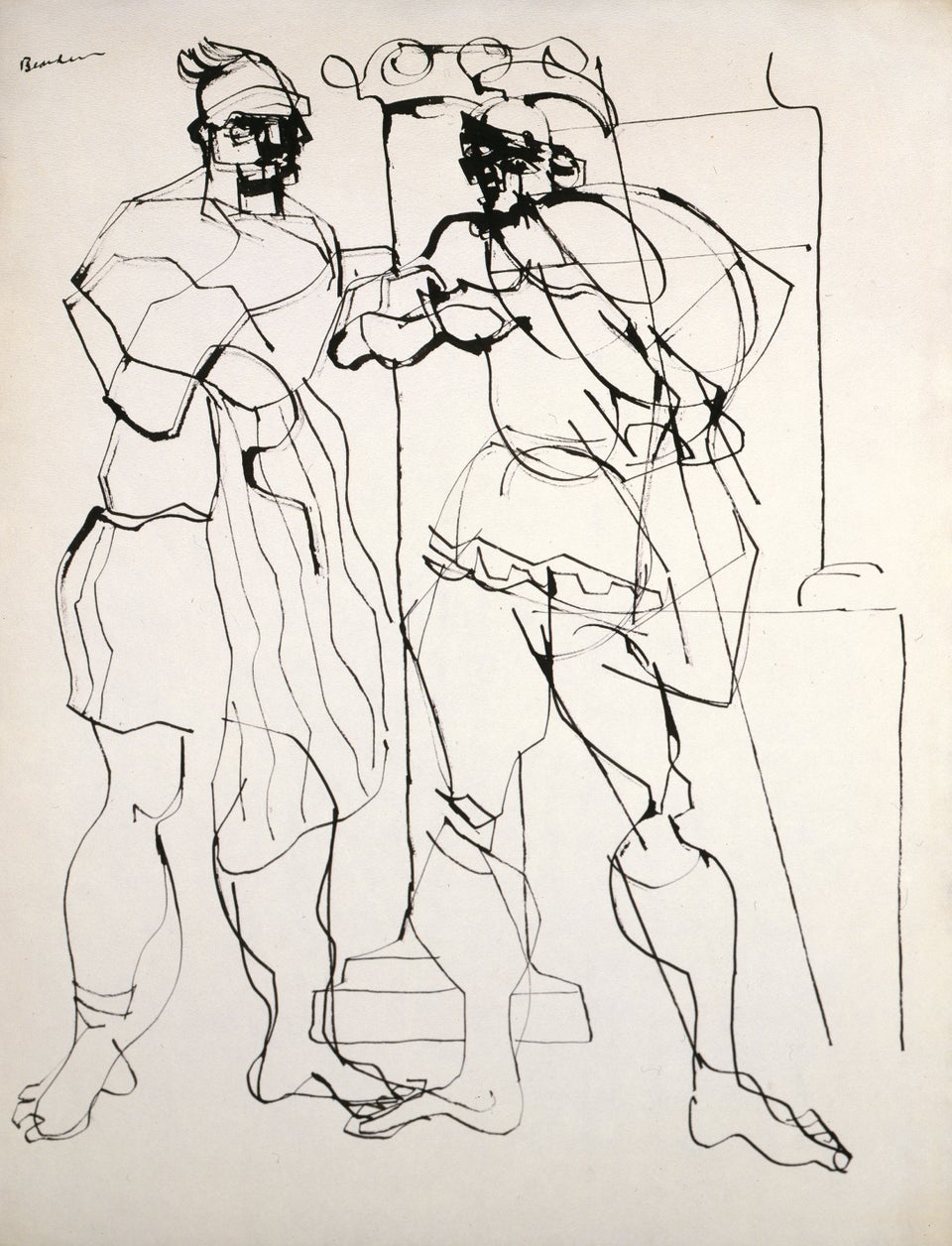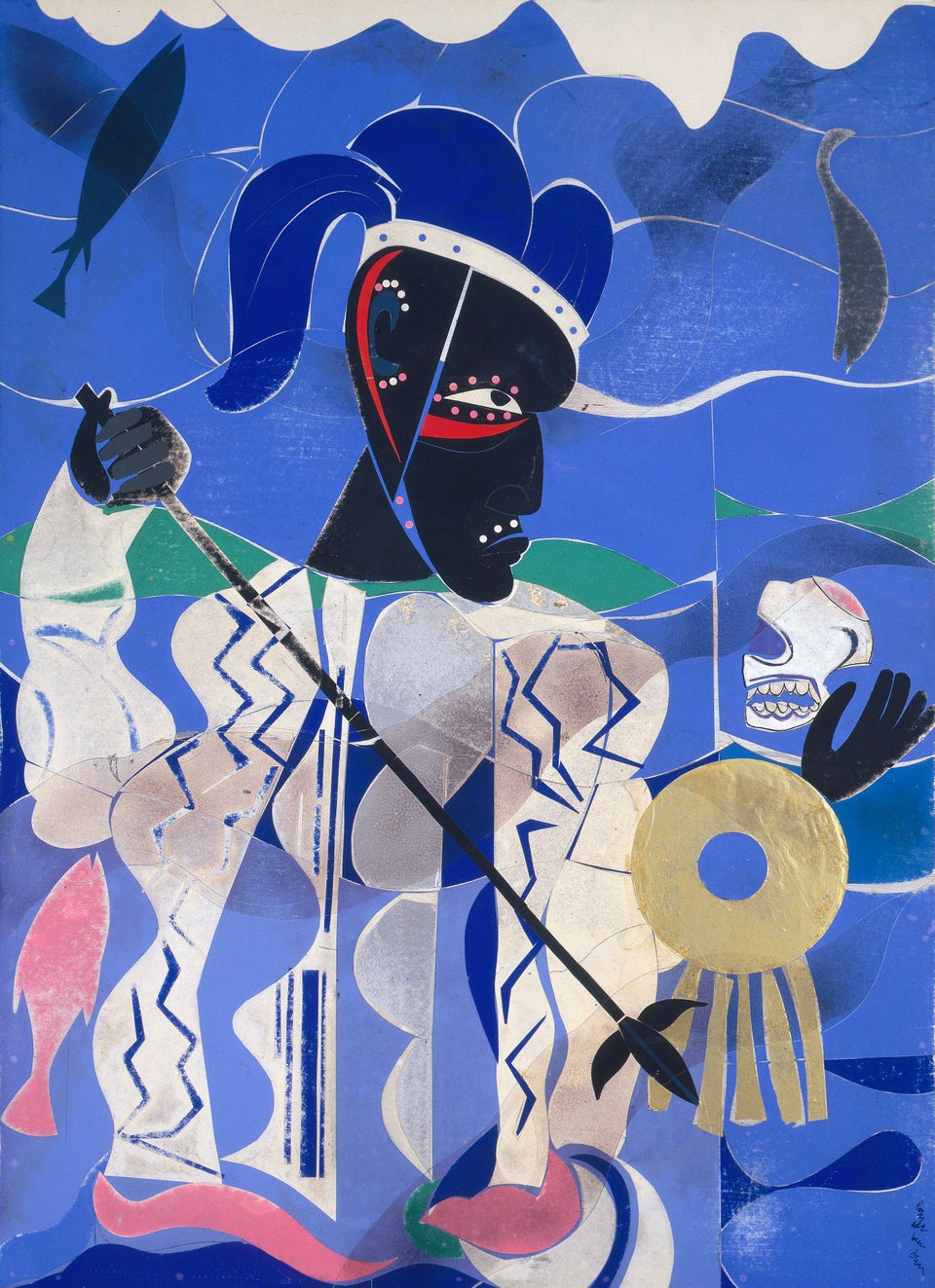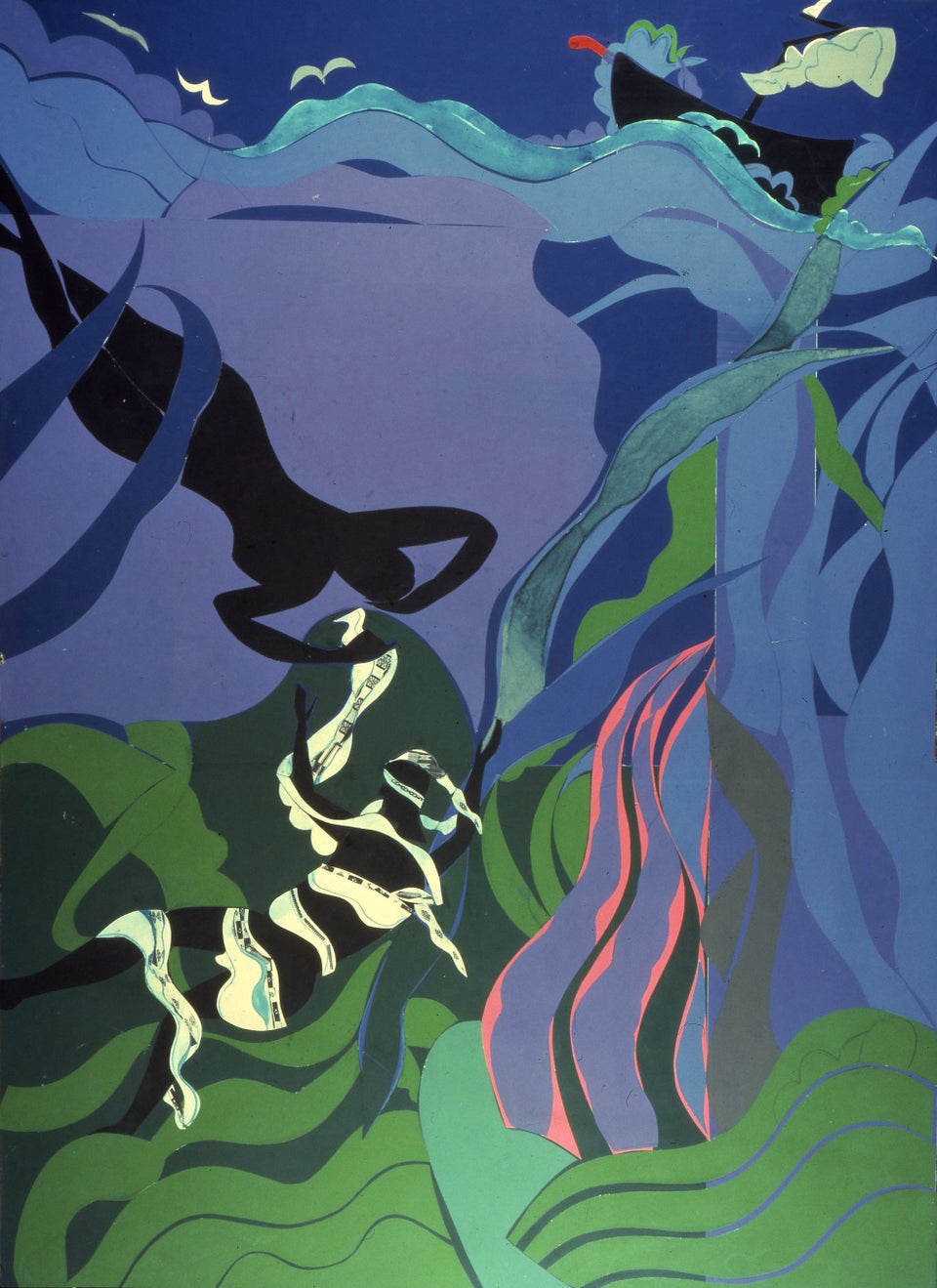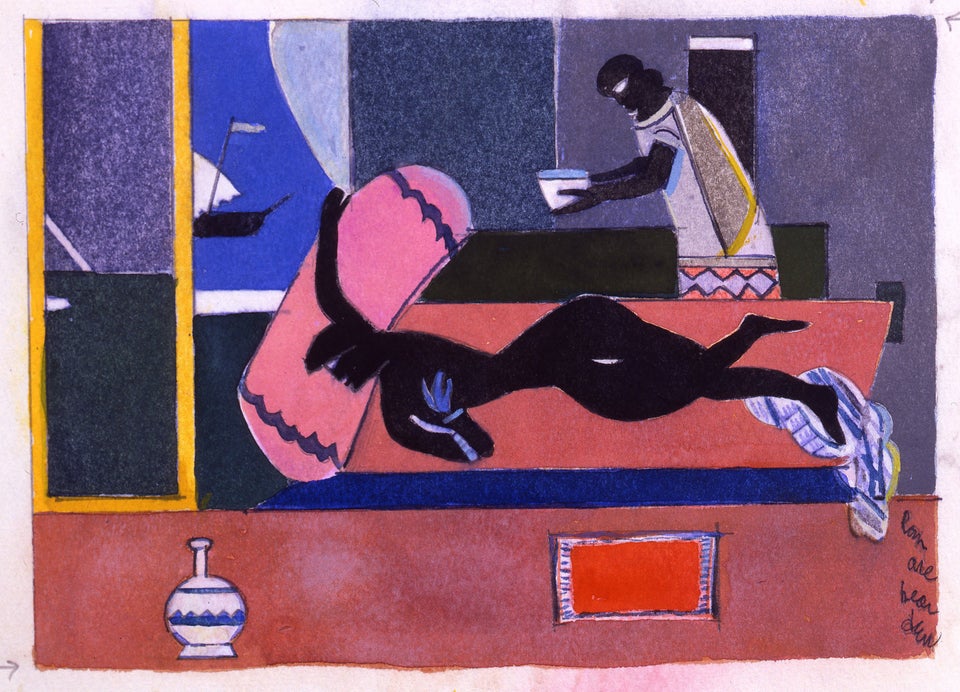 Related
Before You Go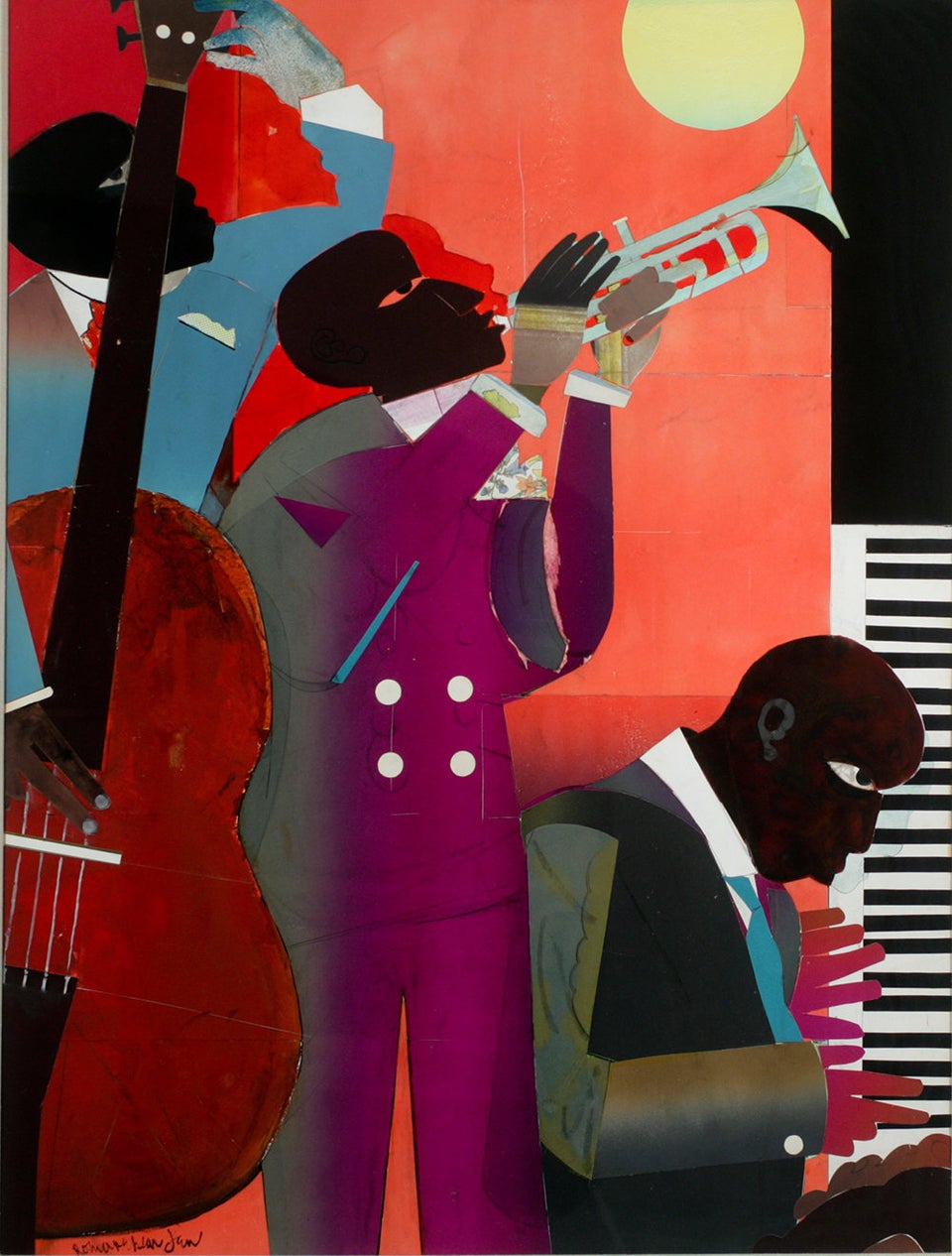 Romare Bearden