It was really only a matter of time before Romeo Beckham cashed in on his good genes, wasn't it? The 10-year-old son of Victoria and David Beckham has always been a cute kid, but he's just landed his first-ever modeling gig, cementing his place alongside his parents in the world of beautiful people.
Burberry has tapped the youngster for their Spring/Summer 2013 campaign, and he manages to look pretty dapper in the brand's signature trench, if we say so ourselves. In a video for the ads, Romeo cheekily pops his collar, uses his plaid umbrella as a sword and looks generally adorable. Meanwhile, two adults engage in more traditional modeling methods off to the side.
Unsurprisingly, Posh's little one didn't go with his mum's signature pout in the Mario Testino-lensed shoot. But we don't think that was a problem for Burberry's Creative Director Christopher Bailey who told Vogue UK that little Romeo "was a joy to work with and really stole the show." Awww.
So while we wait for Harper Beckham to land her first campaign (anyone else thinking Chloe or Nike?), take a look at her big brother's very first set of professional snaps. Mazel tov, Romeo!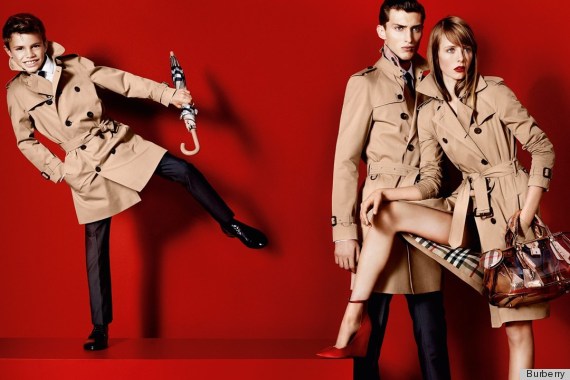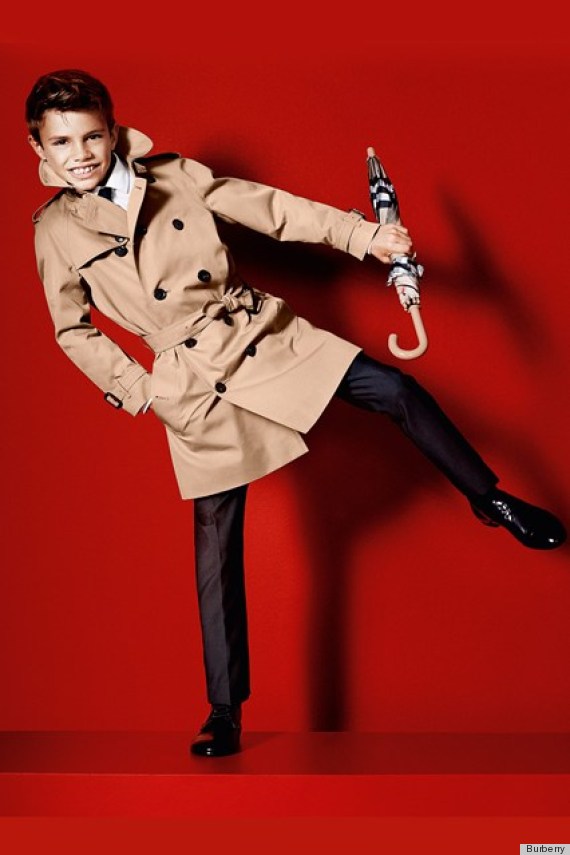 Check out some models whose kids also model!