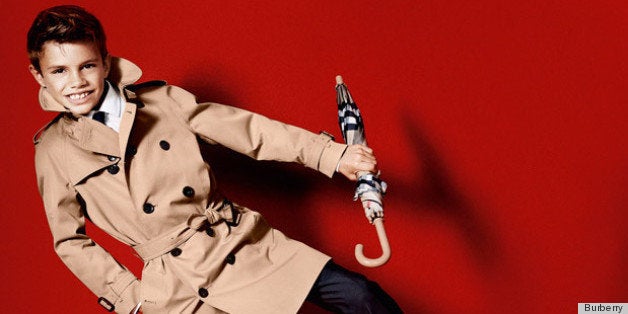 The apples don't fall too far from the tree in the Beckham family. David and Victoria's brood of boys (and girl!) don't just look like their parents -- they act like them, too.
In an interview with the Sunday Times, Christopher Bailey, Burberry's creative director, opened up about ten-year-old Romeo's fashion campaign for the brand. Unsurprisingly, Bailey revealed that Posh's second-born son is just as enamored with the world of clothing as she is:
"Romeo loves fashion, completely loves it. He had a real opinion; he was so involved in what he was wearing. And he was so well mannered and humble -- he would never say, 'I don't like this,' but he would say, 'Hmm, maybe something else.' He has impeccable taste."
Romeo was recruited for the Burberry modeling gig because Bailey is a close friend of the Beckhams. "I've known Victoria and those guys for quite a long time; they are just lovely, grounded, gentle, well-mannered little kids," he says. "He was an absolute dream to work with."
Romeo breaking hearts for Burberry: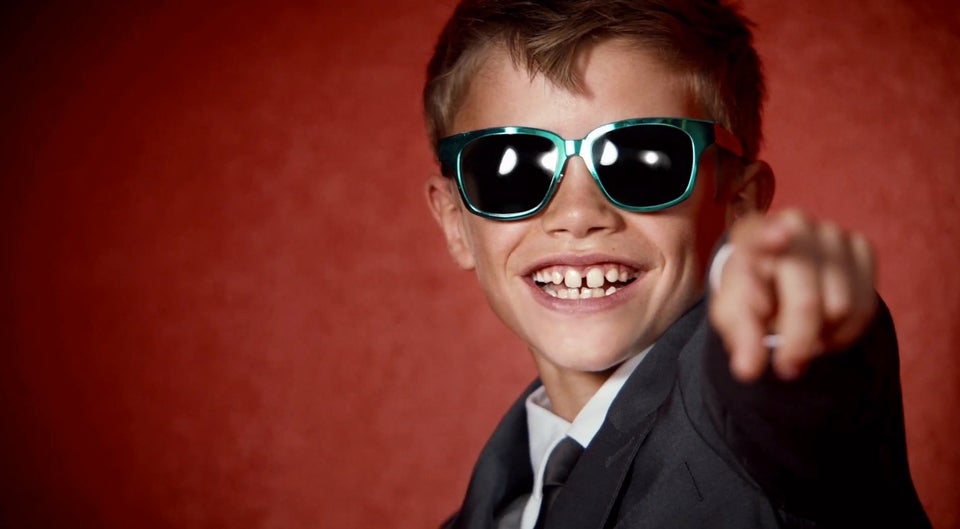 Romeo Beckham Does Burberry