It's the sort of star-crossed coincidence worthy of William Shakespeare: two babies born in the same hospital 18 hours apart, one named Romeo and one named Juliet.
Romeo Archangel Hernandez was born at 2:06 p.m. Sunday at Coastal Carolina Hospital in Hardeeville, South Carolina.
Juliet Evangeline Shifflett joined the world 18 hours and 8 minutes later, at 8:14 a.m. Monday.
The parents were in adjacent rooms, but no one in the hospital made the connection until newborn photographer Cassie Clayshulte noticed the babies' names.
Clayshulte was talking to Romeo's parents about a possible photo session when she remembered seeing a Juliet.
Clayshulte then ran to the nurses' station to double check and realized she was right and ran back to the Hernandez's room to see if they would consider a dual photo session, which she later posted on Facebook:
The two sets of parents hadn't met before their babies were born, and neither child was named for the Shakespearean lovers, according to ABC News.
"We had picked the name out months ago," Juliet's mom, Christiana Shifflett of Bluffton told the network. "We wanted a 'J' name to go with our son's name, Jonas. We picked Juliet because we were watching the TV show 'Psych' and the character's name is Jules."
Romeo's parents, Morgan and Edwin Hernandez, named him after singer Romeo Santos.
Shifflett's husband, Allan Umana, is amazed at the course of events.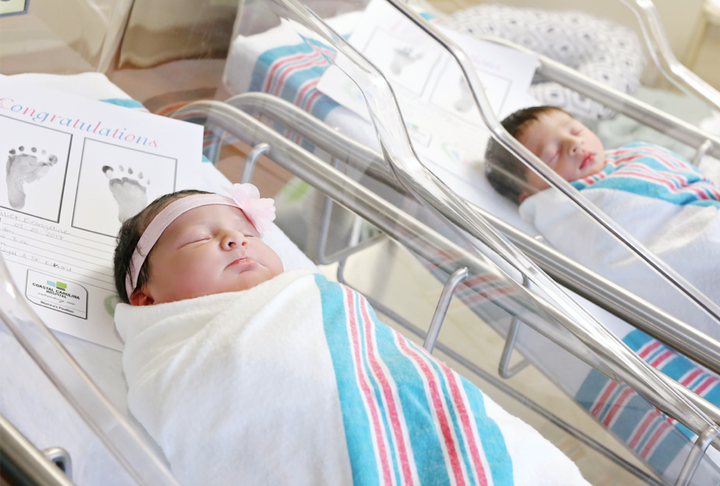 Regardless of what happens, Clayshulte is definitely planning for the future.
"We've already made jokes they need an arranged marriage," she told CBS News. "I had told them that if they want to book me now as their wedding photographer they could do that."