NEW YORK ― Bachata is a musical genre known for its raw sensuality, and its king is no different.Romeo Santos, 33, performed his famously raunchy show before nearly sold-out crowds at Brooklyn's Barclays Center for three nights this weekend. The Bronx native held very little back during the second leg of his Formula Vol. 2 world tour, including on Friday some choice words for GOP presidential candidate Donald Trump.
During a portion of the concert in which he comments on how different nationalities demonstrate their appreciation for his music, the King of Bachata slammed Trump before delving into what Mexican fans do.
"Fuck Donald Trump!" Santos yelled, as the crowd screamed its approval.
"You got a problem with Mexicans, but they built your fucking buildings, motherfucker," he continued.
Donald Trump has become a target for many Latino celebrities, politicians and activists since he made some harshly anti-immigrant comments while announcing his presidential candidacy on June 16. The business mogul specifically pointed to Mexican immigrants as problematic. Despite the public backlash, he has refused to apologize from his remarks.
"The U.S. has become a dumping ground for everybody else's problems," Trump said in that speech. "When Mexico sends its people, they're not sending their best. They're not sending you. They're not sending you. They're sending people that have lots of problems, and they're bringing those problems with us. They're bringing drugs. They're bringing crime. They're rapists. And some, I assume, are good people."
Santos, who usually shies away from politics, did not repeat his Trump comments during his final performance on Sunday to an approximately 18,000-strong crowd, the majority of whom appeared to be Latino. The singer speaks to his audiences in both Spanish and English, sometimes switching languages mid-sentence as his fans respond with deafening chants of devotion.
Throughout his career, the half-Dominican, half-Puerto Rican singer has stayed true to his name with romantic lyrics. On stage, the singer also uses his body to seduce female fans who are eager to be chosen for his on-stage antics, often kissing and groping him.
On Sunday, however, one male fan managed to stand out from the crowd when he was invited on stage to test how well he knew Santos' music. Sporting a red cap and a confident attitude, Wonder (as he called himself) surprised even the King of Bachata with his extensive knowledge and showmanship. The two eventually broke into an energetic duet on Santos' hit "Ella Y Yo."
Santos ended their duet by noting that the interaction had not been planned ― Wonder's out-of-tune singing may have been a clue. And he sent Wonder away with a signed copy of his CD and a selfie with the crowd.
Before You Go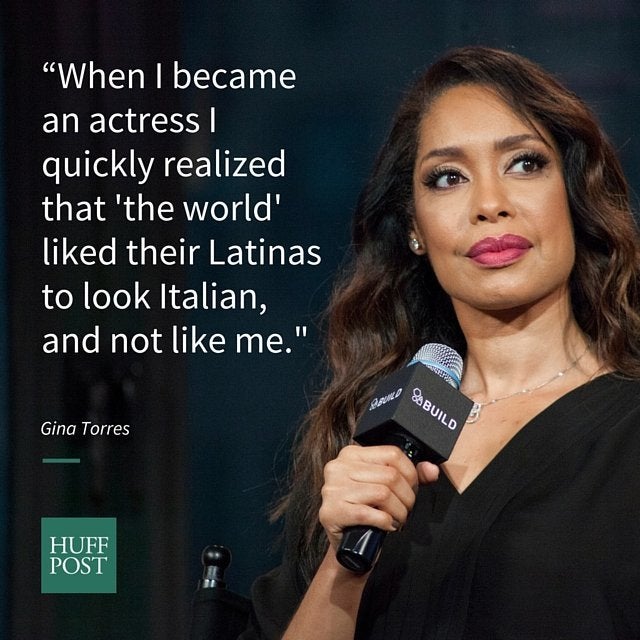 9 Famous Afro-Latinos Open Up About Being Black And Latino
Popular in the Community