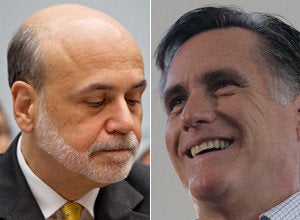 * Reaffirms intention not to reappoint Fed chief if wins election
* Praises top economic advisers Hubbard, Mankiw
WASHINGTON, Aug 23 (Reuters) - Republican presidential candidate Mitt Romney reaffirmed his decision on Thursday that if he wins the Nov. 6 election he would not reappoint Federal Reserve Chairman Ben Bernanke to a third term, though he hasn't considered whom he would name to run the U.S. central bank.
In a television interview, Romney praised two of his top economic advisers, Glenn Hubbard and Greg Mankiw, and said he would also consider others to fill the position when Bernanke's term expires in January 2014.
Hubbard, who serves as dean of the Columbia University business school, told Reuters earlier this week that Bernanke should "get every consideration" to stay on beyond January 2014.
But Romney is still inclined to pick someone else.
"I always listen to people who have counsel and advice, but my view has been that I would want to select someone who is a new member, excuse me, a new person to that chairman position, someone who shared my economic views," Romney said on the Fox Business Network.
"I haven't considered a single person at this point, given no names any thought or deliberation," he said.
Romney will be nominated later this month at the Republican Party convention in Tampa, Florida, as his party's pick to fight President Barack Obama for the White House.
Selecting who to lead the Fed will be a top presidential priority eventually, with the U.S. economy forecast to continue to struggle in 2013 while unemployment remains high.
Many top Republicans have blasted the Fed's aggressive recession-fighting policies that involve ultra-low interest rates and purchases of billions of dollars in bonds and notes as overreaching and reckless.
"I want to make sure the Federal Reserve focuses on maintaining the monetary stability that leads to a strong dollar and confidence that America is not going to go down the road that other nations have gone down, to their peril," Romney said.
Paul Ryan, Romney's running mate, has been a harsh critic of the Fed's loose monetary policy. He has backed legislation that would open up the Fed's monetary-policy decisions to congressional scrutiny and strip the central bank of its mission to seek maximum employment.
The central bank has the dual responsibility of achieving price stability while promoting employment.

Before You Go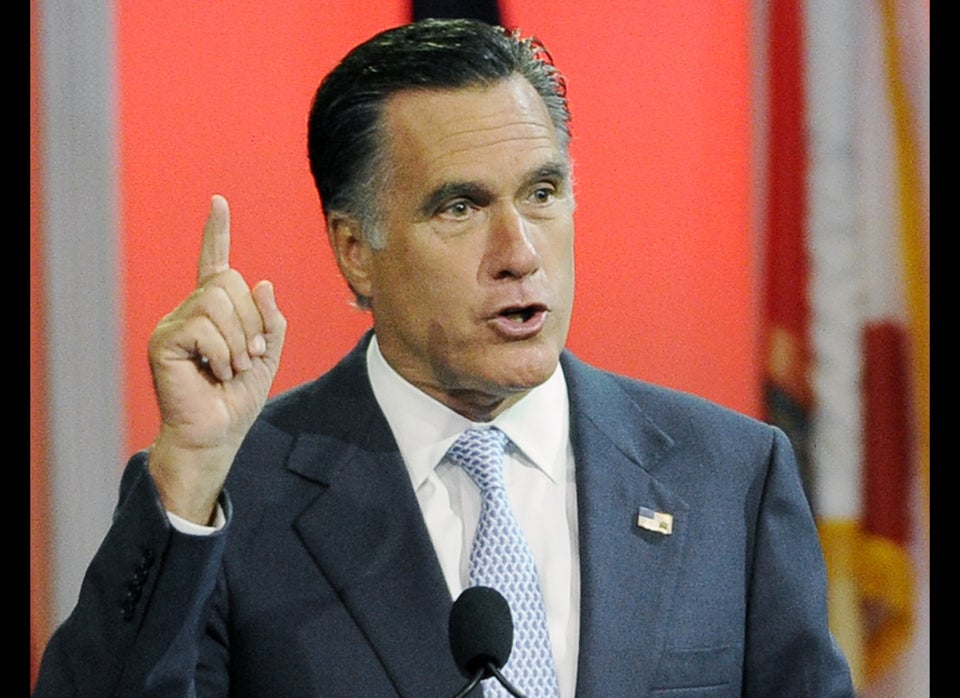 Romney's Bain Claims Don't Hold Up
Popular in the Community