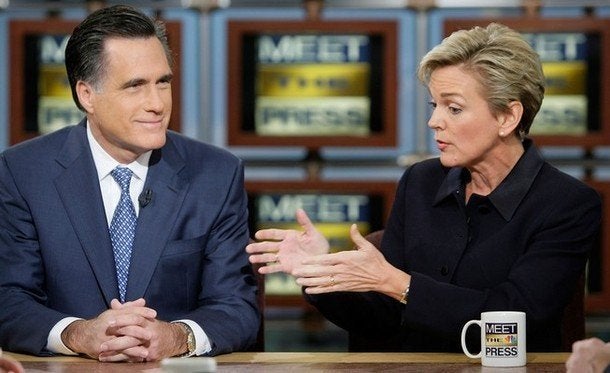 ROMNEY COMES TO AID OF HOUSE REPUBLICANS


Former Governor Mitt Romney's Free and Strong America PAC today sent $1,000 checks to a group of House Republicans targeted by the Democratic Congressional Campaign Committee (DCCC) for their votes against the wasteful $800 billion stimulus bill.

Said Romney: "What Republicans wanted was a bill to strengthen the economy. What the Democrats passed was a bill to stimulate government. We are committed to helping these courageous Republicans defend their position and fend off political attacks."

Romney called the President's stimulus package "a missed opportunity to make this country stronger." Referring to the 12 House Republicans as the "Undaunted Dozen," Romney praised them for "standing up for fiscal responsibility and saying no to spending abuse."

The targeted Republican members are Representatives Judy Biggert (IL-03), Ken Calvert (CA-44), Michael Castle (DE-01), Charlie Dent (PA-15), Jim Gerlach (PA-06), Mark Kirk (IL-10), Blaine Luetkemeyer (MO-09), Dan Lungren (CA-03), Thad McCotter (MI-11), Adam Putnam (Fl-12), Dave Reichert (WA-08) and Pete Sessions (TX-32). Putnam has announced he is not running for re-election and so was not sent a check.

The Free and Strong America PAC (www.FreeStrongAmerica.com) supports officeholders and candidates who are dedicated to advancing social, fiscal and foreign policies that will strengthen America at this critical time in the nation's history. The guiding focus is on the core principles that have built and nurtured America since its founding - uncompromised military strength, a belief in the power of free markets and that a competitive America is one where taxes are low and government is small, an emphasis on strong families and a federalist approach to government that leaves decision-making as close to the people as possible.
Popular in the Community