Ann Romney said the government would not have shut down if her husband Mitt had been elected president in 2012.
"We would not be in a shutdown," Romney said during an interview on "Fox & Friends."
Romney said her husband would have "stopped Obamacare," keeping Congress from a government shutdown.
"Well, it's frustrating. It's frustrating for me that a lot of Americans never got to see Mitt for the real candidate that he was. There's so much vilifying that goes on in a campaign," Romney said "You know that's going to come, but for me at the end of the day, if people had honestly known he was the most capable candidate, that he would have made a difference, he would have stopped Obamacare."
Republicans' demanded changes in the nation's health care law as the price for essential federal funding. Democrats' refused to comply with those demands, leading to the government shutdown, which began at 12 a.m. ET on Tuesday.
Gary Cohen, the Health and Human Services Department official overseeing the health care rollout, previously told reporters Obamacare would not be affected by a government shutdown.
"Many of the core parts of the health care law are funded through mandatory appropriations and wouldn't be affected," Cohen said.
Romney has said he doesn't agree with Republicans' shutdown tactics. While speaking at an event at the University of Utah, Romney repeated those claims.
"My tactic does not include shutting down the government. But we'll see which tactic works," Romney said, according to Salt Lake Tribune reporter Robert Gehrke.
Before You Go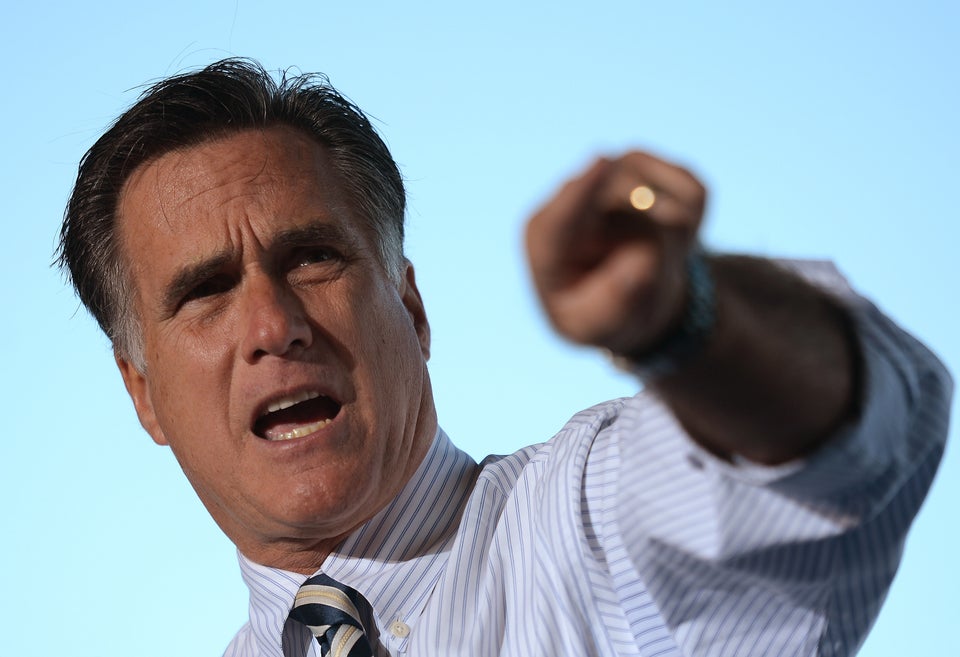 Mitt Romney Pointing Fingers
Popular in the Community