It wasn't exactly Nixon to China, but Mitt Romney repeated Wednesday night a promise he's made on the campaign trail -- that if he's elected he would defund PBS.
He told debate moderator Jim Lehrer, a PBS newscaster, that he likes both him and Big Bird, but he's not willing to "borrow from China" to subsidize public broadcasting.
"I'm sorry, Jim, I'm going to stop the subsidy to PBS. I like PBS. I love Big Bird. I like you too," Romney said.
Before You Go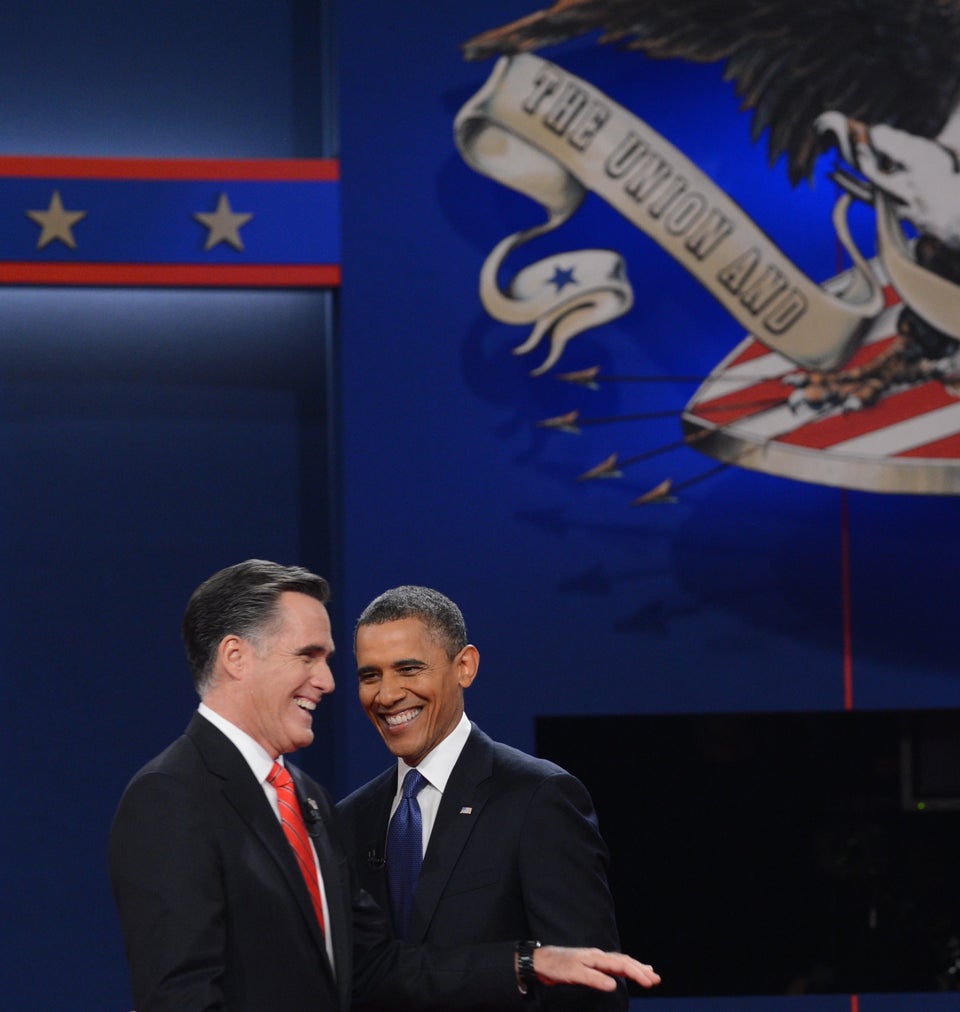 Presidential Debate
Popular in the Community