WASHINGTON -- Mitt Romney doesn't care what fact-checkers think.
Even in the face of repeated debunkings by journalists, Romney's presidential campaign has continued to produce new ads falsely claiming that President Barack Obama ended the requirement that people on welfare, formally known as Temporary Assistance for Needy Families, engage in work.
On Wednesday, the Des Moines Register confronted Romney about his false ads: "Iowans who consider you an honest man are asking why you would keep repeating something that isn't true," a reporter said during an interview with the Republican candidate.
In response, Romney argued that the Obama administration lacks the authority to waive welfare work requirements -- a separate issue from the allegation in Romney's TV spots, which simply claim that the work requirements have been dropped. The Des Moines Register pointed out that fact-checkers have said that has not actually happened.
"Fact-checkers on both sides of the aisle will look in the way they think is most consistent with their own views," Romney said. "It's very clear that others who have looked at the same issue feel that the president violates the provision of the act which requires work in welfare, defines what work is. He guts that, he ends that requirement for those that seek that welfare."
Here is what actually happened: At the request of several states -- including two with Republican governors -- the Obama administration announced in July that it would consider waiving certain federal welfare rules if states have ideas for "demonstration projects" they promise can increase welfare employment outcomes by 20 percent (states are required to maintain certain percentages of welfare beneficiaries in work activities or else face penalties). The administration has not announced that it has issued any waivers.
But instead of saying something to the effect that the administration has potentially removed welfare work requirements, or perhaps opened the door for their eventual removal -- even those phrasings would be a big stretch -- the Romney campaign has been saying, "Obama quietly ended work requirements for welfare."
The ads echo reports by the conservative Heritage Foundation. Ron Haskins, a welfare expert and former Republican congressional staffer who helped write the 1996 welfare reform law, has said Romney's welfare attacks are bogus. "There's no plausible scenario under which it really constitutes a serious attack on welfare reform," Haskins said (though he has also suggested that the Obama administration should not have gone around Congress to give states welfare flexibility).
Romney campaign surrogates have been less strident than Romney in criticizing the waivers. Rick Santorum has said they would "potentially gut" welfare reform, and Newt Gingrich has admitted there is "no proof" for the premise of Romney's TV ads.
Before You Go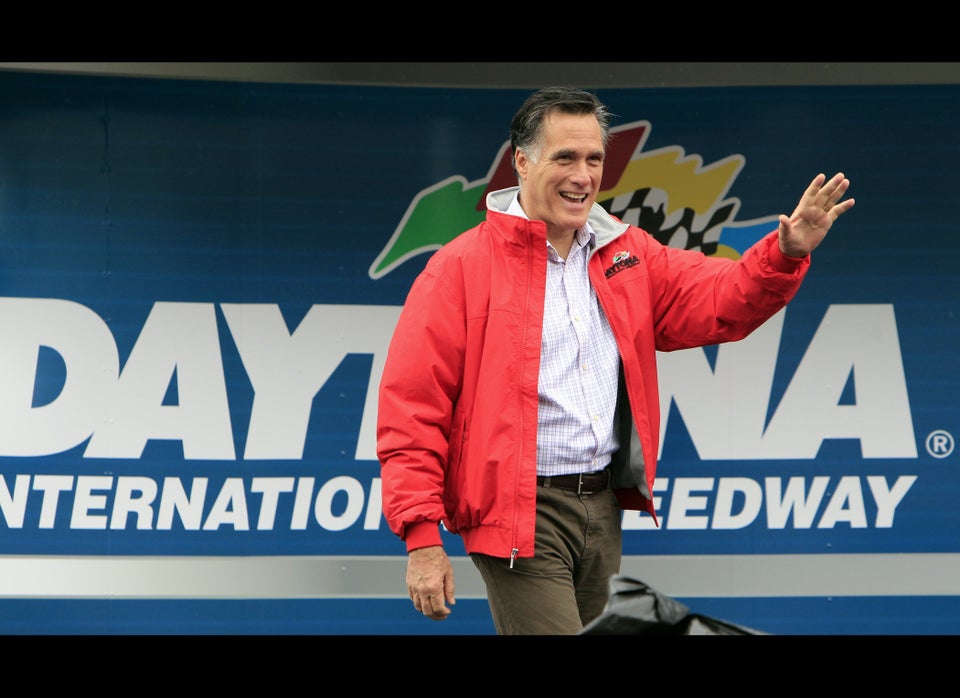 Awkward Mitt Romney
Popular in the Community