 About 30 million children, or one-third of America's kids, get their health care from Medicaid, a program that serves the poor. Under plans to dramatically cut federal funding backed by Republican presidential candidate Mitt Romney and his running mate, Rep. Paul Ryan (R-Wisc.), that number would have to shrink.
Romney and Ryan both support transforming Medicaid from an entitlement with an open-ended budget and a guarantee of coverage into a "block grant" program that would provide states a set amount of money to spend on health care services for the needy each year. But it's not just about giving states more flexibility: It's about slashing $810 billion in federal spending on a vital component of the safety net -- without a plan for making up the difference.
Children's advocates worry kids are in particular danger of losing their benefits if the plan is adopted. With cuts of the magnitude Ryan proposed in a budget adopted by House Republicans in March, all children covered today simply wouldn't be able to keep their health benefits.
Children make up about half Medicaid's 62 million beneficiaries. The rest is a mix of the parents of some of those kids, pregnant women, people with disabilities, and the elderly. Predicting the exact number of children who would be dropped from Medicaid under a block grant scheme isn't possible, but taking away that much money means some would, said Robert Block, a pediatrician from Tulsa, Okla., who is president of the American Academy of Pediatrics.
"The simple math is: You subtract that from the total Medicaid available and there's a lot less for kids," Block said.
The notion of kicking children off Medicaid isn't just a nightmare scenario imagined by children's advocates. It actually happens when states seek to cut spending. For instance, Pennsylvania has removed 90,000 children from its Medicaid program, called Medical Assistance, since last August.
States already have leeway about whom to enroll and what benefits to cover within federal guidelines, but governors from both parties have long complained that getting federal approval to make changes is onerous. Block grant proposals would give them more flexibility to shrink Medicaid.
The Republican Governors Association endorsed the block grant program in Ryan's budgets, saying it "will give states the freedom to innovate, share best practices, and create cost-effective ways to deliver quality health care to our most vulnerable populations."
That includes the freedom to purge people from the Medicaid rolls, to offer more meager benefits, to institute new cost-sharing requirements, and to create waiting lists and caps on enrollment. States could cut what they pay medical providers, too, although Medicaid already tends to offer lower rates than Medicare or private health insurance.
Losing health coverage would translate into poorer health for children that can cause problems throughout their lives, according to Block. "This is the time when we're laying down the foundation for lifelong health," he said.
Kathy Rigby, 40, knows what having health care for her son is worth. Her son, now 13, needed a procedure to remove a painful cyst from his leg in 2007, which New York's Medicaid program covered at no cost to his uninsured mother. "It's such a relief to know there's help out there," said Rigby, who now lives in Tampa, Fla. Without Medicaid, getting her son treated would've ruined her finances, she said.
Children's advocates may be focused on kids, but the elderly and disabled also are vulnerable to some cuts, said Edwin Park, vice president for health policy at the Center on Budget and Policy Priorities. "No one's going to be spared or largely shielded. There's going to be pretty sizable cuts of all sorts," he said.
Older people and those with disabilities are only about one-quarter of Medicaid recipients, but their intensive medical care uses some two-thirds of the program's total costs, according the Urban Institute and Kaiser Family Foundation.
But the elderly people and those with disabilities can't be cast aside as easily as healthy kids, said Bruce Lesley, the president of First Focus, a Washington-based children's advocacy organization. People in nursing homes, for example, can't just be tossed into the streets.
Moreover, poor senior citizens and people with disabilities enjoy more political protection than healthy children, Block said. "There's a health care industry, if you will, built around their care," he said, such as nursing home companies that rely on Medicaid payments.
"These different groups that are Medicaid recipients are pitted against each other to try and fight for what's in the pot," said Melanie Hall, the executive director of the Kids Healthcare Foundation in Tampa, who arranged for Rigby's interview with The Huffington Post. "It's very distressing to think about what could happen."
Related
Before You Go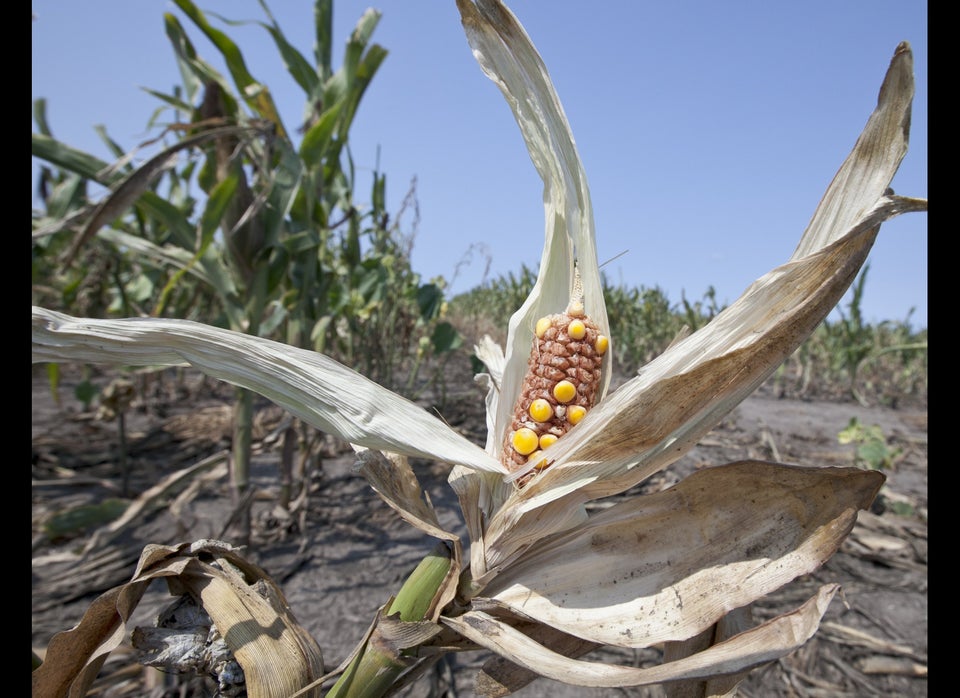 States With Medicaid Policies That Hurt The Poor
Popular in the Community