 In Manta's last poll in January, the president was the clear winner against the Republican field as a whole, but received just 34 percent of the total vote. Now, with Romney emerging as the GOP favorite, Obama appears to face a challenge among business owners -- although Romney is yet to earn support from all the 61 percent of small-business owners who planned to back a Republican in January.
In the eight swing states shaping up to be the central election battleground, small businesses favor Romney even more, Manta found. Of the small-business owners surveyed in those states, 53 percent said they'll vote for Romney, while 32 percent said they will choose Obama.
Manta, an online small-business community platform, polled nearly 1,600 small business across the country for the survey earlier this month, including 396 small-business owners residing in swing states -- Colorado, Florida, Iowa, Nevada, New Hampshire, North Carolina, Ohio, Virginia and Wisconsin.
Small-business owners, which candidate has your vote right now?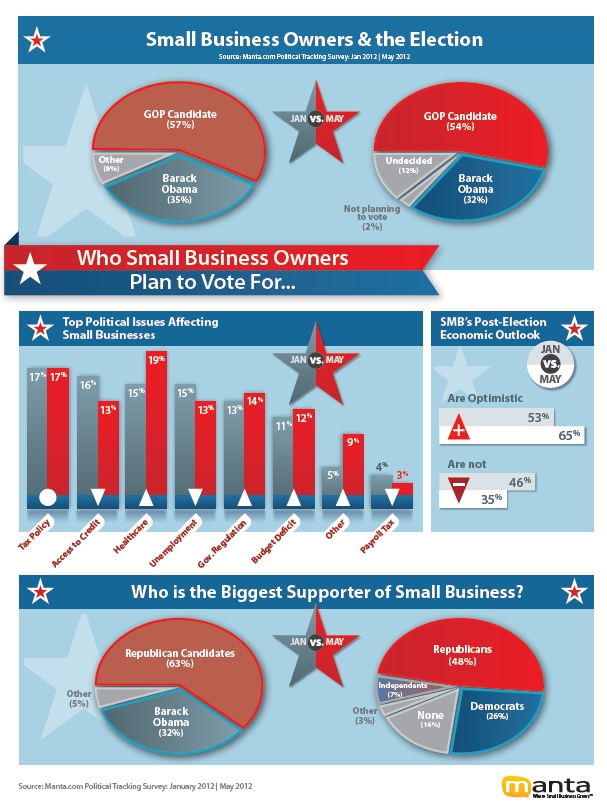 Popular in the Community