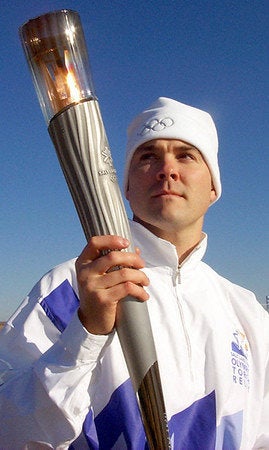 WASHINGTON -- The Florida Democratic Party is pouncing on a minor scandal involving Mitt Romney and Rep. Bill Young (R-Fla.), vowing to locate a gift Romney once bestowed to the lawmaker in order to use it against him in the November election. But tracking down the controversial item could prove difficult, according to a Capitol Hill staffer.
As HuffPost reported on Thursday, Young is one of a handful of Republican politicians Romney met with following the Salt Lake City Olympics in 2002, presenting each with a replica Olympic torch. Since the souvenir torches now sell on eBay for hundreds, or thousands of dollars, it is possible that such a gift could potentially run afoul of congressional rules barring members from accepting gifts worth more than $50, depending on how House leaders interpret the original value of the torch.
When HuffPost asked Young about the torch, he acknowledged receiving it, indicating that he still had the torch in his possession. When asked about House gift rules, Young changed his story.
"It wasn't a gift," Young said. "It was to have in the possession of the Congress. It wasn't a gift, wasn't a gift to me. I don't even know where it is."
A few questions later, Young shifted his story again. "We have whatever it was at the Appropriations Committee."
Young chaired the Appropriations Committee from 1999 to 2005, when Romney was seeking federal funds for the Olympics, and still holds a seat on the powerful committee. A total of $1.3 billion in federal money was spent on the 2002 Olympics, more than twice the amount spent on the 1996 Olympics in Atlanta. It is frowned upon in Washington for lobbyists and other interested parties to present gifts to the chairs of committees they do business with. The Appropriations Committee is responsible for distributing federal funds to various projects, making its chairman an extremely powerful person on Capitol Hill.
The Florida Democratic Party has been targeting Young for months, noting that his Republican affiliation in a district that went 53 percent for Barack Obama in 2008 should make him vulnerable. The Democrats have already incorporated Torchgate into their talking points.
"Bill Young should answer these questions," said Florida Democratic Party spokesman David Bergstein. "He should say where the torch is. He should say whether he violated House ethics rules." Bergstein said the torch incident indicates that Young is "out of touch" with the district -- a theme that both the Florida Democratic Party and the campaign for challenger Jessica Ehrlich have been deploying against Young lately.
"We're gonna find this torch," Bergstein added.
That could prove difficult. The torch is not displayed in any public hearing rooms used by the Appropriations Committee, and Ryan Nickel, a spokesman for the Democratic side of the committee, said he doubts that the torch is actually in committee hands.
"I worked in the majority and have been through both majority and minority storage space and never came across an Olympic torch," Nickel told HuffPost.
Young's office and the Republican side of the House Appropriations Committee declined to comment for this story.
It is extremely unlikely that any official wing of the House or Senate would initiate any formal censure against the lawmakers over a silly torch. Sen. Orrin Hatch (R-Utah) who also received a torch from Romney, laughed off questions about whether he was concerned about the possibility of being taken to task for violating Senate gift rules.
But Young's connection to the Olympics is less politically appealing than Hatch's. Hatch represents the state where the 2002 event took place.
The Romney campaign declined to comment for this story.
Before You Go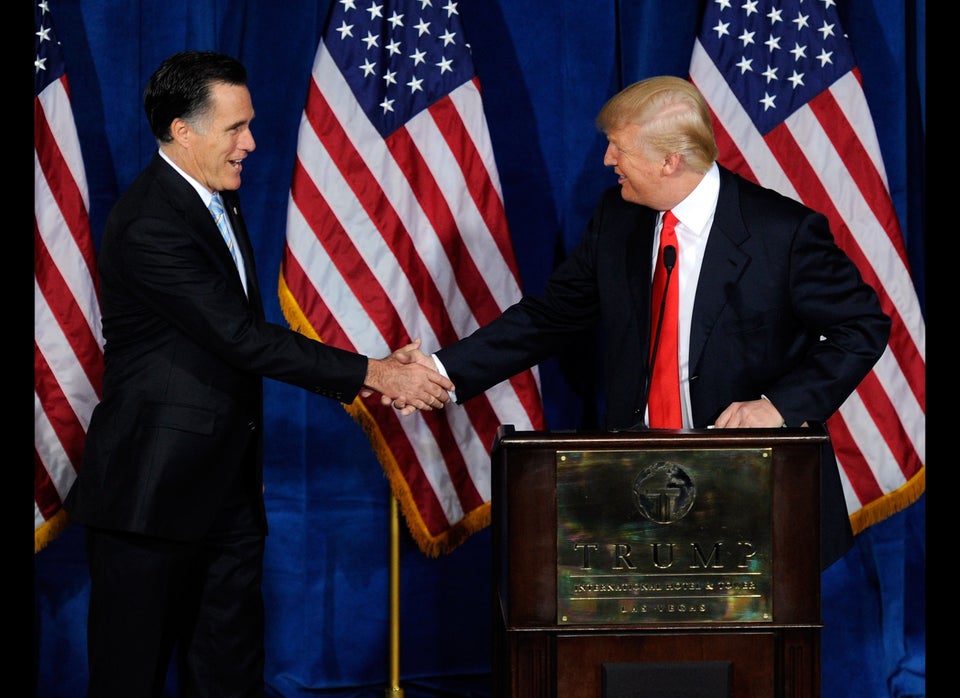 Mitt Romney's Greatest Hits
Popular in the Community