 WASHINGTON -- On Sunday, Romney Victory, the primary vehicle for the high-powered fundraising operation of the Romney campaign, made its first disclosure filing with the Federal Election Commission. The report showed that, since becoming the presumptive Republican presidential nominee in April through the end of June, the joint fundraising committee has raised $140 million.
More than half of the $140 million came from just 1,355 individuals and political action committees, each giving more than $35,800 -- the maximum amount that can be transferred to the Romney campaign and the RNC. In total, these donors provided $72 million to Romney Victory, which included at least $24 million above the individual contribution limits of $5,000 to the Romney campaign and $30,800 to the RNC.
The $24 million that cannot go to either the Romney campaign or the RNC will likely be diverted to the state party committees in Idaho, Massachusetts, Oklahoma and Vermont as part of a clever scheme to take advantage of loopholes in campaign finance law that allow one donor to provide more than the legal contribution limit to efforts in battleground states.
Those four state committees seem like odd choices to receive money for a presidential campaign. Unlike the state party committees connected to the joint fundraising committee used by President Barack Obama, which sends money only to battleground state parties, none of these four state parties will be competitive in November. Idaho and Oklahoma are solidly Republican, and Massachusetts and Vermont -- despite Romney being the former governor of Massachusetts -- are highly likely to go for Obama.
What these four states do provide is a quick detour around individual campaign contribution limits and allow for the possibility that one donor could provide, at most, five times the legal limit to a party committee in a battleground state.
Like all party committees, these four state parties can transfer unlimited dollars to other party committees. In this case, the committees receiving infusions from Romney Victory are expected to transfer money into state party committees in battlegrounds like Florida, Ohio or Virginia.
While the reason that the campaign has chosen these four state parties is not explicitly known, three of the four state parties receiving Romney Victory funds -- Idaho, Massachusetts and Vermont -- are headed by Romney loyalists who endorsed his campaign during the competitive Republican primary. This might provide the Romney camp with assurance that the money will be transferred to swing-state parties as the campaign desires and not be diverted to other efforts.
While individual donors are limited to contributing $10,000 to a state party committee per year, a donor to Romney Victory could potentially provide a maximum of $10,000 to each of the Idaho, Massachusetts, Oklahoma and Vermont party committees for a total of $40,000. That $40,000 could then wind up being directed by those four committees to one of the handful of states that will be hotly contested in this election.
In addition, a donor could give an additional $10,000 to a swing state party committee that is also receiving infusions of cash from one of the Romney Victory-linked state committees. That would put the total that one donor could provide to a battleground state party to $50,000 -- five times the legal contribution limit.
A donor, however, is far more likely to give $20,000 or $30,000 in this manner than the maximum $50,000. That is because of the $70,800 overall contribution limit that individuals are allowed to make to parties and PACs.
"You can't do that under some extraordinary scale because you bump up against the limit," says Bob Biersack, senior fellow at the Center for Responsive Politics. "It's a boundary that exists."
The joint fundraising committee was established in late April after Romney's chief opponents in the Republican primary campaign conceded as a means to connect Romney's fundraising with that of the RNC. The campaign of President Barack Obama has its own joint fundraising committee, Obama Victory Fund, which raises money for both his campaign, the Democratic National Committee and other state party committees.
Romney Victory has, so far, transferred $15.76 million to the Romney campaign and $52.98 million to the RNC. The four state parties have received only $20,000 each, so far.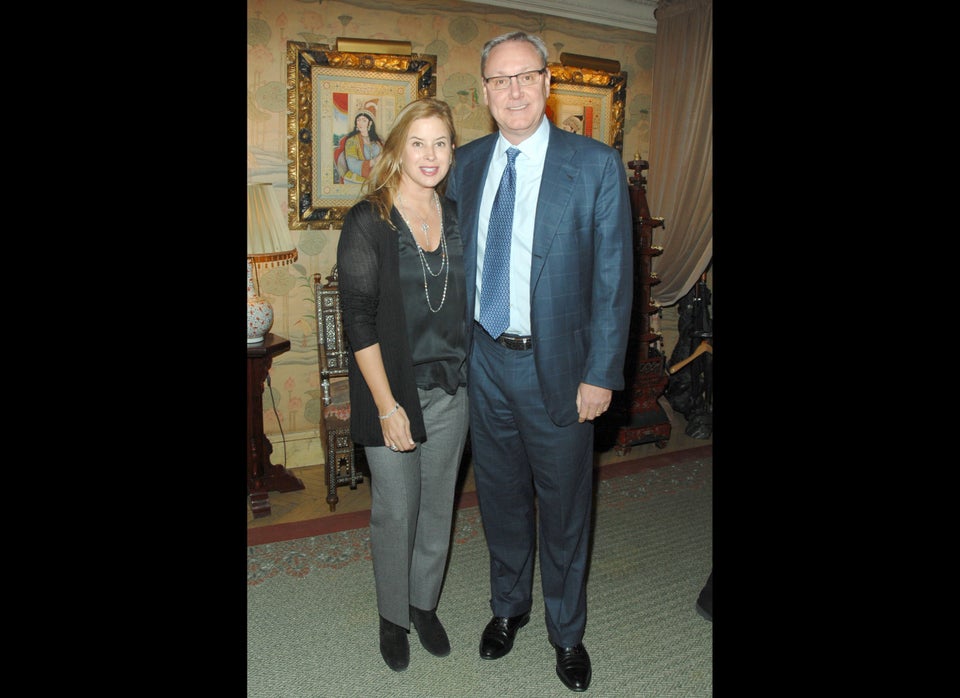 Romney Super PAC Donors
Popular in the Community