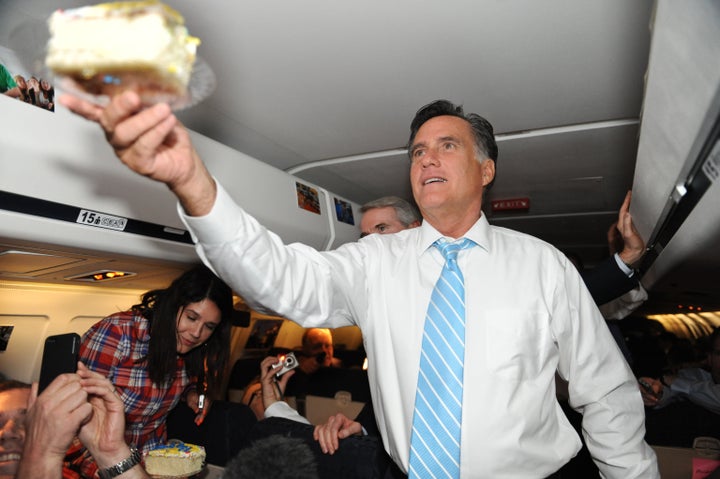 When campaigning for President in 1968, Richard Nixon told America he had a plan for ending the Vietnam War, but when pressed for details would not clarify exactly what that plan entailed. Nixon's opaqueness led to the media coining the phrase "secret plan" to describe Nixon's Vietnam strategy. Today, another candidate for president -- Gov. Mitt Romney -- has a secret plan, but instead of implicating the thick jungles of Vietnam, his plan involves how to address the plight of over 2.1 million DREAMers in the United States. DREAMers are young undocumented Americans that were brought to this country through no fault of their own but cannot legally adjust their immigration status.
On June 15th, 2012 President Obama, after failing to fulfill promises of immigration reform due to a lack of Republican collaboration, announced a sorely needed and common sense change in immigration policy called Deferred Action for Childhood Arrivals (DACA). Modeled after the DREAM Act, DACA would temporarily suspend the deportation of undocumented Americans that fit a narrow set of criteria. After the announcement, Gov. Romney attacked DACA as an overreach of executive authority, but refused to say whether he would continue the policy if elected President. In a CBS "Face the Nation" interview shortly after the announcement, Gov. Romney was asked three different times whether he would rescind the policy but dodged the question each time. While speaking at the NALEO Conference, Gov. Romney stated that he would "put in place [his] own long-term solution that will replace and supersede the president's temporary measure." However, Gov. Romney failed to clarify exactly what that "long-term solution" would entail.
Gov. Romney's refusal to clarify his immigration policy has left the Latino electorate in the dark, hesitant, and fearful that a Romney administration would rescind DACA and place DREAMers in deportation proceedings. By failing to express support for DACA, Gov. Romney's position runs counter to the groundswell of public support behind the initiative. According to a Bloomberg poll taken shortly after the announcement, sixty-four percent of likely voters said they supported the policy. Furthermore, DACA had two-to-one support from independents, a voting bloc crucial to Gov. Romney's election chances.
While Gov. Romney has been tight-lipped on his DACA policy, his advisers have not been so taciturn. On June 24th, Ed Gillespie, senior adviser to Gov. Romney, stated that DACA would be subject to "review and repeal." More recently, Kris Kobach, an informal Romney Adviser and architect of SB 1070, filed a frivolous lawsuit to enjoin the implementation of DACA. The lawsuit provided yet another opportunity for Gov. Romney to reveal his stance on DACA. Instead, Gov. Romney refused to condemn the lawsuit and, once again, pointed to his secret plan for DREAMers.
Gov. Romney's speech at the Republican National Convention was another missed opportunity to clarify his stance on DACA. This clarification would have been especially helpful considering that the Republican Platform took an exceedingly harsh stance on immigration, criticizing DACA as an act of "open defiance of . . . constitutional principle[s]," advocating that "federal funding should be denied to universities that provide in-state tuition rates to" undocumented Americans, and vehemently opposing any sort of roadmap to citizenship.
By refusing to outline his stance on DACA, Gov. Romney is walking a fine line between placating his anti-immigrant base and not further alienating Latino voters, a dubious tightrope dance that leaves all sides unhappy. Families live in fear with many worrying about the safety of their children under a Romney administration. The uncertainty has become so prevalent that some DREAMers are refraining from applying for deferred action until after the election, effectively postponing their contributions to our economy. On the other side of the spectrum, conservatives see Gov. Romney's refusal to clarify his position on DACA as evidence that he is gravitating back toward his previous, more common sense positions on immigration.
Gov. Romney's secret immigration plan is a byproduct of the difficulty that the Republican Party has making inroads with Latino voters. This difficulty is reflected by an September 10th, Latino Decisions poll which shows that, among registered Latino voters, President Obama leads Gov. Romney 65% to 29%. In short, Romney's support of extremist policies, such as "self-deportation" and the Republican Party's support of voter suppression and state-based immigration laws like S.B. 1070 have soured the Latino electorate on Republicans.
Gov. Romney, however, has an opportunity to improve his standing among Latinos and clarify his position on DACA by telling America what his administration would do with DREAMers. Latino organizations and the community will keep putting pressure on Gov. Romney to address this critical issue before the elections. Since President Reagan, no candidate has won the presidency without at least 33% of the Latino vote. If Gov. Romney wants to reach that goal, then he must answer this question: Gov. Romney, where do you stand on DACA?
Hector E. Sanchez is the chair of the National Hispanic Leadership Agenda (NHLA), a coalition of the 30 leading national Hispanic organizations in the nation. He is also Executive Director of the Labor Council for Latin American Advancement (LCLAA). Follow him on twitter at @hesanche.
Popular in the Community