Because wearing a male romper isn't statement enough, one company is now making them with patterns.
Ninety-five different patterns, to be exact.
Getonfleek, an online clothing site, designs male rompers for $80-$100 that let men express — very loudly — who they truly are. You know, on the inside.
For instance, if you're a bold guy who's totally comfortable with his body and also likes pizza, or pineapples, or even cats who like to ride on burritos, Getonfleek has a romper for you.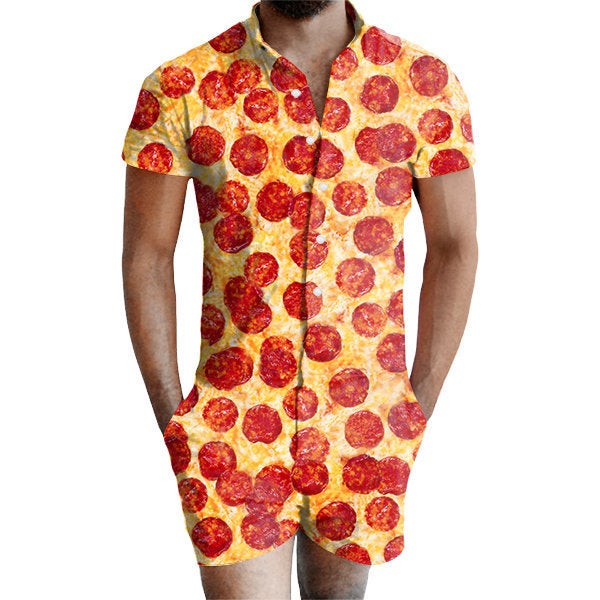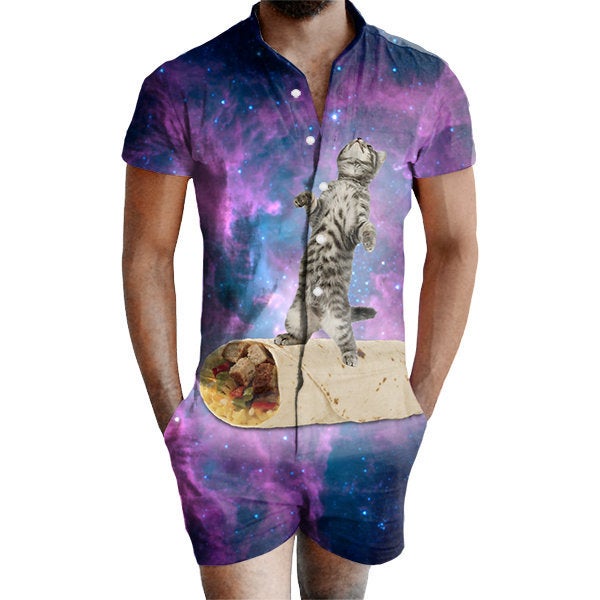 Or, say, you're a fashion-forward dude who has always dreamt of resembling the opening credits of "Saved By The Bell," Getonfleek has a few jazzy numbers for you as well: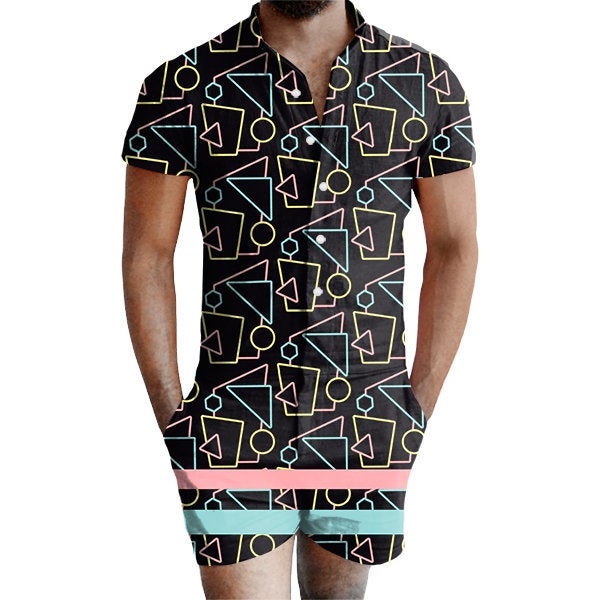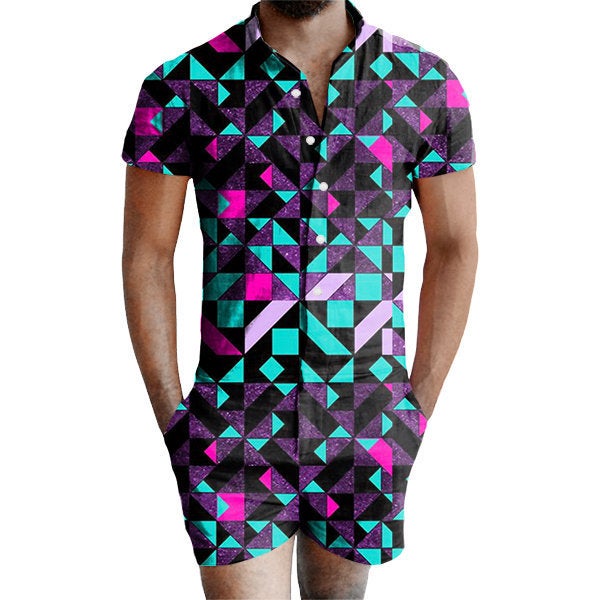 Do you think you're a tall glass of water that needs to be sipped from a paper cup from the '90s? Guess what! There's a romper for you too!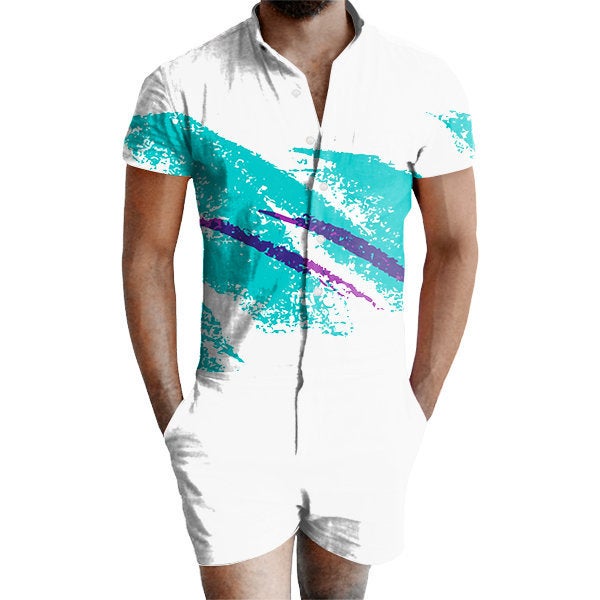 Getonfleek really has every kind of man covered — like laid back guys: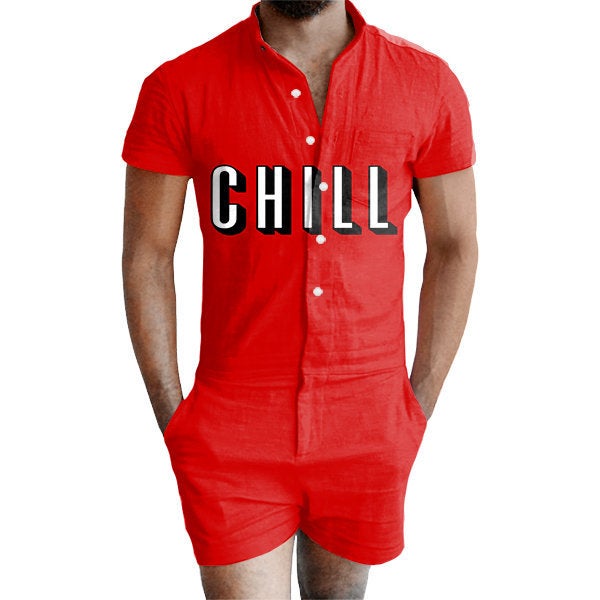 Or bros who like to party: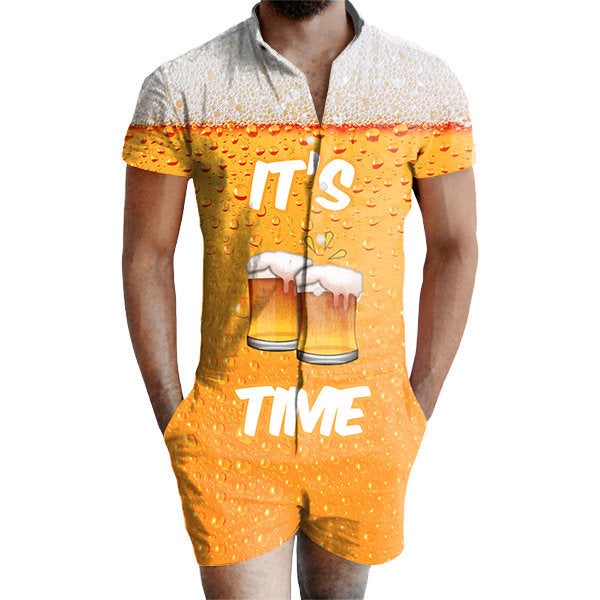 No subject is too niche, the company even has a romper for dudes who are like, really into Kim Jong Un: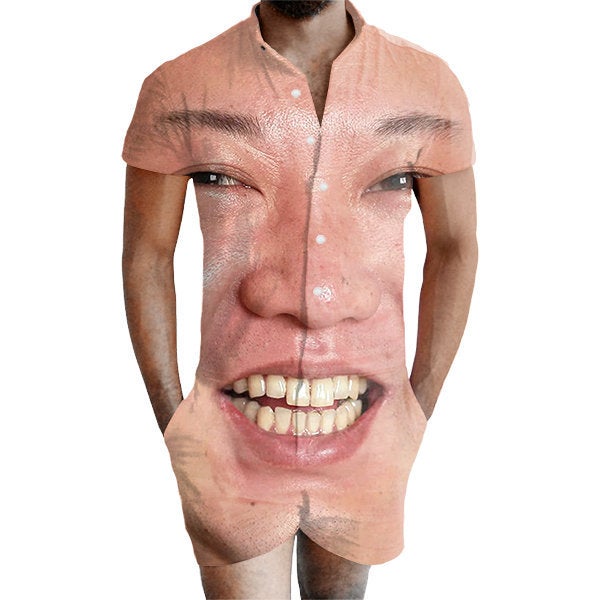 So, if you're a guy who wants to express who he is on the inside on the outside, check out all of Getonfleek's rompers.