Candles, yogurt, rosé, and now rompers: Our capitalistic marketplace overflows with desirable, fun products that suffer from their association with women. Fortunately, businesses have found a way to market their goods to both women and men: bro branding. ("Bronding"?)
The summer romper, a cute number that typically looks like a sundress with shorts instead of a skirt, has firmly established itself in the past few years as a popular option for women. Though nearly impossible in bathroom contexts (nothing like hovering naked over a public toilet with one's entire outfit pooled around one's ankles to induce skepticism of the trend), it's otherwise quite convenient. Women can have all the flirty style of a short sundress without the fear of stiff winds, bicycling and sitting cross-legged.
Both men and women have rocked jumpsuits before this latest romper bubble, but the sudden popularity of ruffled, floral jumpsuits for women seems to have tainted the style's gender-neutral reputation. Many of the recent Twitter jibes directed at the garment centered around the absurdity of a man dressing like a woman ― showing up to a date wearing the same romper as his female counterpart, preening himself over his cute new look, etc.
There's a genuine merit to the RompHim™ approach: Rompers are convenient (probably even more so for men, who will be able to pee in a romper without disrobing), and they've become ubiquitous in women's fashion but not men's. But it's infuriating that advertisers have come to rely on artificial layers of masculinization to convince men to buy products that should be gender-neutral.
Pink wine? That's girl stuff. Brosé, though, that's something for bros. Yogurt is something ladies in grey hoodies eat to maintain their svelte figures in between mothering and wifing, but brogurt is powerful, protein-packed nourishment for men. Scented candles are chick tchotchkes, but a mandle redolent of freshly mown football fields is perfect for your man cave. The products are marketed directly at men who actually want scented candles, rompers and rosé, but who fear their very masculinity will come into question if they indulge.
Even as feminists chip away at the socially constructed gender roles that men and women have long felt obligated to perform, male anxiety seems more pervasive than ever. While women feel empowered to lean in to male roles ― and styles ― men battle internal and external pressure to protect a male-only space that distinguishes them from the "weaker" sex. Women today wear pants, Oxford shoes and shirts, and menswear-inspired everything; it's still rare to see a man in a skirt, and many even find men in shorts to be laughable. Our conception of what men can wear remains as narrow as it was 50 years ago, if not more so.
In the past, activists have mocked the pinkification of products to appeal to women ― perhaps most hilariously, Bic for Her ballpoint pens ― but apparently when women buy basic, mainstream products, men become embarrassed to consume the same things. It's not too hard to get women to buy gender-neutral items (or even male-coded ones: think of the popularity of "boyfriend" jeans). After all, liking and using things men like and use can result in higher status for women. Drink whiskey, watch football, down a plateful of wings ― as long as you're hot, you're the perfect woman, and even if you're not a solid nine, your choices will at least be deemed respectable.
It's men who nurture the more acute anxiety about gender neutrality. (This makes sense; in a world divided neatly into men and women, men have almost uniformly gleaned the advantages from this demarcation.) A man watching "Real Housewives" with a glass of zinfandel in a romper is flouting gender norms, but by adopting the lesser-respected female-coded habits. His wine and outfit need to be placed in a separate, more macho category than the identical versions consumed by women. "Don't worry," says a carton emblazoned with the name Powerful Yogurt, "just because you're eating yogurt like a lady doesn't mean you're effeminate! You're still the man here."
A 2016 follow-up on brogurt noted that brands like Powerful Yogurt were going "gender-neutral": "[Excluding women] was a risk," said one executive of their male-focused advertising. Was it, though? Women have always been OK buying products coded as male ― even as men run screaming from anything pink or cute. RompHim suggests their men's cut rompers as a good option for women who prefer a unisex silhouette; the reverse of that two-birds-one-stone approach would never work out.
The veritable rash of bro-ified terms for non-gendered products shows how deep male fragility runs: A man's manhood requires constant signaling and buttressing to remain secure. Men who step out of line are derided as emasculated and sexually confused. For men to reap the benefits of a gender-neutral world, we rely on verbal tricks that only reinforce the gender-normative stereotypes that keep men boxed in. The real progress will be made when men can drink rosé in a romper without a single batted eyelash or "bro" prefix.
Before You Go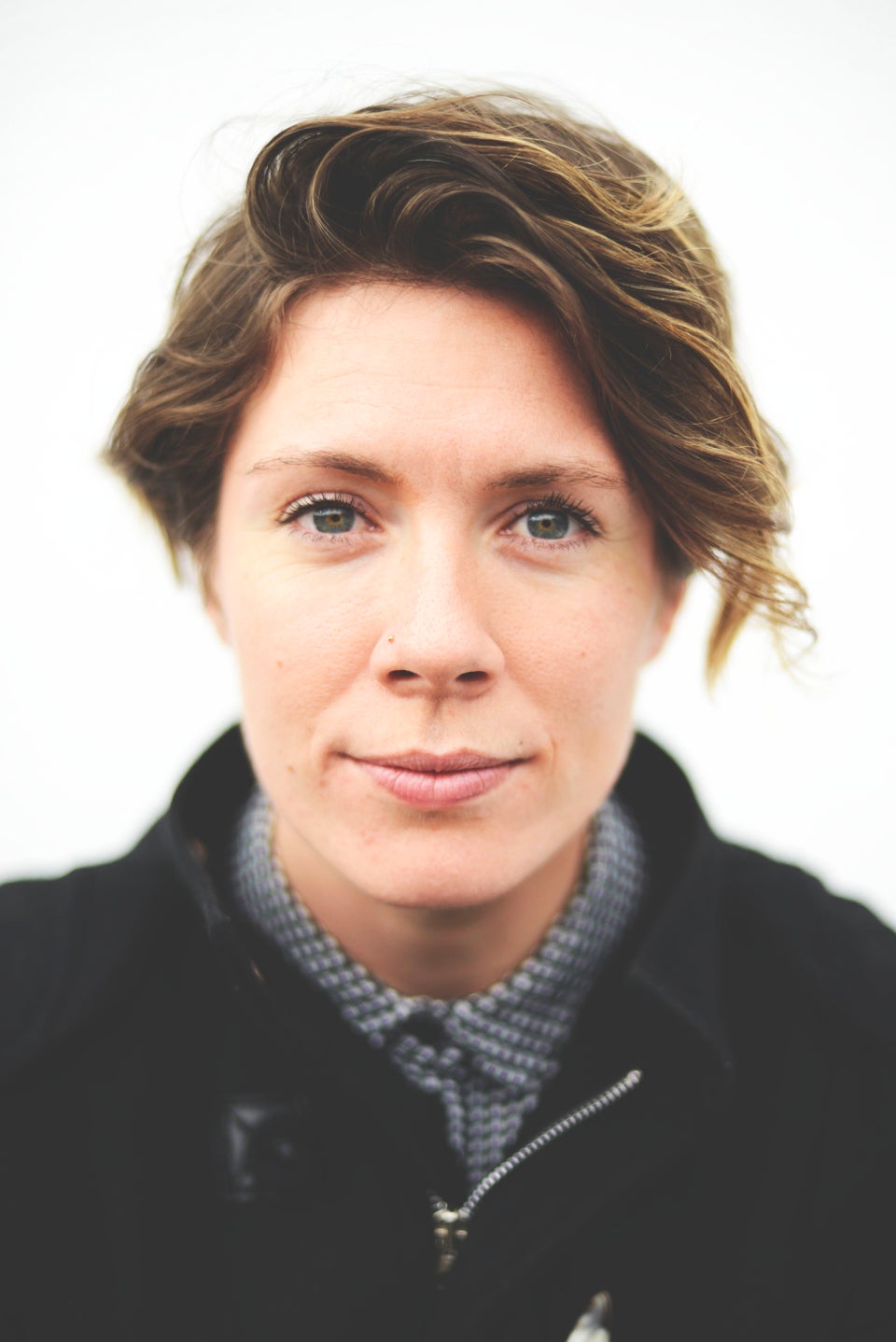 Butch Is Not A Dirty Word
Popular in the Community