Ron Artest stopped by "Jimmy Kimmel Live!" last night, shocking the crowd by entering stage in shorts and nothing else. Artest rationalized the episode by explaining that "I was running late." The Laker was poking fun at a story ESPN.com writer Bill Simmons related on Kimmel's show earlier this month, in which Artest, late for a game, allegedly hopped on a team bus in his underwear.
In addition to his skimpy attire, Artest had Kimmel's name shaved into the back of his head (see photo below). Kimmel asked Artest about Simmons' story, and Artest told his own version:
I was getting dressed in my room, such as today, and I had these sexy shorts on, such as these, and they called them boxers. But these are shorts, see? I can even put your pen in my pocket.... I was not freeballing.
Artest also talked about walking in on Kobe Bryant in the shower and introducing Lamar Odom and Khloe Kardashian.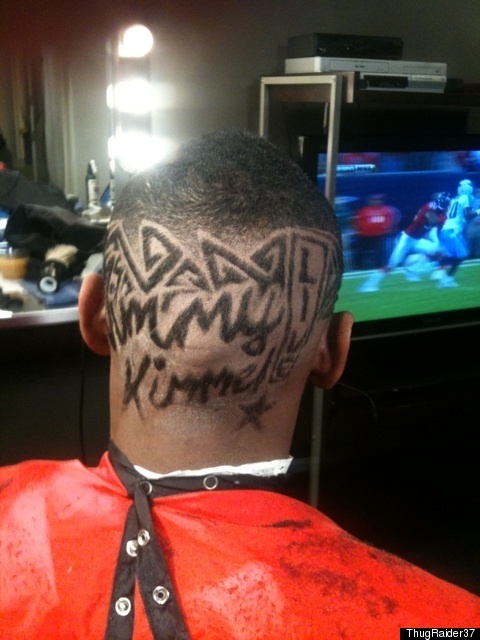 Related
Popular in the Community