On Jan. 8, 2011, Ron Barber was attending a constituent outreach event as district director to then-Rep. Gabrielle Giffords (D-Ariz.) when a gunman opened fire, striking him in the cheek and leg. Giffords was more severely injured, suffering a close-range bullet wound to the head, which eventually led her to resign from the House of Representatives to focus on her rehabilitation and make way for Barber to take her congressional seat. Now, after yet another mass shooting -- this time at an elementary school in Newtown, Conn. -- Barber is using his position as a congressman to argue that now is the time to embrace certain gun control efforts.
In an interview with CNN on Tuesday, Barber said that his stance as a supporter of the 2nd Amendment didn't mean he couldn't stand behind some gun control measures.
"I believe it's time for us to move in a different direction with regard to assault weapons, extended clips, magazines that have incredible firepower," he said. "The gunman that shot those of us in Tucson last year was carrying clips that had 30 rounds in them, and in a matter of almost 45 seconds he was able to unload all of those bullets and shot 19 people. Six of them died. I don't believe we can continue to have those kinds of weapons available."
Barber went on to argue that steps to help diagnose and treat the types of mental illnesses that these mass shooters have exhibited should be addressed "in tandem" with the gun control efforts.
"Ultimately I imagine they'll get separated, but for me they go hand in hand, and we have to do both," Barber said.
In an op-ed over the weekend, Barber wrote that there was no "single answer" to the issue of large-scale gun violence, but that he would support certain gun control efforts along with the Mental Health First Aid Higher Education Act -- a bill he co-sponsored -- which he said "would provide training to help people identify and respond to signs of mental illness and deal with psychiatric crises."
"I agree and we must take action now, together, as a national community," he said. "We cannot wait."
Arizona has emerged as a battleground for the gun control debate in the wake of the Tucson shooting and now the massacre at Sandy Hook Elementary. Mark Kelly, Giffords' husband, renewed calls for leaders to "stand up and do what is right" in order to prevent instances of gun violence following the shooting on Friday. Arizona Gov. Jan Brewer (R), however, said Monday that she wasn't sure gun control was a necessary response to the incident.
Before You Go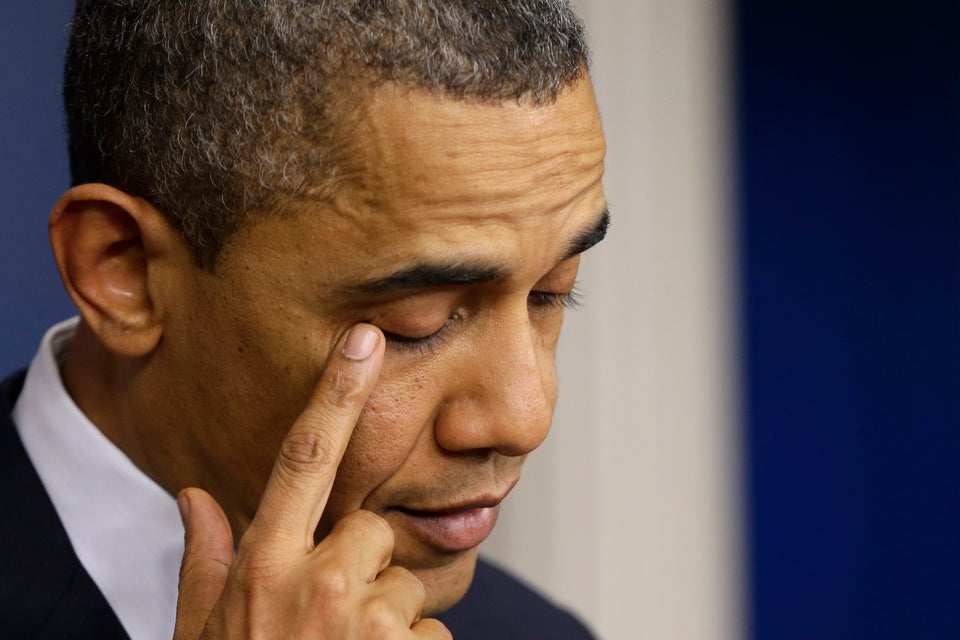 Five Years, 19 Mass Shootings, No Action
Popular in the Community