Video going viral shows a maskless DeSantis high-fiving supporters of the president, then rubbing his nose with his hand.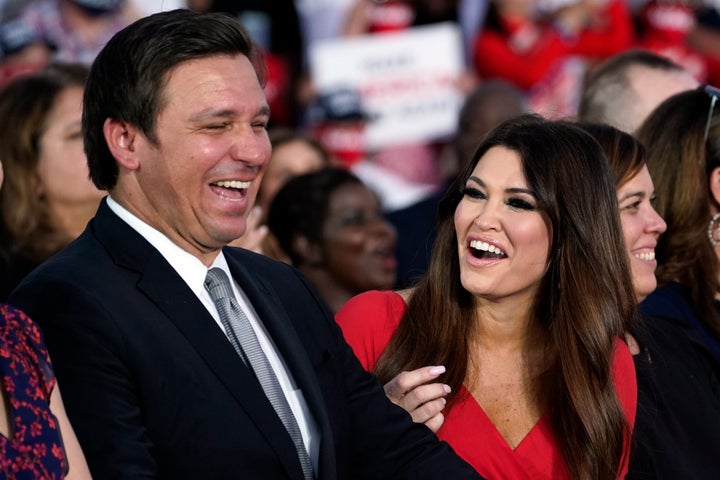 Trump himself also went maskless for the rally, as did many of his supporters who stood shoulder-to-shoulder in the crowd.
The event was the president's first since being hospitalized for three days earlier this month for COVID-19.
"I feel so powerful," Trump exulted at his rally, hours after White House physician Sean Conley claimed the president was no longer infectious to others.
The CDC advises on its website that people avoid close contact with others, avoid touching their eyes, nose and mouth with unwashed hands, and cover their mouth and nose with a mask when around others.
DeSantis, a staunch Trump advocate, has been criticized for delaying the introduction of a statewide lockdown, lifting restrictions prematurely and promising not to reimpose them even as infections climbed.
His conduct at Monday's rally only heightened people's disapproval:
A HuffPost Guide To Coronavirus
Everyone deserves accurate information about COVID-19. Support journalism without a paywall — and keep it free for everyone — by becoming a HuffPost member today.
Popular in the Community