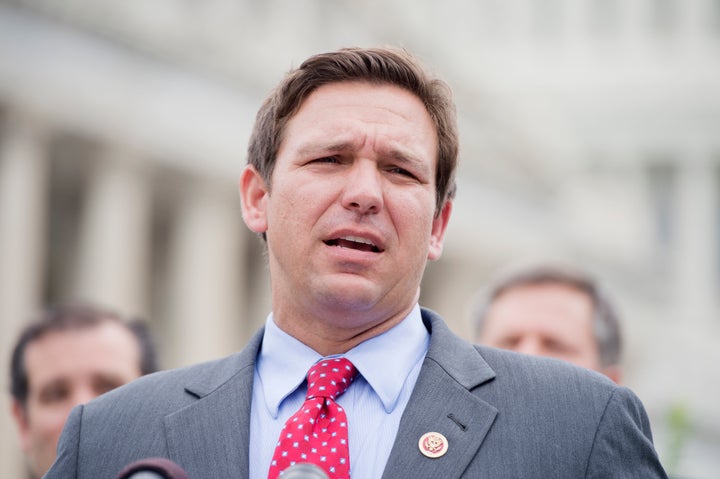 WASHINGTON ― A Florida attorney has filed a House ethics complaint against Rep. Ron DeSantis (R-Fla.) for previously renting a condo from campaign donors who are executives at a defense contractor that lobbies the federal government.
The complaint, a copy of which HuffPost obtained Wednesday, also alleges that DeSantis paid "well below" fair market value to stay at the condo, though that appears inaccurate.
Attorney Richard Ruben of Miami filed the complaint with the Office of Congressional Ethics on April 6. Here's a copy:
The two of them and a political action committee tied to their company have given more than $53,000 to DeSantis' congressional campaigns, according to campaign finance records.
It certainly doesn't seem appropriate for a member of Congress to rent a condo from top campaign donors who lobby the federal government. Total Military Management has spent between $50,000 and $190,000 per year lobbying Congress on defense-related issues over the past six years. DeSantis is the chairman of the House Oversight and Government Relations Committee's subcommittee on national security, which oversees the Defense Department, among other things.
But it's not clear to HuffPost that DeSantis violated any House rules.
Lawmakers are not allowed to accept "gifts," and Ruben says DeSantis may have broken this rule by paying $2,000 a month to stay at the Florida condo. Ruben claims he talked to a realtor in the area who told him the cost to rent similar condos is $2,500 to $2,800.
"I am troubled that Rep. DeSantis was potentially gifted, by a close campaign contributor and lobbyist, a condominium to reside in, at well below fair market value," reads the complaint. "I, as well as all of Rep. DeSantis's past, current and future constituents, are led to question what exactly Rep. DeSantis promised these campaign contributors and lobbyists in exchange for receiving such a sweetheart deal."
But it does not appear that DeSantis paid less than he should have. Zillow's estimate for renting that condo is $2,000 a month. Another similar condo in the building is listed at $1,695 a month.
DeSantis is currently running for governor, and his spokesman says Ruben's complaint is "a politically motivated smear tactic."
"This should really be a story about how people use the ethics complaint system to unfairly attack office holders and then use bogus complaints that they know won't go anywhere in campaign advertising," said DeSantis campaign manager Brad Herold.
It's not clear who Ruben filed the complaint on behalf of, or if he filed it on behalf of himself. Reached by HuffPost, he would not answer any questions.
"I can't talk about it," Ruben said before hanging up the phone. "I'm sorry."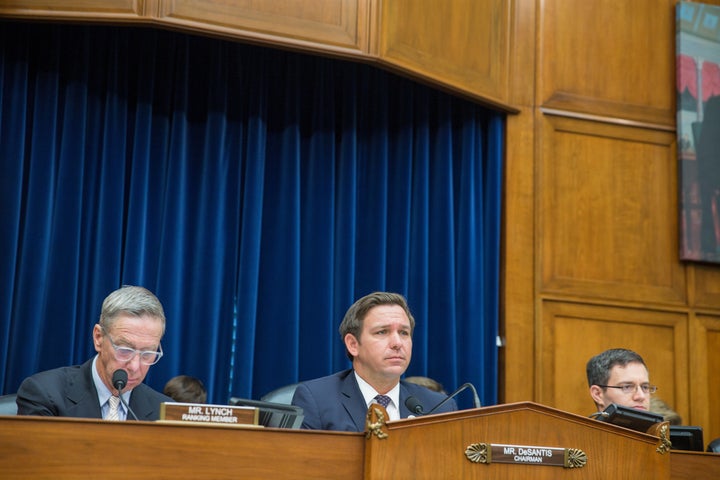 Herold speculated that Ruben could be filing the complaint on behalf of a right-wing group called Uncle Sam's Misguided Children, which describes itself as "community founded by United States Marine Veterans to bring awareness of the lame stream media." The group has made absurd and false claims about DeSantis' voting record on immigrants and food stamps.
Herold also said that DeSantis was friends with Connell before he entered politics and that Total Military Management "has never lobbied DeSantis or his office on any issue."
Reached by HuffPost, Stermon, too, said he and Connell have been friends with DeSantis "for a long time" and that neither of them is a lobbyist.
"Ron DeSantis has never involved himself on a single issue impacting our business," Stermon said in an email. "We have intentionally always just tried to be nothing but a friend to Ron in an atmosphere where it is hard to have true friends."
That may be true. But executives at Total Military Management certainly have an agenda when they and their company's political arm donate tens of thousands of dollars to DeSantis' congressional campaigns.
The Office of Congressional Ethics declined to comment, citing its own ethics rules.
The office periodically gets requests from the public for ethics investigations, but requests do not trigger the start of an investigation. The offices' independent board members decide whether to launch a formal review.
Paul Blumenthal contributed to this report.
Before You Go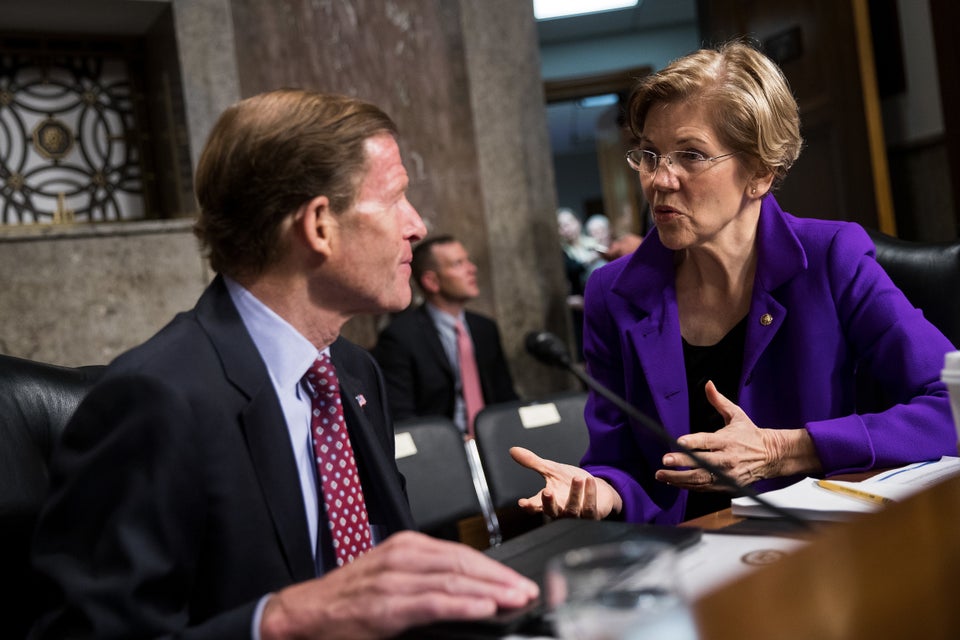 2017 Scenes From Congress & Capitol Hill
Popular in the Community