Ron DeSantis will be the next Florida governor, extending Republican control of the state's highest office to a sixth straight four-year term and proving that a candidacy almost entirely about President Donald Trump can win the top office in a major state.
DeSantis, who was a little-known congressman from the Jacksonville suburbs a year ago, squeaked past Democrat Andrew Gillum in what quickly became a nasty contest with racial overtones and accusations of corruption.
Gillum conceded the race at about 11 p.m., three hours after polls closed in the state's Panhandle and after almost all the votes had been counted in heavily Democratic South Florida.
"I still believe, I still trust the voters," said Gillum, the Tallahassee mayor, in his concession speech. "We may not have all shown up in the way that we thought and hoped that we would. But I still believe that there are still more of us who believe in what is common and what is decent and what is right. And I believe that in the long run good always wins out over evil."
He added, "I sincerely regret that I couldn't bring it home for you, but I can guarantee you this: I'm not going anywhere. We're going to fight."
Gillum held a small but consistent lead in the available public polling throughout the general election campaign, but Republicans were confident their voter turnout operation ― built by former Gov. Jeb Bush and refined over the past decade ― would deliver them the necessary votes.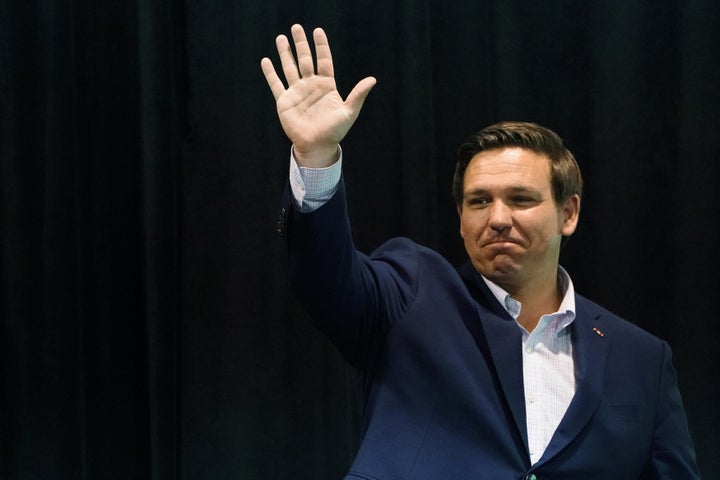 As has become typical in Florida gubernatorial and presidential races in recent years, the final margin is likely to be about 1 percentage point, with DeSantis clinging to a margin of less than 100,000 votes out of nearly 8 million cast.
DeSantis won the GOP nomination as the proud acolyte of Trump and basically nothing else. Other candidates in both parties took the traditional path of making visits to county fairs, local party dinners and civic groups to build up support across the state. DeSantis, though, essentially ran his campaign from the Fox News studio near the Capitol, appearing several times a week to defend Trump on issues ranging from the Russia investigation to the promised border wall.
Those performances endeared DeSantis with Republican primary voters in Florida who watch Fox regularly, but they did little to improve the congressman's name recognition among independent voters and did nothing to hone his positions on Florida-specific issues.
It turns out that did not matter. DeSantis offered few specifics on how he would govern Florida, other than to say he would continue the economic policies of current GOP Gov. Rick Scott with low taxes and few regulations.
DeSantis' victory continues the drought for Democrats seeking Florida's highest office that started in 1998 when Bush defeated Buddy MacKay, who had been Lawton Chiles' lieutenant governor. Chiles was the last Democrat to win the state's highest office. He defeated Bush in 1994 to win a second term, and died days before he was to leave office.
Popular in the Community