Toon fans rejoice! The Animation Show of Shows will soon be coming to a theater near you.
Thanks to a successful Kickstarter, this animation industry favorite will now transition from being an insider-only exclusive to becoming a program that film fans around the world can participate in and enjoy.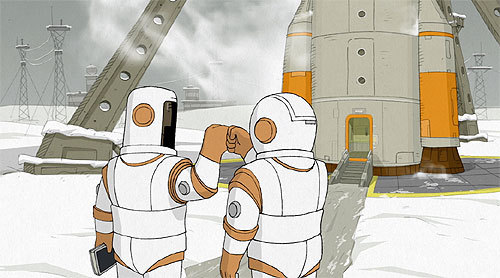 For those of you who don't know: The Animation Show of Shows has long been Ron Diamond's baby. For the past 16 years, this veteran animation producer has circled the globe seeking out the very best new animated short films. Which sounds like it might be a fun way for a cinema fan to spend their time, but is actually a quite challenging task.
"Just recently, I sat through a screening of over 200 student films. All because I was looking for those one or two short animated films that I might consider adding to the line-up on my next Animation Show of Shows," Ron explained during a recent phone interview.
And previously -- once Diamond has selected all of that year's animated gems -- he'd then truck this feature-length compilation to animation studios like Disney, Pixar and Blue Sky. All with the hope that -- by exposing these creatives to what the next generation of animators was up to -- he'd then inspire these folks to explore unexpected ideas."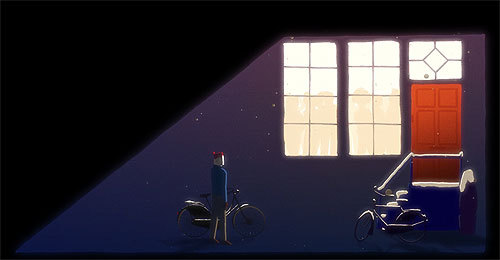 "And while I don't mean to brag, I think that I've got a pretty good eye for this stuff. 29 of the films that I've showcased in previous Animation Show of Shows have gone on to get Academy Award nominations. And 9 of those animated short films then went on to win the Oscar," Ron continued.
But after 16 years of annually assembling this great collection of animated short films which was then meant to educate and inspire industry insiders, Diamond was looking to broaden his horizons. He wanted the general public to now be able to get in on the fun. Which is why Ron set up a not-for-profit organization that would then make it possible to The Animation Show of Shows to expand its mission.
"After all, it's one thing to show these new animated short films to industry insiders who then might have some knowledge of who these fledgling filmmakers are, the reputations of their teachers and/or their independent work. And it's an entirely different thing to show these great new animated short films to an audience that's going in cold. That has absolutely no context when it comes to who these filmmakers are and where the ideas for each of these new animated shorts may have come from," Diamond stated.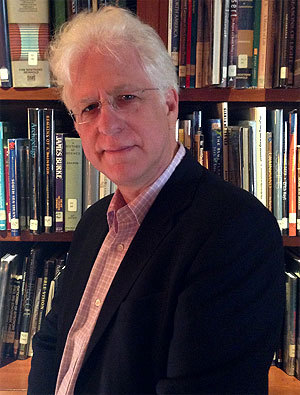 That was what really drove Ron to get a Kickstarter campaign going for the Animation Show of Shows. If he was going to transform this showcase of new animated short films into something that members of the general film-going public could genuinely understand and appreciate ... Well, that then meant that Diamond would have to craft profiles of the talented individuals who had created these animated short films. And given that Ron prides himself on always putting together a program that represents what is going on internationally in animation that year, that then meant Diamond was going to need to send film crews around the globe to create these contextual pieces that would profile that year's top animators.
Thanks to the generous pledges of the people who supported Ron's vision for a more ambitious, broader reaching Animation Show of Shows, those profiles will now be included in Diamond's next feature-length compilation of the finest animated shorts from around the world. Not only that, but Ron will be using these funds to expand into the field of restoration. Singling out great animated short films from the past that need to be preserved and shared.
By the way, if you're headed to San Diego next week for the 2015 edition of Comic-Con and want to get a sense of the sort of show that Ron Diamond plans on presenting very soon at a theater near you, the 16th Annual Animation Show of Shows will be presented in Hall H on Friday, July 10th from 10 - 11:30 a.m. Hopefully -- as part of the Q & A session that's supposed to follow this presentation -- Diamond will then discuss his plans for this award-winning series of animated short films.
Popular in the Community