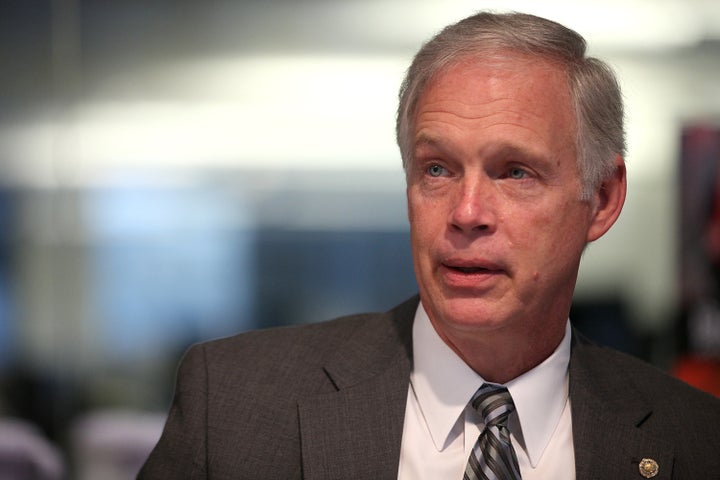 WASHINGTON -- The Supreme Court has been waiting two months for the Senate to do something about its empty seat. If you think that sounds like a long time, you haven't heard about the federal circuit court in Wisconsin. It's been waiting more than six years for a judge, and it's not looking like Republicans will give the court one anytime soon, either.
The U.S. Court of Appeals for the 7th Circuit has the longest vacancy of any circuit court in the country, and it's been a winding and absurd process trying to get someone in there. The delays are largely because of one person: Sen. Ron Johnson (R-Wis.).
As soon as he came to the Senate in January 2011, he said he planned to block President Barack Obama's then-nominee for the seat, law professor Victoria Nourse, because he hadn't been consulted on her nomination. Johnson wasn't even a senator yet when Nourse was chosen as the nominee. Nonetheless, he denied her a committee hearing all year, and by early 2012, Nourse asked Obama to withdraw her nomination, calling the system "broken."
With Nourse out, Johnson then said he wanted to create a new system of picking judicial nominees in Wisconsin. He disbanded the state's longtime nominating panel, one that gave greater power to a senator in the same party as the president, and worked with fellow Wisconsin Sen. Tammy Baldwin (D) to create a new commission. Each senator appointed three members to review candidates and make recommendations. That process took another year.
Once the new commission was up and running, Johnson changed the rules again. He said the panel couldn't put forward a 7th Circuit nominee until Obama nominated people to two other district court vacancies in the state. That added another year to the process. By the time the commission was seeking applications for the 7th Circuit, it was July 2014 and the seat had been vacant for four years.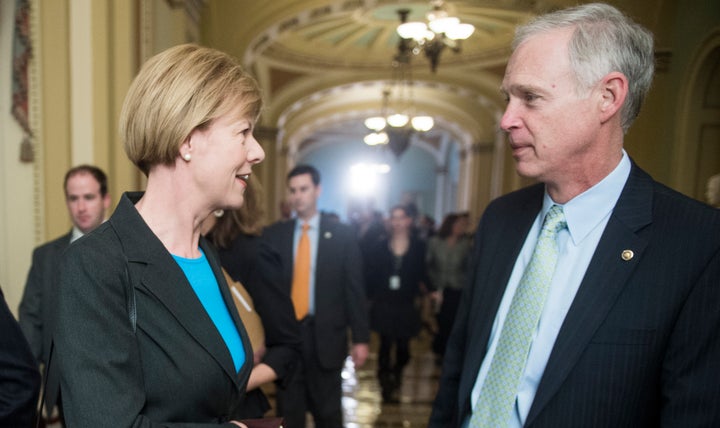 The commission interviewed eight finalists for the seat in November 2014. But then it deadlocked. Its members couldn't agree on which four candidates to recommend. The commission told Baldwin and Johnson in January 2015 that it couldn't reach a consensus. By May, the process had completely stalled out. After consulting with each of the eight candidates, Baldwin submitted all of their names to the White House to let the administration pick someone.
Johnson was outraged. He said Baldwin's move was "partisan" and that all eight of the nominees were now "tainted," so the nominations process should start all over. He said he had been willing to send the White House two of those eight people, but Baldwin blew it by sending all eight.
By January 2016, now six years after the court seat became empty, Obama nominated Donald Schott -- one of the eight people interviewed by the commission. Past presidents of the State Bar of Wisconsin threw their support behind him. Baldwin gave Schott the green light to get a Senate Judiciary Committee hearing by turning in her so-called "blue slip" to the committee -- a procedural signal that she's ready to move forward. In March, after some nudging, Johnson did too.
Now it's April, and Schott isn't moving. The chairman of the committee, Sen. Chuck Grassley (R-Iowa), hasn't given him a hearing. Baldwin has urged Grassley to move forward with it. Johnson isn't exactly pushing him to do it.
The delays in filling the 7th Circuit seat fit into a broader GOP strategy to deny Obama any more federal judges. Besides the Supreme Court, there are dozens of district and circuit courts waiting on the Senate to fill vacancies. Republicans are hoping to punt all confirmations until 2017, when there could be a GOP president who would nominate judges more to their liking.
The problem is the judicial branch of government is cracking without enough judges. People's cases are getting delayed for years as court seats stay empty, and judges are burning out trying to manage explosive workloads. There are currently 84 vacancies around the country.
A Grassley spokeswoman did not respond to requests for comment on whether Schott will get a hearing this year.
The Huffington Post caught up with Johnson on Tuesday and asked if he's urging Grassley to act. He said only that he turned in his blue slip -- and then trashed Baldwin for submitting people's names to the White House at all.
"She completely violated our compact," Johnson said. "She just blew up the process."
Baldwin spokesman John Kraus said the bottom line is that Johnson should be pushing Grassley to give Schott a hearing and a vote.
"If Senator Johnson won't do that then it's clear he isn't interested in putting an end to the longest-standing federal circuit court vacancy in the country," Kraus said. "If Senator Johnson won't do his job to move this nomination forward then he owns this empty seat on the 7th Circuit, as he has since he was elected over five years ago."
Before You Go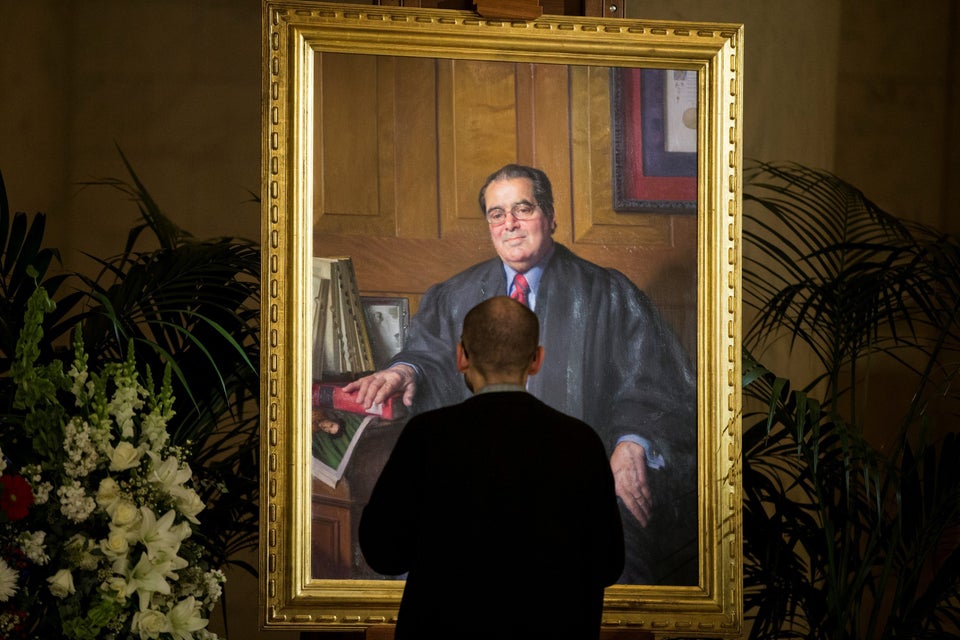 Americans Say Goodbye To Supreme Court Justice Antonin Scalia
Popular in the Community