"The whole climate change debate gives ― and there are all kinds of quotes from adherents of and promoters of climate change ― the reason they're doing it is it's such a great opportunity to control, you know, pretty much, government, and control your lives," he said. "I mean, again, I don't know why they want to do it. There's an arrogance of power there that they're utopians, that they really think they can create heaven on Earth, and where it's failed in the past, those people like Stalin and Chavez and the Castros, the nut cases in North Korea ― by the way, if you want equal results, go to North Korea, you have equal misery."
"The arrogance of liberal progressives," he added, "is that they're just a lot smarter and better angels than the Stalins and the Chavezes and the Castros of the world, and if we give them all the control, and they control your life, they're going to do a great job of it. Well, it just isn't true."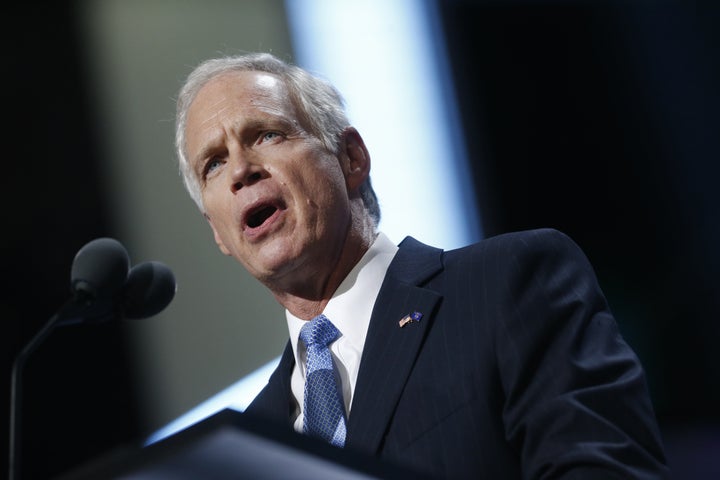 In Tuesday's interview, Johnson said the "climate hasn't warmed in quite a few years, that is proven scientifically." Which is why, he said, scientists have "changed the terminology from 'global warming' to 'climate change,' because that covers everything. The climate has always changed, it always will."
"With 2016 on track to be the hottest year on record, Ron Johnson continues to ignore the crises facing families in Wisconsin and communities across the nation," she said.
To Johnson's statements about climate change, WRJN radio host Glenn Klein questioned: "So what you're saying is that air conditioning isn't on the level of a threat as the Islamic State?"
Listen to Johnson's full interview on WRJN 1400 radio here. The climate change discussion begins at the 8:35 mark.
Before You Go
Here's What The 10 Leading GOP Candidates Think Of Climate Change
Popular in the Community