Sen. Ron Johnson (R-Wis.) is against gay marriage, he said Monday, but if voters support it, he's "not going to oppose it."
Johnson was on CNBC's "Squawk Box" when co-anchor Andrew Ross Sorkin asked about his stance on gay marriage.
"I'm a pretty traditional guy, you know, I'm almost 60 years old," the first-term senator said. "I think marriage is between a man and a woman. But, again, if the voters decide they want gay marriage, I'm not going to oppose it."
During the segment, Johnson emphasized the importance of fiscal issues over social issues for national elections.
"I think we first have to recognize that these social issues are primarily going to be decided in the states through [the] democratic process, and that's the way it should happen," he said. "I'll certainly go with the judgment of the American people in terms of where they want to fall on, whether it's abortion issues or whether it's gay marriage or whatever. Let the voters decide that."
In response to a question on his immigration stance, Johnson said, "It's really the fiscal issues -- the economic issues -- that overweigh all the other ones."
When pressed on immigration, however, Johnson said the country needs a functioning legal immigration system that reduces the incentives for illegal immigration. He noted that he was concerned about the U.S.-Mexico border, referring to the influx of minors crossing into the U.S. there.
Johnson represents a state that elected the first openly gay senator, Tammy Baldwin, in 2012. The state's gay marriage ban was struck down earlier this month. However, the U.S. District Court judge who did so ordered a halt on same-sex marriages in the state while GOP Attorney General J.B. Van Hollen's appeal of the ruling is pending.
Before You Go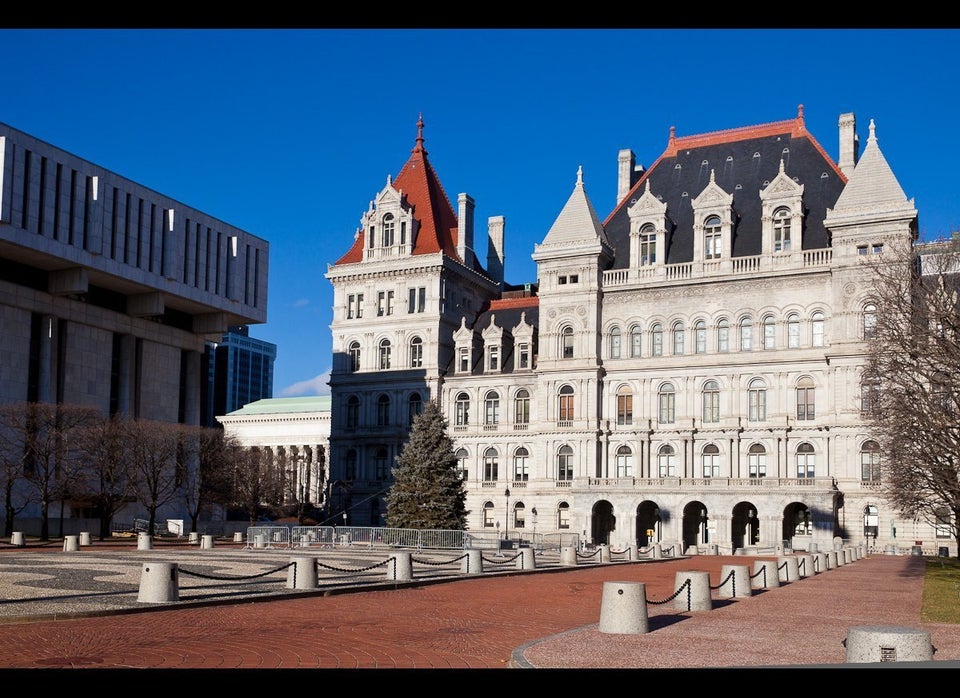 Gay Marriage In The United States
Popular in the Community