WASHINGTON -- Sen. Ron Johnson (R-Wis.) drew a fairly strict line in the sand on Sunday with respect to the coming debate over gun control, suggesting that there is a constitutional right to buy high-capacity clips and magazines.
"Does something that would limit magazines that could carry 100 rounds, would that infringe on the constitutional right?" host Chris Wallace asked Johnson on "Fox News Sunday."
"I believe so," Johnson replied. "People will talk about unusually lethal weapons, that could be potentially a discussion you could have. But the fact of the matter is there are 30-round magazines that are just common all over the place. You simply can't keep these weapons out of the hands of sick, demented individuals who want to do harm. And when you try and do it, you restrict our freedom."
High-capacity magazines were banned under the Federal Assault Weapons Ban, which President Bill Clinton signed into law in 1994 and which expired 10 years later. Since then, gun control advocates have focused their attention on them in their efforts to curb gun-related violence.
Opponents of restrictive gun laws have responded by arguing that incidents of violence involving high-capacity magazines are actually quite rare, and that shootings involving handguns are far more common.
When former Rep. Gabrielle Giffords (D-Ariz.) was shot in Tucson, the topic finally received national attention. The man who has been charged with killing six people in the attack, along with wounding Giffords and 12 others, used a high-capacity magazine to fire off more than 30 shots before reloading.
James Holmes, who allegedly killed 12 people and wounded 58 others Friday morning in an Aurora, Colo. movie theater, reportedly used a high-capacity magazine to fire off multiple rounds without having to reload.
The office of Sen. Frank Lautenberg (D-N.J.) told The Huffington Post on Friday that he would be making a renewed push for legislation that would ban high-capacity magazines.
Johnson is a conservative member of the Republican Party. But support for high-capacity magazines, even in the wake of the Aurora shooting, extends far beyond him. Former Rep. Chris Shays (R-Conn.), a moderate Republican who is running for Senate, said Friday he opposes a ban on these magazines, despite having voted for the assault weapons ban in 1993 and co-sponsoring a reauthorization bill in 2008.
Before You Go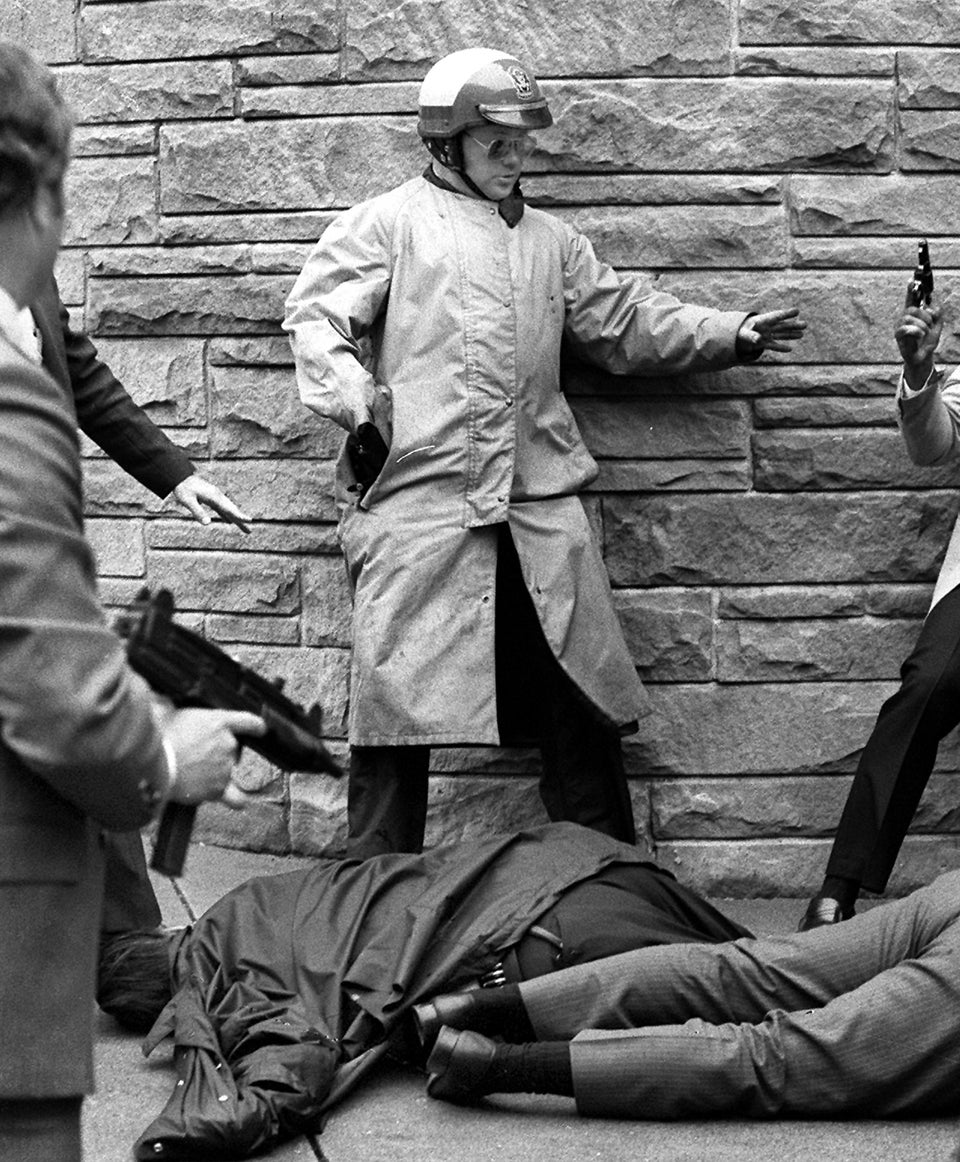 Pivotal Moments In The Federal Gun Control Debate
Popular in the Community