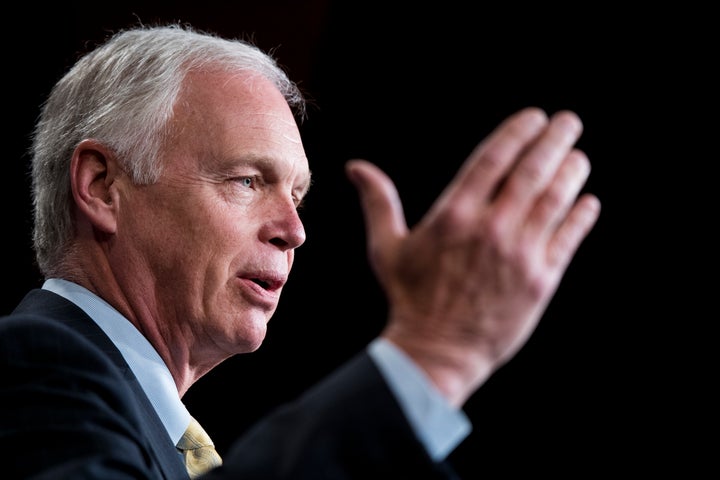 Sen. Ron Johnson (R-Wis.) said on Sunday that former CIA Director John Brennan abused his security privilege when he accused President Donald Trump of having "treasonous behavior."  
During an interview on "Fox News Sunday," the chairman of the Committee on Homeland Security and Governmental Affairs maintained that Brennan didn't need access to classified information, and said he had no issue with Trump pulling Brennan's clearance.
"I do believe that former CIA Director John Brennan abused his privilege," said Johnson. "When you are an ex-CIA director and you are going on all the cable news shows and acting as partisan as he has and accusing the president of the United States of treasonous behavior, high crimes and misdemeanors. Last time I checked, treason was punishable by death. You've just crossed the line."
In July, Brennan called Trump's behavior during a meeting in Helsinki with Russian President Vladimir Putin "treasonous."
At the July summit, Trump stood next to the Russian leader and appeared to dismiss the assessment of his own intelligence officials that Russia interfered in the 2016 election. The moment sparked widespread outrage, but several GOP lawmakers, including Johnson, did not condemn the president directly. Earlier that month, Johnson had met with Russian officials in Moscow as part of a delegation of Senate Republicans.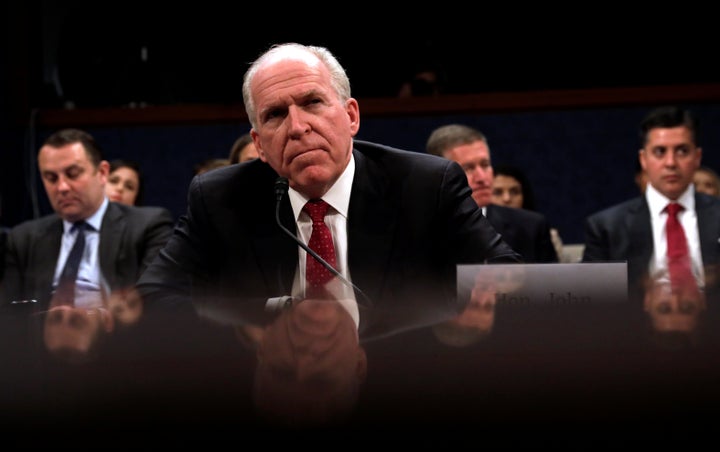 On Wednesday, Trump revoked Brennan's clearance in what appeared to be a broader attack on former and current intelligence officials who have spoken out against him. The White House is currently reviewing the security clearances of at least nine others who have been critical the president, and it has reportedly started drafting cancellations.
Host Chris Wallace noted that some officials have likened this to "an enemies list," and asked why the president would go only after his critics versus snatching clearances from all former officials.

Johnson seemed to soften his position by saying he doesn't want what happened to Brennan to become routine. The best way to handle things, he said, is just to not give people access to information.
It's unclear what exactly Johnson meant by that distinction. Earlier in the interview, Johnson did say it was unlikely that anyone was consulting with Brennan.
He nevertheless doubled down on his assertion that Brennan went too far before going on to express deep sympathy for Trump.
"Brennan really did cross a line. He's one of the leaders of the resistance movement. I understand why President Trump is pretty frustrated," he said. "I've never seen in my lifetime a president not given any chance — no honeymoon, massive protests the weekend after the inauguration. I understand President Trump's frustration, but again, security clearance is really split between eligibility and access, and the best way to handle all of this, if you don't have confidence in them, just don't give them access to the classified information."
Johnson disagreed that Trump is challenging free speech, but said he doesn't want to see an enemies list. Instead, he repeated his earlier hedge, which seemed to contradict his position on Brennan.
"And I will just repeat: The best way to handle this in any administration, if you don't want to consult with anybody, you don't have to yank their security clearance — just don't give them access to classified materials," he said. "It's pretty simple."
REAL LIFE. REAL NEWS. REAL VOICES.
Help us tell more of the stories that matter from voices that too often remain unheard.