Sen. Ron Johnson (R-Wis.) opposes a federal minimum wage, but thinks the $700,000-per-year payout he received from his own company was "pretty reasonable."
The senator said that because he hadn't taken a salary for over a decade at that point, the payout only amounted to approximately $700,000 per year.
"It was a successful company. Compare that to the CEOs and owners of other plastics companies in the same business," Johnson said. "Take a look at Plastics News, you'll see CEOs making millions of dollars, 6 million, 9 million. You know, $700,000 in the scheme of things -- and of course it's all relative -- is a pretty reasonable compensation level. So again, the people attacking me are completely off-base, they're totally wrong."
Even though he may not have earned an annual income, Johnson did get millions of dollars through capital gains, corporate earnings and real estate, Daniel Bice of the Milwaukee Journal-Sentinel reported in 2011.
Wisconsin currently has a minimum wage of $7.25 an hour. That means a minimum-wage worker takes home just $15,080 before taxes. According to the most recent U.S. Census data, the median household income in Wisconsin is $52,413.
Johnson opposes raising the minimum wage, and has said that "good workers" don't stay in minimum-wage jobs for long.
The $10 million payout came after Johnson had loaned himself $9 million for his campaign, leading critics to file an FEC complaint alleging that the money was effectively a campaign contribution.
The senator's office did not respond to a request for comment. He is running for re-election against former Sen. Russ Feingold (D), whom Johnson unseated in 2010. This week, Democrats started running ads in Wisconsin attacking Johnson over the payout.
Johnson hasn't been shy about his wealth in the past. He said in 2010 that he was inspired to run for Senate after hearing Dick Morris solicit rich challengers against Feingold.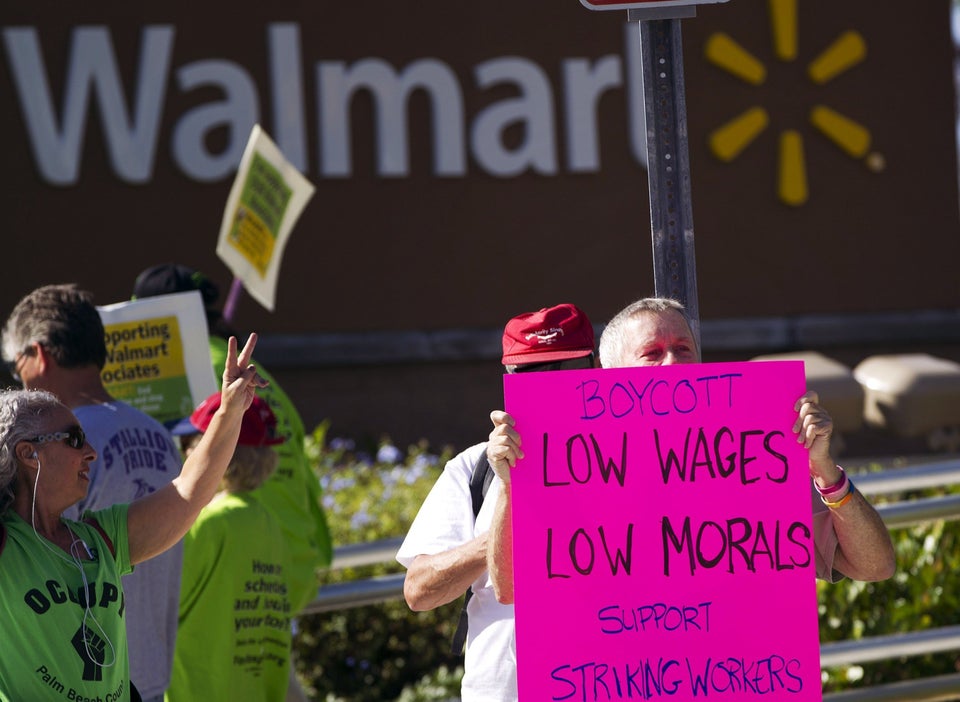 What Minimum Wage Haters Won't Admit
Popular in the Community