 In an interview with the AP on Wednesday, Sen. Ron Johnson (R-Wis.) identified another culprit: an ignorant electorate. From the AP article:
Johnson attributed Obama's win on the heels of those Republican gains in Wisconsin to an uninformed electorate who voted in this election but not in the [Scott] Walker recall.

"If you aren't properly informed, if you don't understand the problems facing this nation, you are that much more prone to falling prey to demagoguing solutions. And the problem with demagoguing solutions is they don't work," Johnson said. "I am concerned about people who don't fully understand the very ugly math we are facing in this country."
In fact, voters had more access to information in this election cycle than in any other in the past. Republicans and Democrats spent a record amount of money getting their messages out -- especially through TV ads -- to voters who, if anything, seemed to be over saturated with news about the candidates. On the Republican side, Karl Rove's Crossroads groups alone spent more than $300 million.
Johnson's new counterpart from Wisconsin in the U.S. Senate will be Rep. Tammy Baldwn (D-Wis.), who defeated Republican Tommy Thompson.
"Hopefully I can sit down and lay out for her my best understanding of the federal budget because they're simply the facts," he said. "Hopefully she'll agree with what the facts are and work toward common sense solutions."
Baldwin has served in Congress since 1999; Johnson took office in 2011. Presumably, Baldwin is already familiar with how the federal budget works. She also double-majored in college in government and mathematics.
Before You Go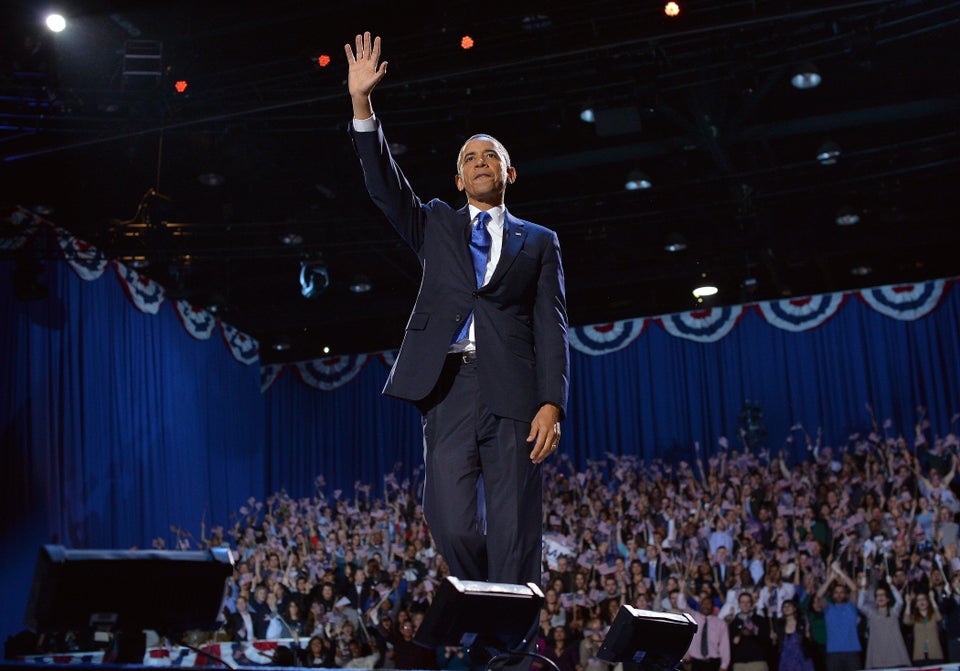 100 Years Of Election Night Winners
Popular in the Community