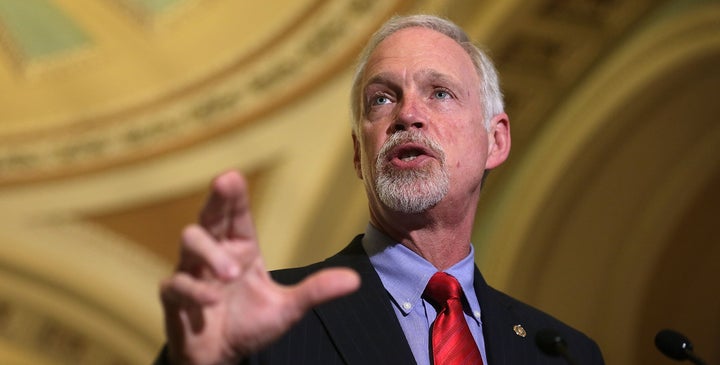 Sen. Ron Johnson (R-Wis.) is trying to pre-empt criticism he and his party may face for refusing to move forward on President Barack Obama's expected Supreme Court nominee, arguing Tuesday that "doing nothing is also an action" and indicating a willingness to possibly vote on a candidate.
Shortly after news broke Saturday about Supreme Court Justice Antonin Scalia's death, Senate Republicans came out and promised to block any replacement chosen by Obama. They said the next president should get to choose, even though Obama will be in office through the end of the year.
"I strongly agree that the American people should decide the future direction of the Supreme Court by their votes for president and the majority party in the U.S. Senate," Johnson said in a statement Sunday.
Democrats have been hammering Republicans for declaring their intent to block an Obama nominee without even giving that person a fair hearing.
"It would be unprecedented in recent history for the Supreme Court to go a year with a vacant seat," Senate Minority Leader Harry Reid (D-Nev.) said Sunday. "Failing to fill this vacancy would be a shameful abdication of one of the Senate's most essential Constitutional responsibilities."
On Monday, Johnson stood by his remarks, citing the position of Senate Majority Leader Mitch McConnell (R-Ky.), Sen. Chuck Grassley (R-Iowa) and Sen. Orrin Hatch (R-Utah) -- all of whom also said Sunday that they wanted to wait until after the election.
"Leader McConnell came out literally, within, I'm not even sure he took an hour, maybe two hours. And then Sen. Grassley, who's chairman of the Judiciary Committee, which would be the first hurdle any nominee would have to go through. And then Sen. Orrin Hatch also. All three came out basically saying the same thing," Johnson said in an interview with radio host Vicki McKenna.
Johnson was a bit more defensive about his comments during a radio interview Tuesday on "The Jerry Bader Show," trying to justify blocking a nominee and saying he'd be open to voting on someone.
"Maybe I haven't quite heard exactly what Leader McConnell or Sen. Grassley has said, but ... from what I've heard and what I've also said is, our advice is that ... when the American people are going to be deciding the direction of the country, we should let them decide the direction of the Supreme Court as well," he said.
"I've never said that I wouldn't vote, or that we shouldn't vote. ... I have no idea how the process plays out, I'm not in control of it. I'm not the majority leader, I'm not chairman of the Judiciary. By the time I would actually take the vote, if it comes to that, I'll take a vote," he added.
"So put it up for a vote and vote an individual down," he said when radio host John Howell said Republicans might look like "petulant children" if they don't vote. "I don't think there's much of a difference one way or another."
Johnson is one of the most vulnerable GOP senators up for re-election in 2016. Other at-risk senators, such as Kelly Ayotte in New Hampshire and Richard Burr in North Carolina, have also said they'd like the next president to pick the nominee.
This strategy carries risks in the elections, as Democrats, hoping to take back control of the Senate, gear up to paint the GOP as creating gridlock.
"I would also say that doing nothing is also an action, kind of bolstering the advice that, let's let the American people decide through their vote who the next president is that should make that appointment," Johnson said Tuesday during the Bader interview. "So again, I think it's blown way out of proportion, quite honestly, what the people have said."
Democrats have to defend only 10 seats in 2016, the residual benefit of the shellacking they took in 2010 when tea party Republicans swept into office. The GOP, meanwhile, needs to defend 24 -- and six of them are in states that Obama won twice. The two Democratic seats most at risk are in Nevada and Colorado.
Johnson's Democratic opponent, Russ Feingold, said the Senate must "do its job by working in a bipartisan way to vote on the nominee."
Sen. Thom Tillis (R-N.C.) broke from the talking points of his party Tuesday, saying Republicans risk being seen as "obstructionist" if they refuse to consider any Obama nominee.
Grassley, who chairs the Judiciary Committee, recently said he hasn't ruled out a hearing for Obama's forthcoming Supreme Court nominee either.
"I would wait until the nominee is made before I would make any decisions," Grassley told reporters in a Tuesday morning interview. "In other words, take it a step at a time."
Still, even if Obama does get a nominee to the floor for a vote, passage will be tough. He'll need the support of all 46 Democrats in the chamber plus another 14 Republicans.
This piece has been updated with additional remarks by Johnson.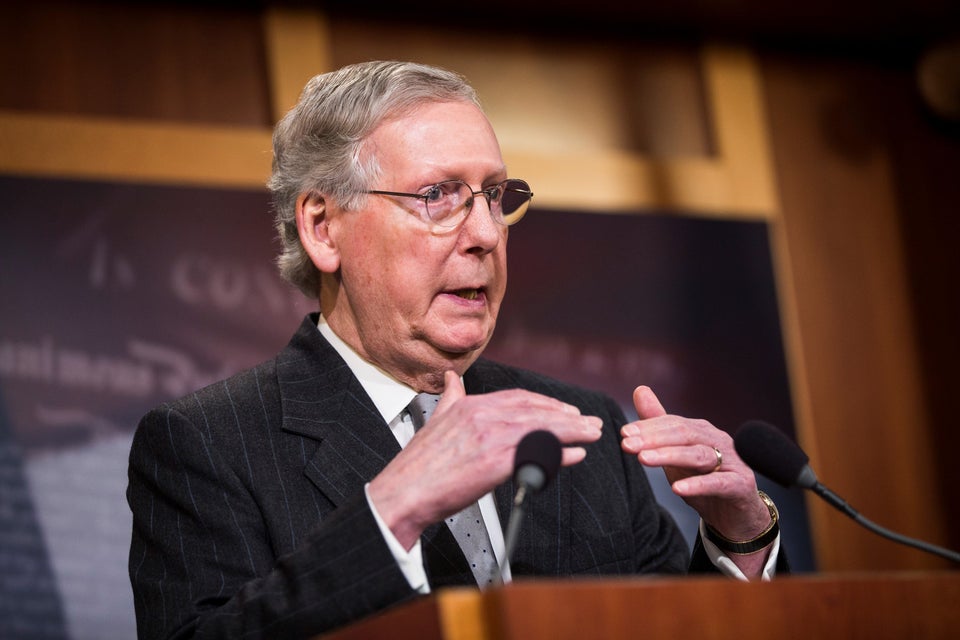 Reactions To Scalia's Death
Popular in the Community