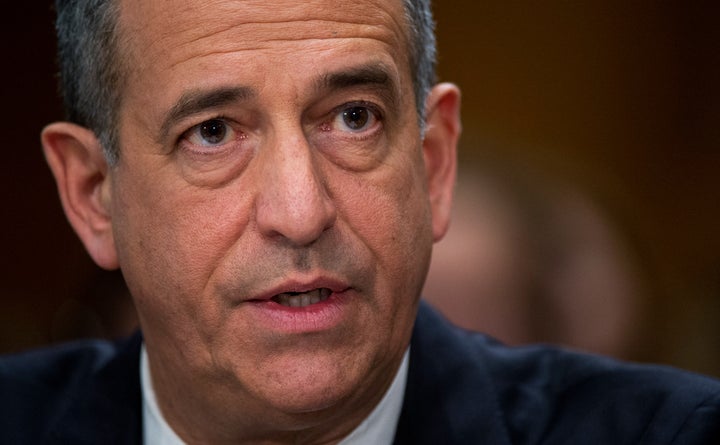 Sen. Ron Johnson (R-Wis.) held on to his Senate seat Tuesday, a major win in a race that was widely projected to go to Democrats.
Johnson defeated progressive favorite Russ Feingold, who lost the seat to Johnson in 2010. Feingold consistently led in the polls throughout the race, and Democrats saw it as one of their best opportunities to take a seat back from Republicans.
"I really wanted to get this done, but obviously something is happening in this country tonight," Feingold said at his party with supporters Tuesday night. "I don't understand it completely. I don't think anybody does, but we as Americans have to do the best we can to deal with the pain in this country and get people to come together."
Re-electing Feingold was also a top priority for progressives, who saw him as one of their top champions when he was in the Senate. He was the only senator to vote against the Patriot Act and the only Democratic senator to oppose former President Bill Clinton's 1994 crime bill. He also voted against the Iraq War.
But in the weeks before Election Day, the race began to tighten. Conservative groups backed by the Koch brothers threw millions of dollars more into the Wisconsin race in the final days and national Republicans boosted Johnson.
"I made two promises to Wisconsinites ― to always tell them the truth, and to never vote with my re-election in mind ― and I am honored that they have shown their faith in me for a second and final term," Johnson said in a statement. "Together, we can find areas of agreement to take on Washington dysfunction and grow our economy, protect our national security, and fix our country's problems."
This piece was updated with comments from Feingold and Johnson.
Popular in the Community