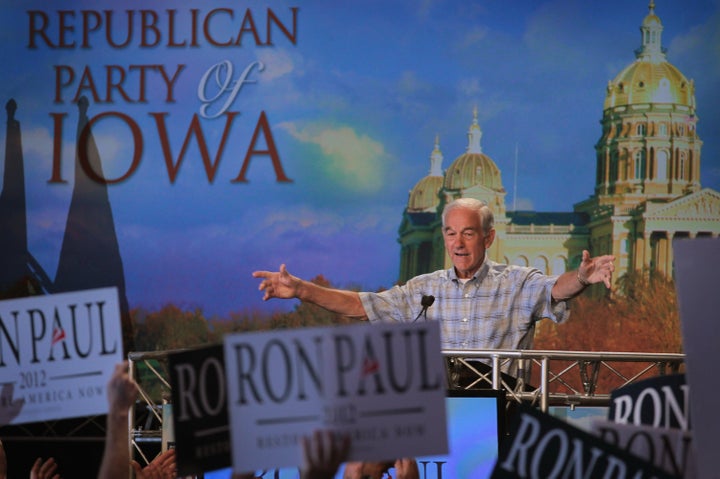 U.S. Rep. Ron Paul is out with a new campaign ad taking aim at Republican presidential rivals Rick Perry, Michele Bachmann and Mitt Romney, as well as President Barack Obama.
"It's the story of a lost city, lost opportunity, lost hope," says a narrator in the spot. "A story of failed policies, failed leadership. A story of smooth-talking politicians, games of 'he said, she said,' rhetoric and division. One man has stood apart, stood strong and true. Voting against every tax increase. every unbalanced budget, every time. Standing up to the Washington machine. Guided by principle. Ron Paul, the one who will stop the spending, save the dollar, create jobs, bring peace, the one who will restore liberty. Ron Paul, the one who can beat Obama and restore America now."
According to Politico, the ad is set to hit the airwaves in Iowa and New Hampshire. The spot comes on the heels of the Ames Straw Poll in which Paul placed second after Bachmann, who came out on top in the test of conservative strength.
"Dr. Paul is surging in this race, and today's results show the strength of his grassroots support and top notch organization," said Paul Campaign chairman Jesse Benton after the straw poll results were announced. "Our message was the same in 2007 as it is in now in 2011, but this time we have quadrupled our support. That means our message is spreading, our support is surging, and people are taking notice."
Still, Paul finds himself outside the bounds of traditional Republicans. His opposition to the wars in Iraq and Afghanistan defines him as a dove. His skepticism toward the Federal Reserve has spooked Wall Street. And his libertarian views on gay rights draw the ire of social conservatives.

He also tweaks Republicans on foreign policy, arguing it isn't the United States' role to police Iran's nuclear program or to enforce an embargo with Cuba.
A producer for "FOX News Sunday" is disputing a claim by Rep. Ron Paul's presidential campaign manager that the show reneged on a promise to put the Republican congressman from Texas on its air.

In an interview that ran Monday, Paul staffer Jesse Benton blasted what he called an attempt by the mainstream media to "shut Ron out."
Click here to read more on what both sides are saying from The Hill.

REAL LIFE. REAL NEWS. REAL VOICES.
Help us tell more of the stories that matter from voices that too often remain unheard.