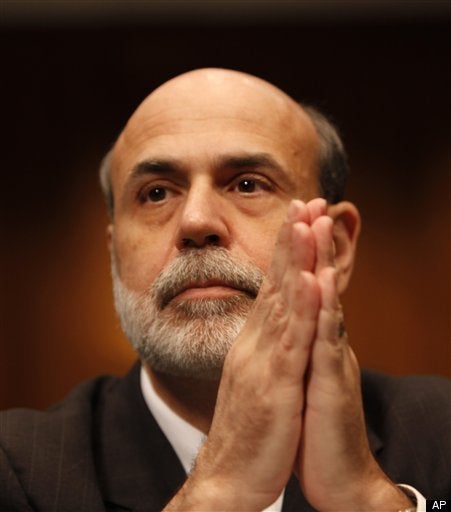 Reps. Ron Paul (R-Texas) and Alan Grayson (D-Fla.) have asked Senate Banking Committee Chairman Chris Dodd (D-Conn.) to postpone the confirmation of Ben Bernanke for a second term as chairman of the Federal Reserve.
Paul and Grayson want the Fed to open itself up to public scrutiny before the Senate confirms Bernanke.
"We are writing to ask you postpone the confirmation of Ben Bernanke until the Federal Reserve releases documentation that will allow the public and the Senate to have a full understanding of the commitments that the Federal Reserve has made on our behalf," the letter says.
The letter calls out the Fed for its role in the Wall Street bailout.
"Today, big banks are being bailed out and have a substantially lower cost of capital through an implicit government backstop even as Americans themselves are seeing their pay cut," the letter says. "This lower cost of capital -- at government expense -- coupled with increased scarcity of credit is resulting in the banks recapitalizing by charging American consumers higher credit costs, including record overdraft fees and much higher credit card rates."
House Financial Services Committee chairman Barney Frank (D-Mass.) predicted in August that the House would pass Paul's legislation to audit the Fed this fall.
Grayson sparred with Bernanke at a hearing in July. The Florida lawmaker laughed in Bernanke's face during an exchange in which the Fed chairman said "I don't know" in response to a question about what foreign central banks do with $550 billion in loans from the Fed.
REAL LIFE. REAL NEWS. REAL VOICES.
Help us tell more of the stories that matter from voices that too often remain unheard.